American professional tennis player John Isner was born in Greensboro, North Carolina, to his parents, father, Bob Isner and mother, Karen Isner.
The father of John, Bob, is a Democrat and an engineer while his mother, Karen is in the real estate business.
Moreover, John has two elder brothers: Nathan and Jordan Isner. He is the youngest of three siblings.
Tennis player John Robert Isner is considered one of the best servers ever to play on the ATP Tour. Isner began his professional tennis career in earnest in the summer of 2007.
Before that, John played at the University of Georgia Bulldogs, where he had a win-loss record of 140-27.
Moreover, John reached his second career ATP final in 2010 and first since Washington in 2007. There he got his first ATP tour title, defeating Arnaud Clement.
Isner has twice reached the quarterfinals at the US Open in 2011 and 2018. As of now, the professional tennis player has accumulated 16 singles and 8 doubles career titles.
He has been ranked as high as world No. 8 in singles and No. 14 in doubles by the Association of Tennis Professionals (ATP).
Additionally, the tennis pro currently holds the record for hitting the ATP's fastest "official" serve ever and the third-fastest on record in tennis during his first-round 2016 Davis Cup match.
Who Are Bob And Karen Isner?
John Isner is the youngest child of his parents, Bob and Karen Ishner. John's father, Bob Isner, is a Democrat and an engineer. Bob was a 2016 Democratic candidate who ran for a seat in the U.S. House of Representatives.
He was the representative for North Carolina's 13th Congressional District but lost at the primaries to his opponent, Bruce Davis, on June 7, 2016.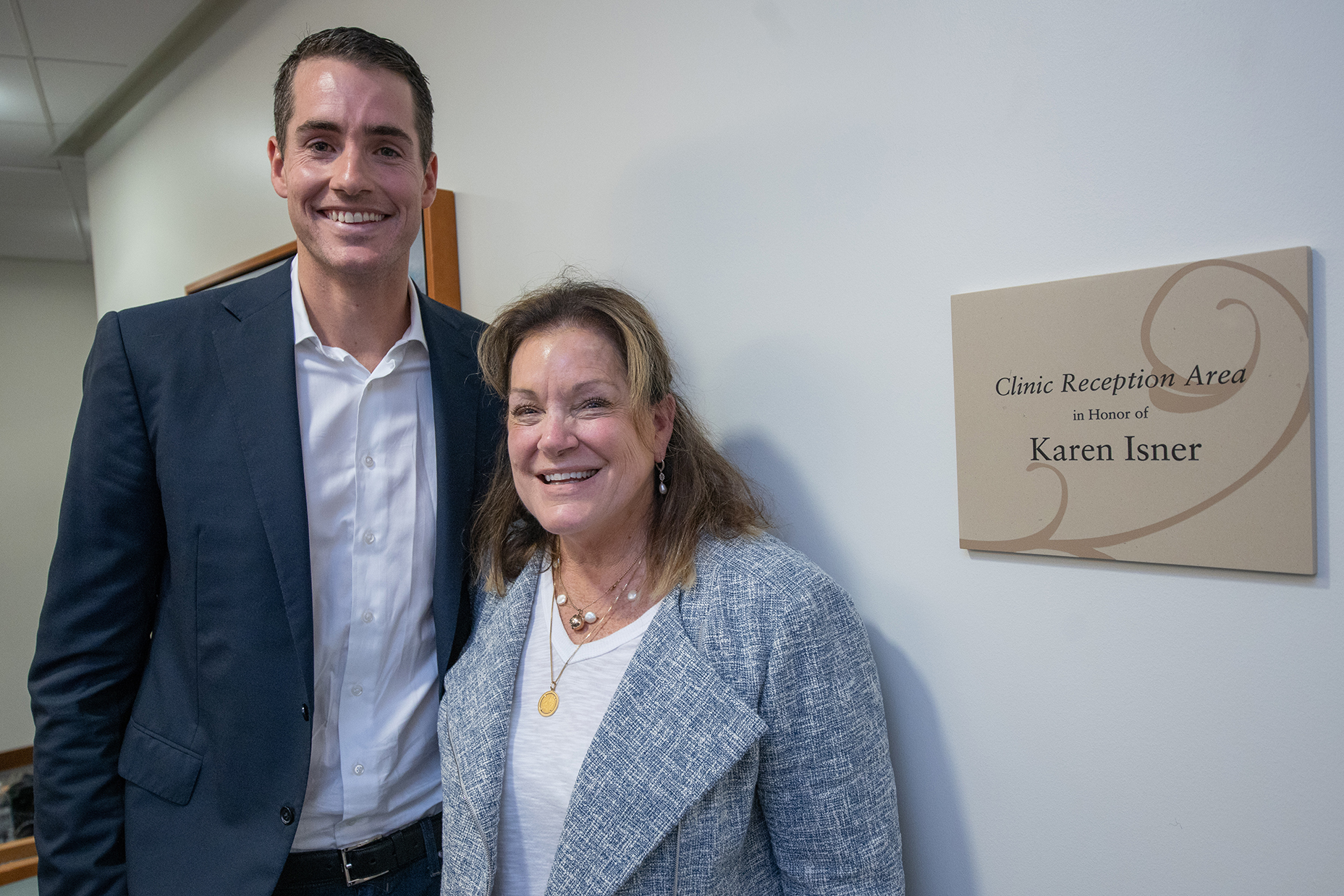 On the other hand, Isner's mother, Karen, is a long-time real estate agent who hails from the United States.
Moreover, Karen has battled cancer twice. As a result, she was honored with a name for the multidisciplinary clinic reception area at the North Carolina Cancer Hospital.
After her diagnosis of stage 4 colon cancer, John Isner took care of his mother for more than a week while she was in the hospital.
Isner Is Inspired By His Mom's Courage
John Isner values his family a lot. He often expresses gratitude to his family for their unwavering support and inspiration throughout his career, both on and off the court.
Additionally, Isner displays his gratefulness through his Instagram posts. Whenever he needs courage, John thinks back to the time when his mother was battling cancer.
"When I think about whining about the heat or about what time I'm scheduled to play, one thought about the courage Mom has shown over the years places everything in perspective," John said in an interview.
Isner first got the news about the cancer in February 2004 when he was in the second semester of his freshman year.
Despite fighting cancer, Karen would always make time for her children. She would take hours-long chemotherapy and still be there at Isner's home game, watching him play tennis.