Jonnu Smith's wife, Ballad Smith, works for Atlantic Realty Group in Florida. The couple share two biological kids and have two more from the football players' previous relationship.
The Atlanta Falcons tight end probably counts his blessing every day. He has been gifted with great footballing talent and a beautiful partner with whom he is raising four kids.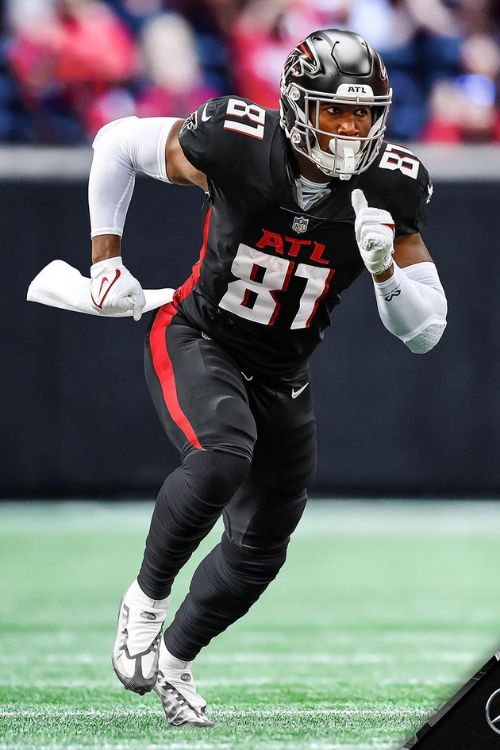 In 2016, after being attacked by his ex-girlfriend, Jonnu Smith's footballing career came to a halt. But since then, he has found stability both on and off the field.
Smith signed with the Falcons earlier this year after being traded by the New England Patriots for a seventh-round pick.
The Philadelphia native didn't find his groove with the Patriots, with his $50 million contract being reworked. But Smith is now hoping to be the man to make a difference in the Atlanta side.
Jonnu Smith Wife, Ballad Smith
Jonnu Smith's wife, Ballad Smith, joined Atlantic Realty Group last year in September.
Since then, she has been a major part of the team that has, in a month, sold 144 listings, with an average sales price of $1.32 million. Previously, Ballad had promoted one of her listings on her Instagram handle.
She gave a quick tour of a $3 million South Florida mansion located in the Hawks Landing community. This was her first Brokers Open for the real estate company.
Along with being a real estate agent, Ballad has grown a decent following on her social media pages, which might become helpful for her to sell those houses quickly.
Ballad has 4.7k followers on Instagram and 7k followers on TikTok. She probably would have had more if she was a frequent uploader, but Ballad isn't quite regular with her TikTok videos.
On her TikTok handle, Ballad has shared videos of her man spoiling her with gifts. In July 2022, Jonnu bought his wife a Mercedes-Benz-G-Class, and six months later, the Smith family swapped their family truck with a beautiful Caddilac.
And if she is not being gifted expensive cars, Ballad is treated to vacations and expensive dinners during the off-season.
Jonnu And Ballad Smith Relationship Timeline
Jonu and Ballad Smith haven't exactly given the date of when they tied the knot or even met for the first time.
Their first social media appearance was on November 8, 2020, at the gender reveal ceremony of their first baby, Haven. Ballad captioned the post, "A little girl I have to share my Husband's heart with. Smith Family of Five."
On his Instagram handle, Jonnu has only shared a single post with his wife, and the post came earlier this year on Mother's Day. So, all in all, the couple has tried to keep their relationship low-key.
Jonnu and Ballad's first child, a baby girl, Haven, was born in 2021. Their second child, Jonnu Smith Jr., arrived earlier this year in April. The couple had a photo shoot for their first son, with Ballad sharing a Facebook reel on April 30.
One of the reasons Jonnu has probably kept his relationship with Ballad lowkey is because of what happened in his previous relationship.
Jonnu was previously in a relationship with a woman named Mary Gaspar, who doused him with boiling water in his dorm room in 2016. She did so after not getting enough attention from him.
At the time, Mary was five months pregnant with their second child. The former has two sons, who are seen regularly on Jonnu and Ballad's Instagram handle.
Ballad shares a tight bond with both the boys despite them not being her biological kids. Ballad took the two boys to the 2023 season's opening game of the Atlanta Falcons at the Mercedes-Benz Stadium.
She shared a short video of their entire day at the stadium, and they returned home happier than ever as the Falcons beat the Panthers 24-10.