As fans often express curiosity about the personal lives of their favorite sports stars, many are interested to know who Jonny Bairstow wife is.
Jonny Bairstow is making headlines after he hit the first six of the 2023 Cricket World Cup against New Zealand.
In this article, we will explore the truth behind the rumor of the cricketer being married to Eleanor Tomlinson while providing insights into his personal life.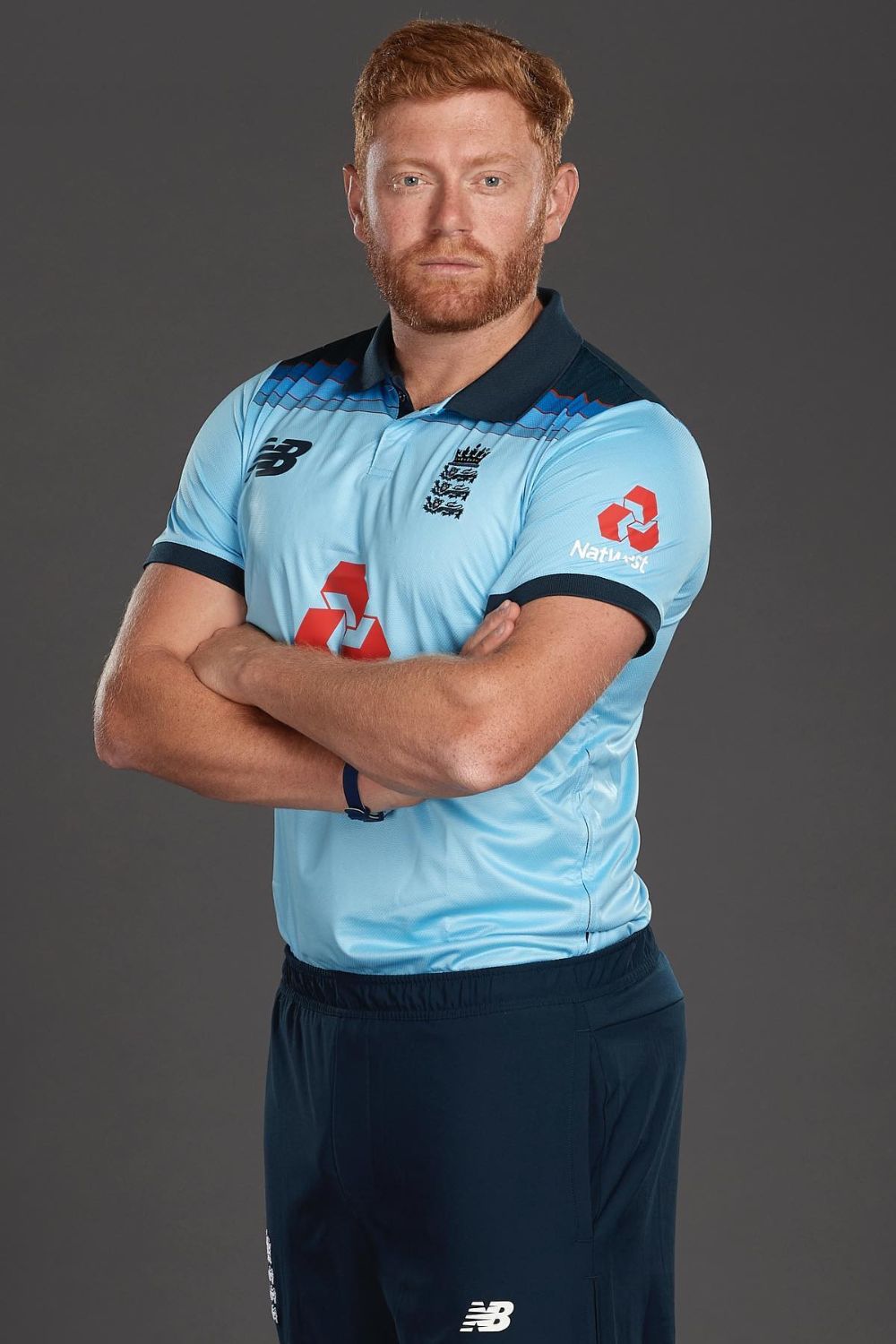 Jonny Bairstow, born on September 26, 1989, in Bradford, West Yorkshire, has established himself as one of England's finest cricketers.
His journey in the sport began at an early age, thanks to his cricket-loving family. His late father, David Bairstow, was a well-known wicket-keeper for Yorkshire and England.
This cricketing lineage undoubtedly played a pivotal role in shaping Jonny's career.
Similarly, Bairstow made his international debut for England in 2011 and has since become a vital part of the team.
Likewise, he represents Yorkshire in domestic cricket and has played for Sunrisers Hyderabad and Punjab Kings in the Indian Premier League.
His versatility as a batsman and wicketkeeper has earned him worldwide accolades and admiration from cricket enthusiasts.
Jonny Bairstow Wife
Is Jonny Bairstow Married To Eleanor Tomlinson?
Eleanor Tomlinson is a highly talented English actress known for her roles in both television and film.
Born on May 19, 1992, in London, England, she has appeared in films including Angus, Thongs and Perfect Snogging, Jack the Giant Slayer, Colette, and Love Wedding Repeat.
However, Tomlinson gained widespread recognition for her portrayal of Demelza Poldark in the popular historical drama series "Poldark."
Moreover, she is also known for her work in numerous television series. She appeared in series like The White Queen, The War of the Worlds, The Nevers, Intergalactic, and The Outlaws.
Her captivating performances have earned her a devoted fan following and critical acclaim.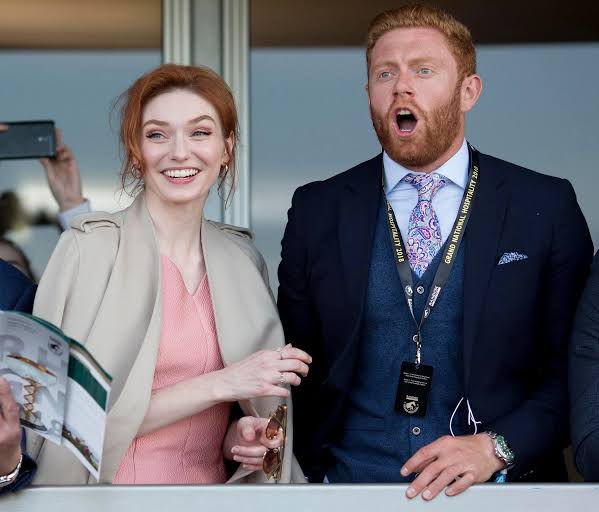 There are rumors surrounding Jonny Bairstow's marriage to Eleanor Tomlinson circulating in the media. Primarily, it was fueled by the appearance of the two at Aintree back in 2018.
A 2018 April article by The Sun revealed that Bairstow and Tomlinson had built a blossoming bond during their trip.
As per the report, they not only flirted during the day out but also said to have swapped numbers.
After five hours of drinking in a private box, the wicket-keeper allegedly asked the actress on a date.
Bairstow even posted a picture of them at the races. It was captioned, "It was amazing to share some special memories with some special people!"
Despite the gossip about their relationship, neither Jonny nor Eleanor confirmed the rumors.
Nonetheless, the rumors were debunked later as Tomlinson was seen dating Will Owen, a rugby union player, in 2020.
Eleanor married Will in 2022 and celebrated their first anniversary this past July.
Jonny Bairstow Wife
Many fans want to know about Jonny Bairstow wife and his marital status. He has yet to tie the knot based on the available public information.
Apart from the speculations about his relationship status with Eleanor, Bairstow had remained relatively private about his personal life.
He is known for keeping his personal affairs away from the spotlight, focusing primarily on his cricketing career.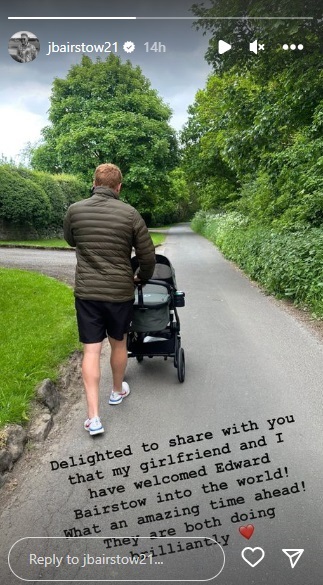 Albeit, he broke the silence in June 2023 by announcing the birth of his baby boy together with his girlfriend.
Bairstow shared the news through Instagram Stories on Wednesday, June 7. He wrote, "Delighted to share with you that my girlfriend and I have welcomed Edward Bairstow into the world!".
Furthermore, the cricketer added that the mother and child were doing well. Regardless, the identity of his girlfriend remains a mystery.