Julian and Raquel Payton are the brother and sister of Gary Payton II, a professional basketball player.
Gary Payton II is an American professional basketball player who currently plays for the Golden State Warriors in the NBA. He was born on December 1, 1992, in Seattle, Washington.
Payton II earned the Pac-12 Defensive Player of the Year in 2016 and 2017 while playing college basketball for the Oregon State Beavers.
In the 2016 NBA Draft, he was not selected, but he signed with the Houston Rockets for the NBA Summer League.
Gary has since participated in several NBA teams, including the Milwaukee Bucks, Los Angeles Lakers, and Washington Wizards.
He joined the Golden State Warriors in 2021, and with his athleticism and defensive prowess, he quickly established himself as an important team member.
Who Are Julian And Raquel Payton?
Julian and Raquel Payton are the brother and sister of Gary Payton II.
Raquel Payton prefers to live a modest life away from the spotlight. She's married and has her own kids.
His family has done a fantastic job of shielding her from the spotlight and ensuring that she had a wonderful, typical upbringing.
For her birthday in 2019, Gary, their father, shared a post on Facebook, something he didn't often do, and wished her a "Happy Birthday!"
On the other hand, Julian Payton is a guard for the Oaklanders Men's Basketball team at Lincoln University in Oakland, California.
Julian attended Bishop Gorman in Las Vegas before completing his post-graduate year at Hillcrest Prep in Phoenix before attending Lincoln.
Scouts rated Julian as a 2-star prospect as a senior in high school and described him as a wiry point guard with exceptionally long arms, large feet, and excellent game sense.
Gary Payton II Family background
Gary Payton II comes from a family with a strong basketball background.
He is the son of Monique James and the former NBA player Gary Payton, who is considered one of the best point guards in the history of the league.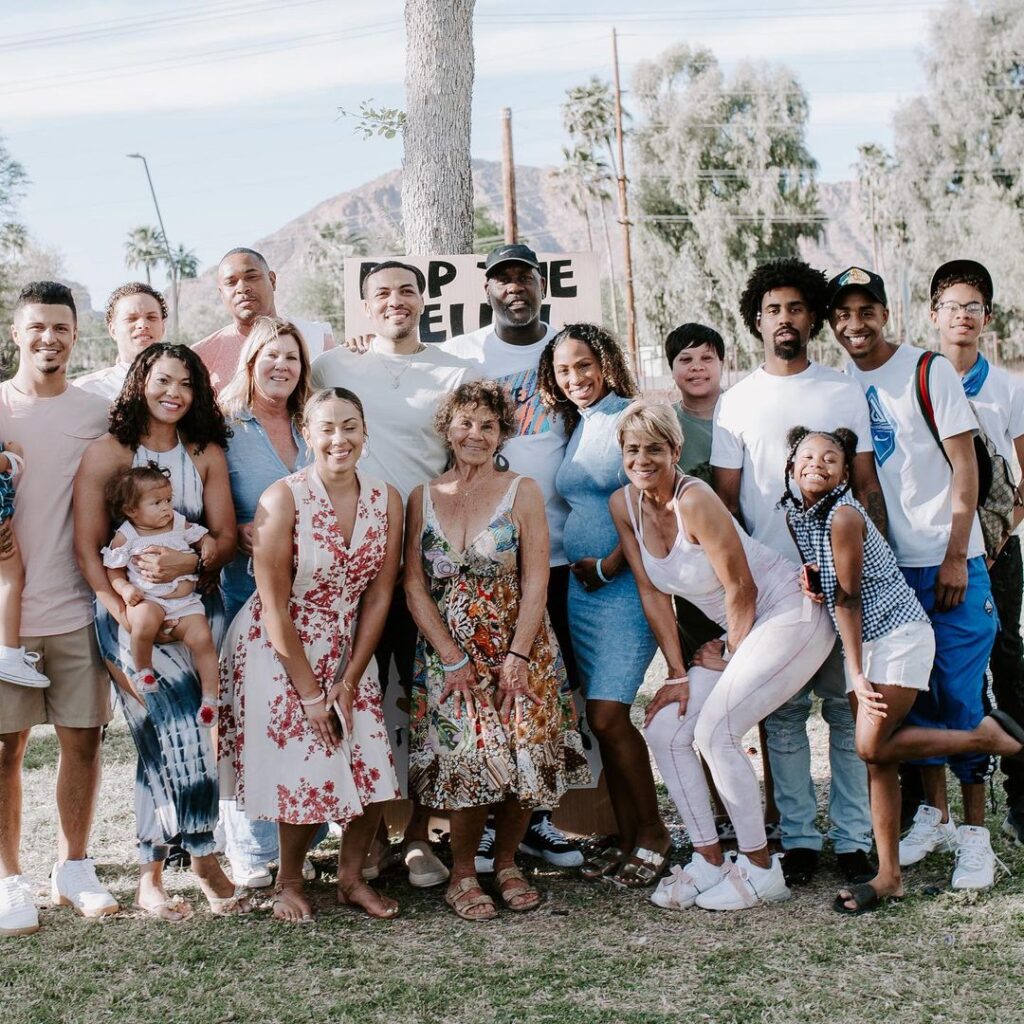 As he grew up, Payton II was exposed to basketball from a young age and was influenced by his father's success in the sport.
His father's work ethic and dedication to the game inspired him to pursue a basketball career, and he has worked hard to carve out his path in the sport.
In addition to his father, Payton II has other family members who have played basketball at a high level.
His uncle, Al Payton, played professional basketball in Europe, and his cousin, Elfrid Payton, currently plays for the Phoenix Suns in the NBA.
This family connection to basketball has undoubtedly played a role in shaping his basketball journey.