Julie Foudy husband, Ian Swayers, is a football manager. The couple married in 1995 and have two kids, Isabel Ann and Declan.
Foudy has been married to Ian Sawyers for more than 28 years, who was an assistant coach at Stanford when she was there.
Foudy and Sawyers, with their passion for soccer, started The Julie Foudy & espnW Sports Leadership Academy partnering with espnW.
The Academy was founded with the aim of sharing leadership skills training with young athletes.
They also organized young soccer camps and worked on numerous development initiatives together.
Julie Maurine Foudy, also popularly known as Julie Foudy, is a retired American soccer midfielder who was born on January 23, 1971.
She is a two-time FIFA Women's World Cup champion, Olympic gold medalist, and the first American and first woman to receive FIFA Fair Play Award.
Julie attended Mission Viejo High School in 1989, where she was a two-time First-Team All-American.
And during her collegiate career at Stanford University, she was the Stanford Cardinal women's soccer Player of the Year for three straight years from 1989-1991.
Additionally, she played for the United States women's national soccer team from 1988 to 2004.
Julie also served as the president of the Women's Sports Foundation from 2000 to 2002.
Moreover, Foudy and her former teammate, Mia Hamm, were inducted into the National Soccer Hall of Fame in 2007.
At present, the retired soccer player works as an analyst, reporter, and primary color commentator for ESPN's women's soccer broadcasts.
Furthermore, she served as the executive producer of the short documentary An Equal Playing Field and the producer of the ESPN Nine for IX program titled The 99ers.
Julie Foudy Husband: Ian Sawyers
The former professional soccer player and a Hall of Famer, Julie Foudy, married Ian Sawyers in 1995.
Foudy's husband, Ian Sawyers, born on May 2, 1962, in Sunderland, England, is an English football manager.
Prior to his managerial career, he also played collegiate soccer at Carnegie School before joining the Rotherham United Reserves as a non-contract midfielder.
In the late 1980s, Sawyers became the director of soccer for the Laguna Hills, California-based Mission Viejo Soccer Club.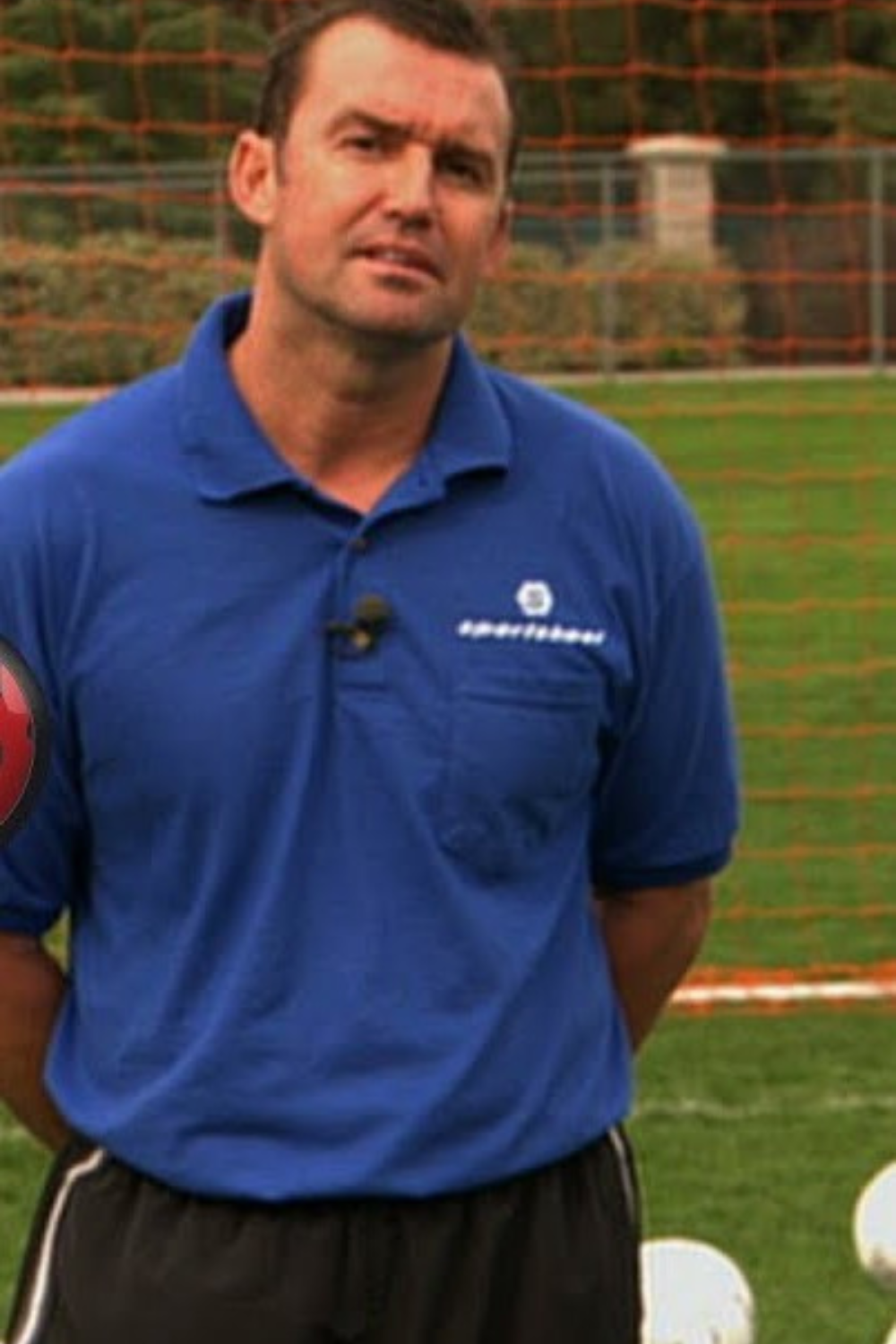 He took his first managerial job as an assistant for the Stanford University women's soccer coaching staff. In 1993, he got promoted to the position of Stanford's acting head coach.
From 1993 to 1998, he also served as head coach of the Sacramento Storm, a W-League team.
Following his tenure with the Sacramento Storm, the Bay Area/San Jose CyberRays appointed Sawyers as their head coach.
Additionally, Sawyers won Women's United Soccer Association (WUSA) Coach of the Year for 2001 after the CyberRays claimed the first WUSA title.
Moreover, in 2008, he became the head coach of Sky Blue FC, but was fired after being suspended by the team.
Married For Almost Three Decades
Julie Foudy lives with her husband, Ian Sawyers, of 28 years.
The pair has endured many ups and downs and has stood the test of time since they married in 1995.
Foudy and Sawyers met while she was a student-athlete at Stanford University, where he was an assistant coach.
Likewise, their bond deepened over time, and two years after Foudy graduated, they decided to share their wedding vows.
In January 2007, they welcomed their first child, a daughter named Isabel Ann.
Similarly, they were blessed with their second child, a son named Declan, in December 2008.
Aside from their personal life, Foudy and Sawyers share a similar passion for soccer.
Through their shared passion, they have worked together on various projects, including collaborative youth soccer camps and soccer development projects through their Academy.
Their shared commitment to nurturing new talent and strengthening leadership qualities has established them as a powerful duo in the soccer community.
Moreover, their bond remains strong as they continue to support and contribute to the world of soccer as a foundation for their incredible successes on and off the field.