The American professional wrestler Kacy Catanzaro's boyfriend, Naoufal Abouelhouda, is both a business associate and an athletic trainer.
Famous more by her ring name "Katana Chance," she currently performs on the Raw brand in WWE.
Before being drafted in the Raw, Katana competed in NXT and is a one-time NXT Women's Tag Team Champion with Kayden Carter.
The duo holds the longest women's tag team title reign in NXT history.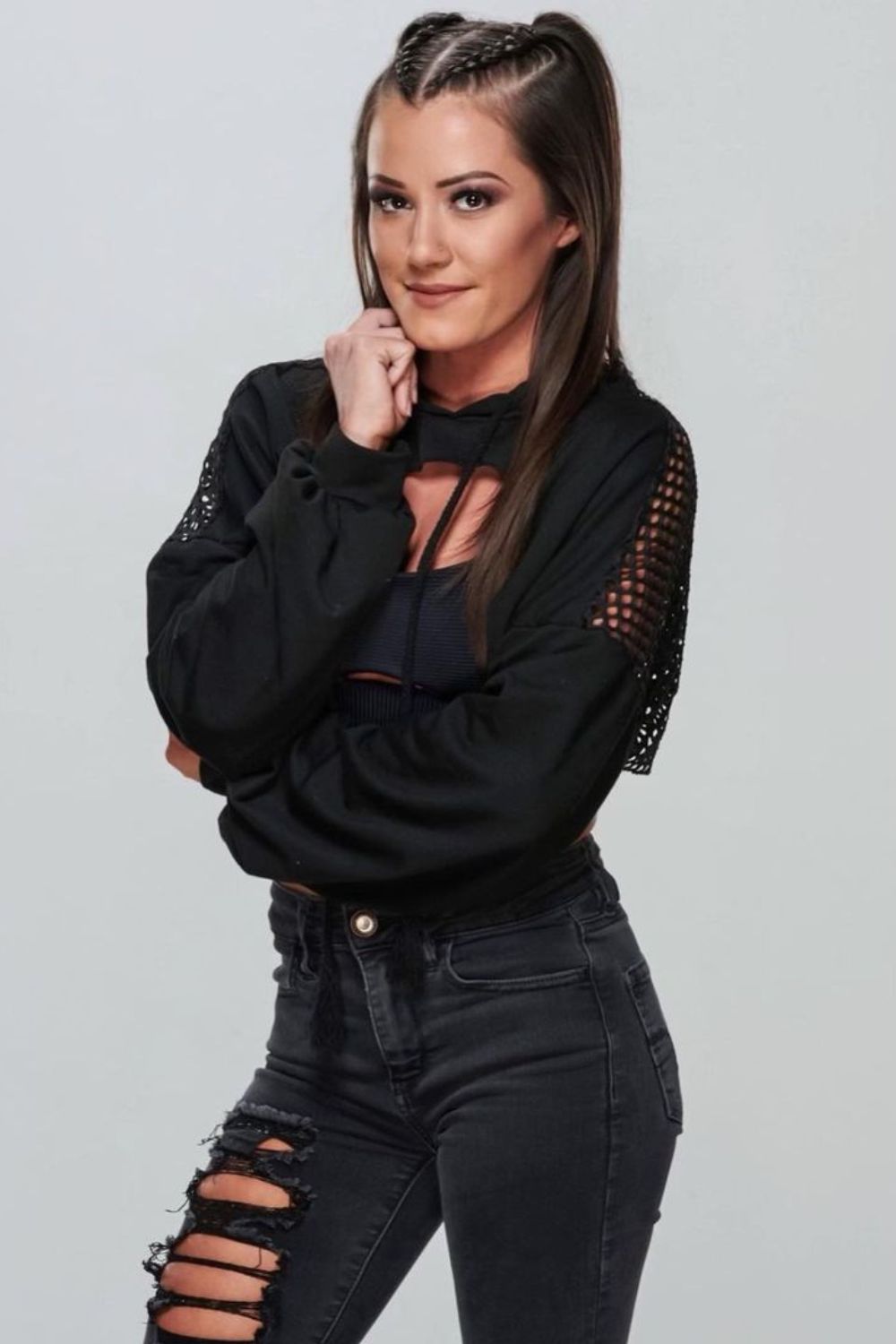 On June 5, 2023, Katana and Kayden faced the current WWE Women's Tag Team Champions, Ronda Rousey and Shayna Baszler (one of the current WWE stars representing the LGBTQ community).
Unfortunately, the former NXT Tag Team Champions lost the match via submission.
Naoufal Abouelhouda: Boyfriend Of Kacy Catanzaro
The American professional wrestler is currently in a relationship with Naoufal Abouelhouda.
Kacy disclosed her relationship with Naoufal to the public via Instagram on December 30, 2021.
She shared a video compiling different clips of their shared moments at home, in the car, and on a flight.
A few days later, they celebrated the 2022 New Year together and posted snapshots of enjoying their moment on Insta.
On June 4, 2022, Kacy posted a picture dedicated to her partner and thanked him.
Furthermore, the post also implied that they had been together for a year.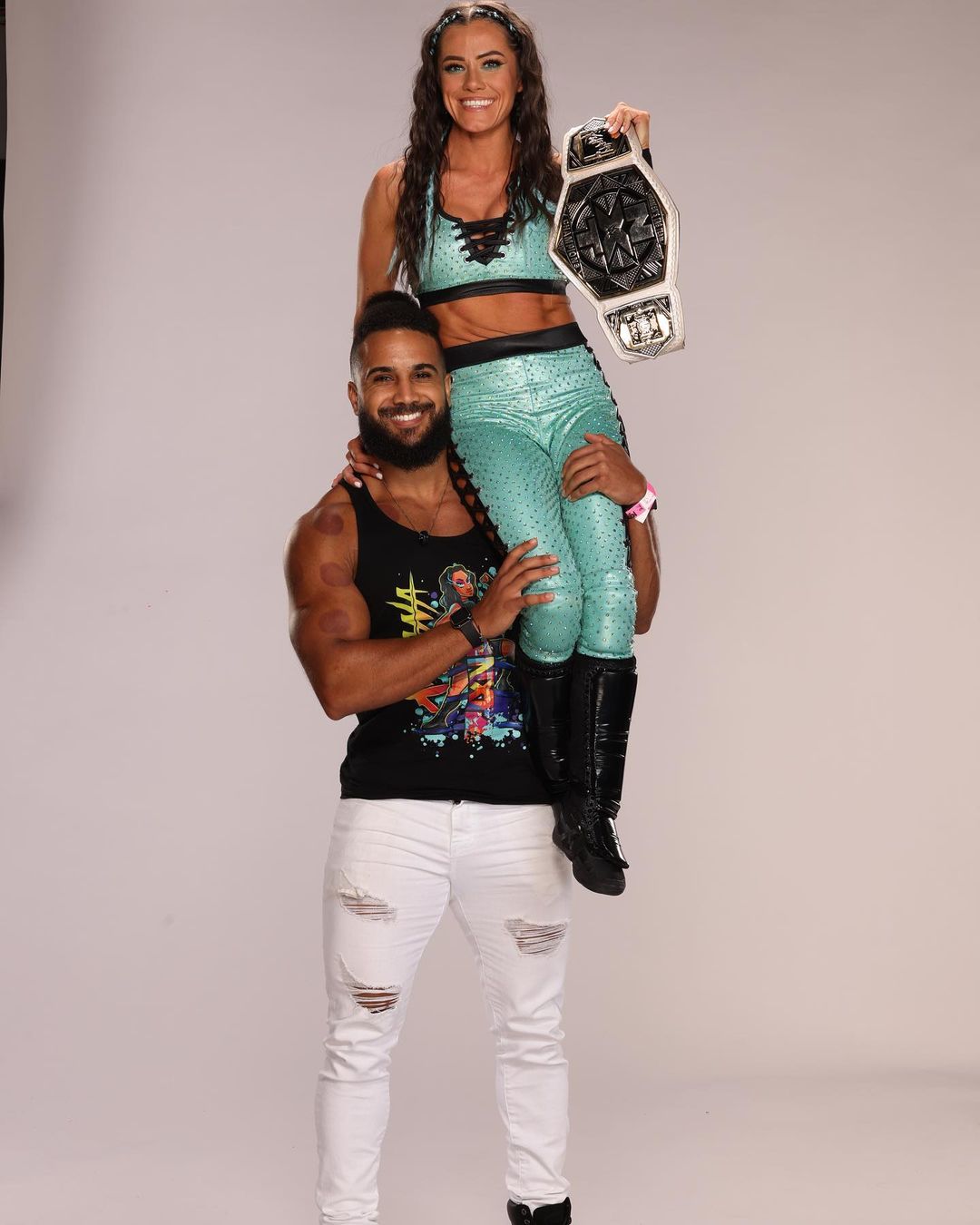 Kacy's boyfriend, Naoufal Abouelhouda (birthday: August 28), is a business associate at RVR Consulting Group.
Naoufal joined the company as an intern in June 2019 and then got promoted after finishing his three-month internship.
Similarly, he has also been working as an athletic trainer at CrossFit, Inc since October 2017. In addition, he is a certified CrossFit Level 1 Trainer.
Furthermore, Naoufal has volunteered as a head coach at Class Athelete Inc and track and field assistant coach at Lake Howell High School.
Talking about his education, he attended Lake Howell High School and graduated with a bachelor's degree in integrated business from the University of Central Florida.
Kacy Catanzaro's Previous Relationships
While competing on American Ninja Warrior, she dated co-competitor Brent Steffensen, a stuntman and gymnast.
They were famous as a "royal couple" in the television series American Ninja Warrior.
The ex-pair exactly did not reveal the main reasons behind their breakup.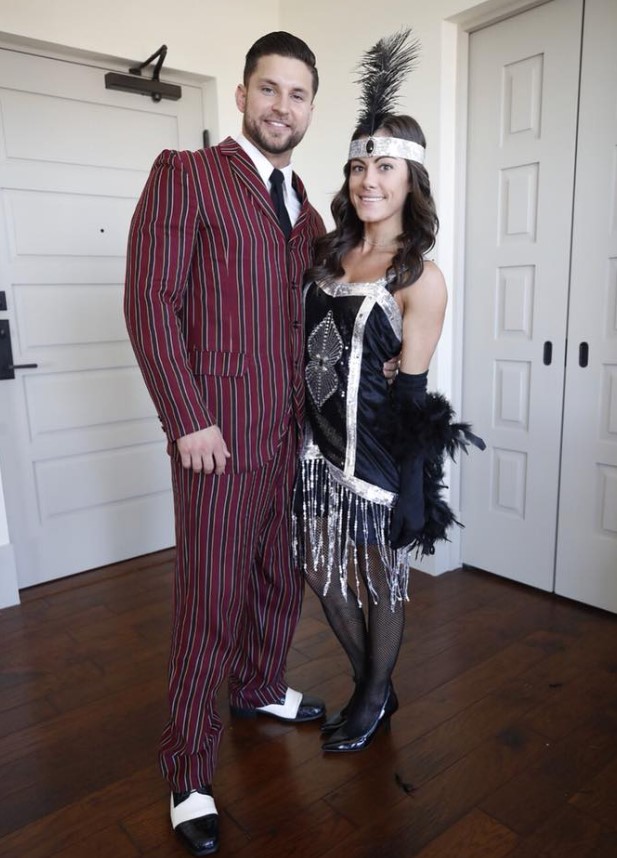 After splitting with Brent, she was in a relationship with a man named Dave Reid, the owner and CEO of Terra Arma.
Dave also serves as the vice president of Military, Veteran, and First Responder Outreach at the Robert Irvine Foundation.
The former US Army graduated from the University of Texas at San Antonio, majoring in athletic medicine.
However, their relationship did not last long, and the two reportedly parted ways in 2017.
Following her separation, Kacy was in a relationship with professional wrestler, Ricochet for several years.
Presently, Ricochet is soon to be married to Samantha Irvin, a WWE announcer.