Katherine Legge is not dating anyone but was previously engaged to the German auto racer Peter Terting briefly.
The British professional auto racing driver is a Women in Motorsport Commission member of the FiA (Federation Internationale de l'Automobile).
She competed in the IMSA SportsCar Championship and was the first woman in her early career to achieve a pole in a Zetec race and the BRDC's "Rising Star" accolade.
Later in 2005, she became the first woman to test a Formula One car since Sarah Fisher in 2002.
All the glories Katherine has is the winning symbol of all the severe injuries she has been through.
Is Katherine Married?
Katherine, no doubt, was engaged to Peter Terting, a German auto racing driver, but the romance was short-lived.
The couple was engaged in 2012 but separated due to some unrevealed reasons.
Some sources claim the couple started dating somewhere in 2010.
After ending things with Katherine Legge, Peter started dating German drivers Carrie Schreiner, fourteen years younger than him.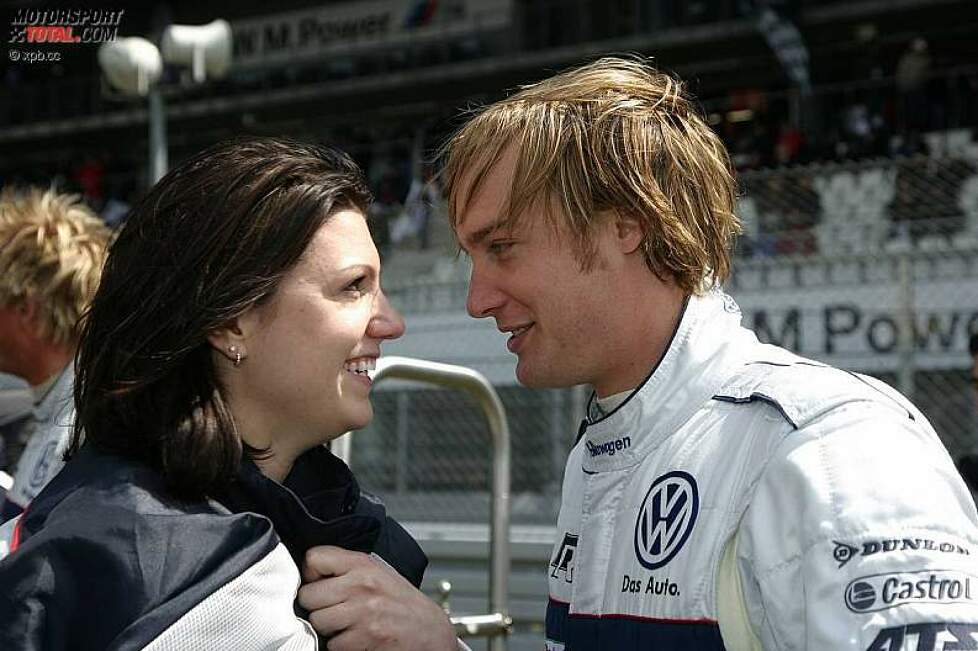 Peter also has a flourishing career and won the Volkswagen Lupo Cup in 2002.
In 2006, he raced for SEAT's Team Deutschland in the WTCC, finishing 9th overall, and later in 2010 drove a VW in the race.
Katherine is not married or dating, as nothing has been revealed about her dating life.
Crash & Injury Update
Rahal Letterman Lanigan Racing team's car was crashed driven by Katherine Legge with Stefan Wilson's car in a practice race.
This crash occurred when Katherine followed a trail of cars entering Turn 1 about halfway through the session and could not avoid the car in front of her, driven by Stefan Wilson.
Due to this, the cars collided and were destroyed, Legge could climb out, but Wilson needed assistance.
Legge was fine, but Wilson suffered a fracture of the 12th thoracic vertebrae.
Following this, it was announced that Stefan Wilson wouldn't be to race in the Indianapolis 500 on May 28, 2023.
Katherine In Indycar 500
After ten years, Katherine returned to IndyCar for the 107th running of the Indianapolis 500 at Indianapolis Motor Speedway as the only female driver in the race.
Katherine is the ninth woman to run this race and the first in four years.
On this rarity, Legge tells Wishtv, "I never think of myself as any different than anyone else. I'm just a race car driver. The car doesn't know the difference."
Also, Katherine thinks it's cool to be among only the nine female drivers in the race and hopes that more female drivers will enter.