An American broadcaster, Kaylee Hartung was born in Baton Rouge, Louisiana, on November 7, 1985, to her father, Joe Hartung, and mother, Julie Tucker.
Her father, Joe, passed away in 1996 when she was just 11 years of age.
Growing up without her father's presence cast a significant impact on her life as she forged her path and identity independently.
Kaylee graduated from Episcopal High School in 2003 before embarking on her higher education journey.
At Washington and Lee University, she earned Bachelor of Arts degrees in journalism and politics, completing her studies in 2007.
Kaylee Hartung Parents: Meet Mother Julie Tucker & Father Joe Hartung
Kaylee Hartung was born to her parents, Joe Hartung and Julie Tucker.
While not much is known about her mother's profession, her father was a pilot.
Joe Hartung flew WWII fighter planes in air shows around the world. One of those significant air shows took place in New Orleans in 1988, and it was attended by none other than President George H.W. Bush himself.
At that time, President Bush was grappling with negative perceptions, popularized as the "wimp factor," which questioned his toughness and leadership qualities.
The President's staff saw the New Orleans air show as a unique opportunity to demonstrate his courage and valor as a former Naval officer who bravely completed 58 combat missions during WWII.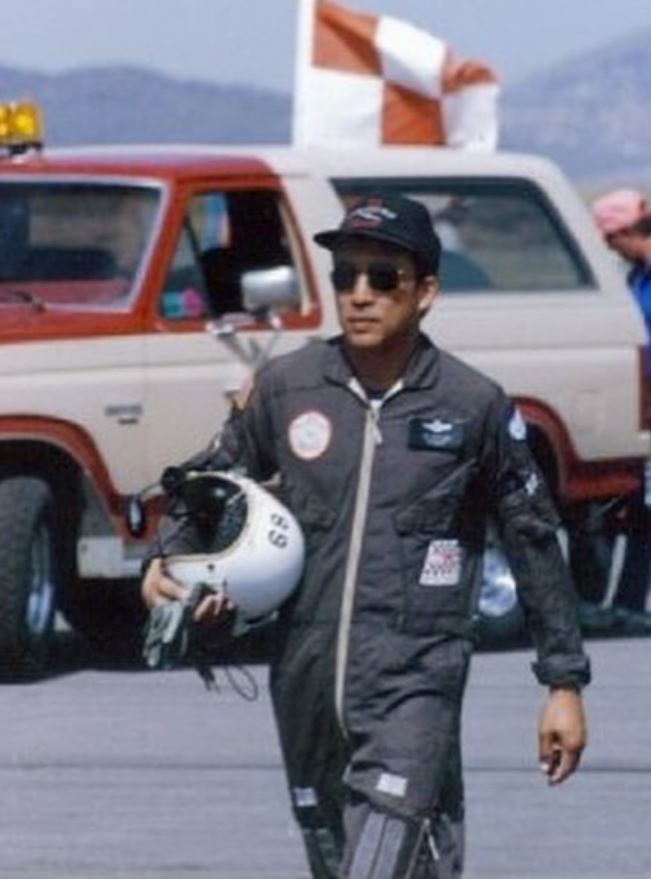 Among his numerous heroic feats, President Bush was shot down by the Japanese and awarded the prestigious Distinguished Flying Cross, a symbol of his bravery and dedication to serving his country.
For Kaylee Hartung, her father embodied all the qualities she admired in the 41st President—strength, character, and commitment to family and duty.
In her eyes, Joe was not just an extraordinary pilot but also the greatest man she had ever known.
He was a loving and caring father, the best role model anyone could ask for, and his loss left an irreplaceable void in her heart.
The connection between Kaylee's father and President Bush carries even greater significance.
It is evident from her heartfelt words that the way the Bush family talks about their late patriarch resonates deeply with her emotions toward her own father.
Kaylee Hartung Broadcasting
Kaylee Hartung's impressive career in journalism and sports broadcasting showcases her versatility and talent.
She began as a CBSNews.com reporter on the daily Washington Unplugged program and featured correspondent for Unplugged Under 40.
After a summer internship with NBC, she joined Face the Nation as an associate producer under Bob Schieffer.
Her career continued to flourish as she worked at ESPN, where she served as a correspondent for SEC Network.
In 2017, she joined CNN, and in 2019, she moved to ABC News as a correspondent.
Later, in July 2022, Amazon announced her return to sports broadcasting as a sideline reporter for Thursday Night Football.
In January 2023, Hartung became a National correspondent for NBC News, The Today Show, further solidifying her reputation as a respected journalist.
Additionally, she made valuable contributions to NBC Sports' NFL Wild Card Weekend, alongside Al Michaels and Tony Dungy, showcasing her expertise in sports reporting.
Her diverse experiences and exceptional skills continue to make her a prominent figure in the broadcasting industry.
Boyfriend
Even though Hartung is a popular figure on television, her romantic life is nothing but a blank page to many.
She is keen on keeping her private life away from the limelight and is a woman all to work.
Moreover, no evidence can verify her past relationships, and most of us are curious about her love life due to the ring she wears on her right finger.
Yet, a tweet from early 2013 suggested Kaylee dating someone.
The tweet was somewhat cryptic, which does not reveal anything of interest.
Similarly, the Louisianan explained the kind of man she wanted in an interview. So, it might be that she is still searching for the right partner.
Further, a rumor started spreading of her alleged hookup with Met's baseball player Tim Tebow as soon as he broke up with model Olivia Culpo, although the rumor was sidelined as a lie.