Kenny Thomas is a former professional basketball player who was active in the National Basketball Association (NBA) for eleven seasons.
The retired NBA player still finds passion for basketball in multiple forms, whether through coaching, inspiring others, or training.
After devoting eleven years to the league and playing across multiple arenas, he is still active.
Kenny is a key figure on the court, having come out of high school as one of the top recruits and finishing his career as one of the top NBA players.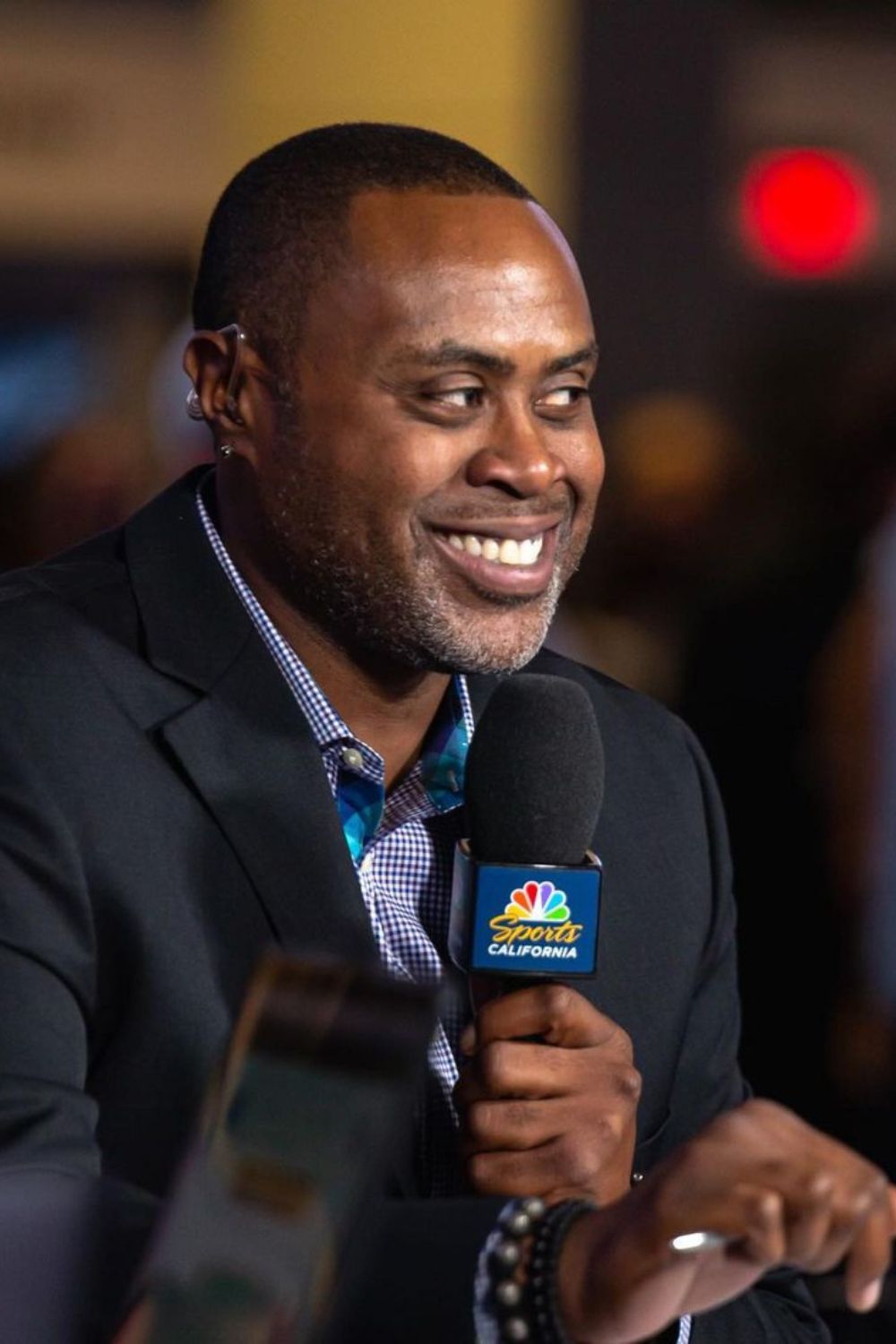 Still today, he ensures to host several basketball programs and tournaments throughout the year.
Before we jump right into the lifestyle and career of one of the most celebrated NBA players, let us first get a quick dose of general facts about him.
Quick Facts
Full Name
Kenneth Cornelius Thomas
Date of Birth
July 25, 1977
Birth Place
Atlanta, Georgia, USA
Nick Name
K9
Religion
Unknown
Nationality
American
Ethnicity
African-American
Zodiac Sign
Leo
Age
45 Years Old
Height
6 feet 7 inches/2.01 m/201 cm
Weight
245 lbs/111 kg
Hair Color
Black
Eye Color
Dark Brown
Build
Athletic
Father's Name
Calvin Thomas
Mother's Name
Patricia Thomas
Siblings
Unknown
Education

Stephen F. Austin High School
Albuquerque High School in Albuquerque, New Mexico
University of New Mexico

Marital Status
Married
Wife
Name Unknown
Kids
Two sons (Matthew & Jeremiah)
Profession
Former Basketball Player
Position
Power Forward / Center
NBA Draft
1999 / Round: 1 / Pick: 22nd Overall
Affiliations

Houston Rockets (1999–2002)
Philadelphia 76ers (2002–2005)
Sacramento Kings (2005–2010)

Active Years
1999–2010
Net Worth
$18 Million
Social Media
Instagram, Twitter, Website
Merch
Signed Card
Last Update
March 2023
Body Measurements
Kenny Thomas is a man with a ripped physique and a hard-built body. Well, he stands at a tall height of 6'7″ (2.01 m) while weighing 245 lbs (111 kg).
As for his physical appearance, he has sparkly black eyes and dark brown short, trimmed hair.
Early Life
Kenny Thomas (fully named Kenneth Cornelius Thomas) was born on July 25, 1977, under Leo's star sign.
He was born to his parents, Patricia Thomas and Calvin Thomas, in Atlanta, Georgia.
It is unknown if Kenny has any siblings, but his father was a sergeant and hence was raised in a strict environment. Likewise, his mother used to be a medical supplies technician.
Often, his father asked him to stay out of trouble.
"Work hard, listen in school, and don't get into trouble. I told him if he did that he would get what he wanted." – Calvin Thomas
Since his early days, Kenny had a huge body frame. He maintained himself as a gentle child and often attended church twice weekly.
Education
With most of his childhood in Atlanta, the family moved to El Paso in 1988. There, he enrolled in Stephen F. Austin High School.
However, not long after it, Thomas moved to study at Albuquerque High School in Albuquerque, New Mexico.
As a fun fact, Kenny had failed the American College Test (ACT) on the first try but did study hard and passed by the end of the spring semester.
Following his high school graduation, he attended the University of New Mexico, where he stayed for four years.
Career
Kenny Thomas' love for basketball commenced only during his eighth grade. Before it, he was involved in sports like stickball, track and field, and others.
Then, he commenced playing the sport for his high school team. Thomas initially garnered the attention of others during his time at Flight; a team made up of top high school players.
Kenny partook in the BCI championship in Phoenix with the team, bagging the MVP title. Right after the win, big schools started showing interest in his game, and after the success, he transferred to Albuquerque High.
With his exceptional play on the team, Kenny got the nickname "Baby Shaq."
College Career Disruption
After high school, when Kenny applied for the collegiate years, the NCAA ran a confrontation over an academic infraction.
In August 1995, the NCAA ruled Thomas ineligible on the eve of his enrollment in New Mexico.
They stated that Kenny was just one high school core credit shy of the 13 credits required. The issue was raised when the NCAA claimed that his physical science class was not part of a core curriculum.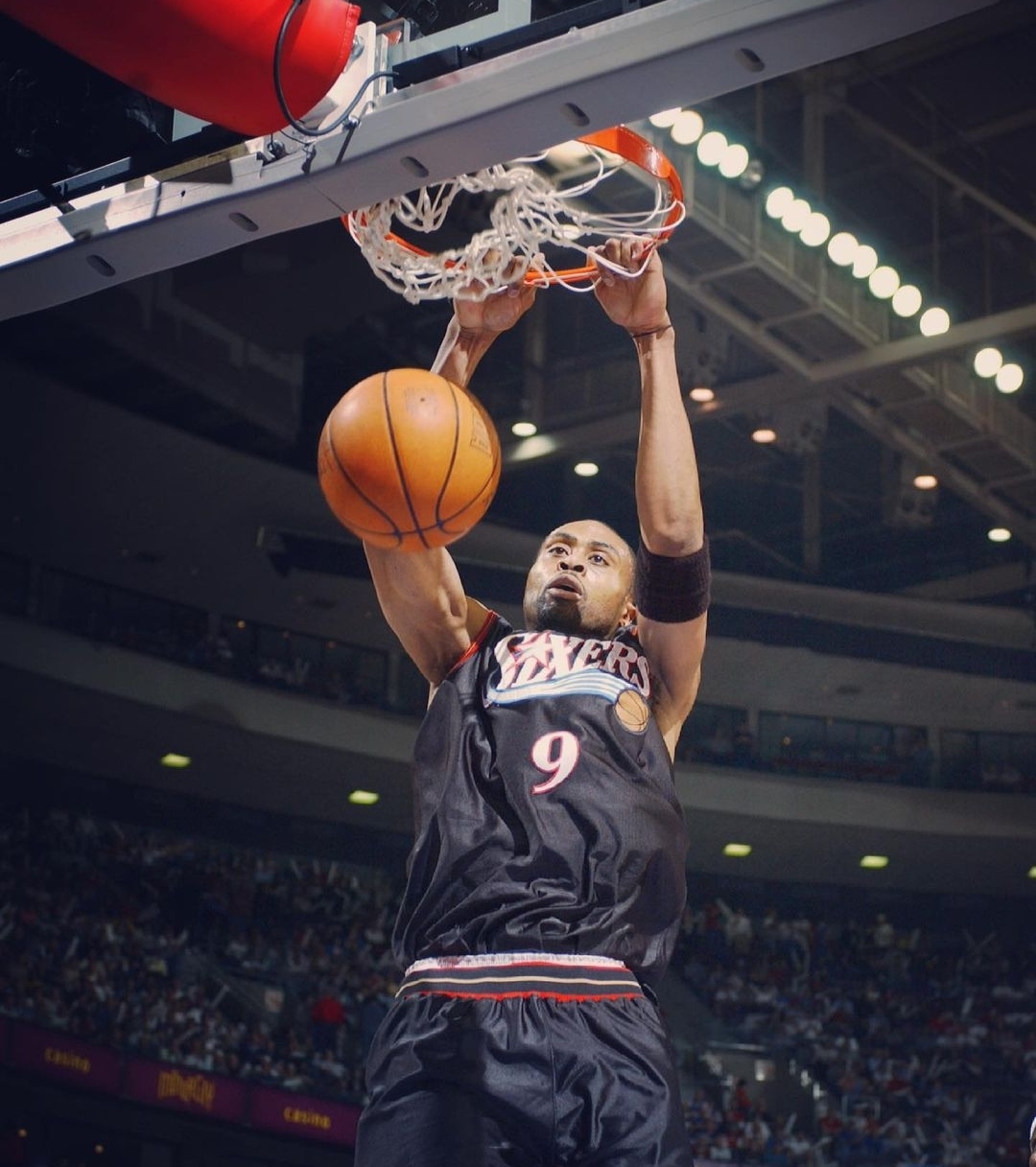 However, Kenny stated that he took the class under the counselor's direction, and if the NCAA had warned him before, he would have changed it.
Hence, Thomas took the matter to court, mentioning that the NCAA's decision was causing irreparable harm to his education. Finally, after three long days, they took Kenny in as eligible for the program.
The Professional Arena
Right after his college graduation, Kenny Thomas entered the 1999 NBA Draft. The Houston Rockets drafted him as the 22nd overall pick in the first round.
He spent three years with the team, where he was constantly led in rebounds and blocked shots. In the 2002-03 season, the Rockets traded Kenny to the Philadelphia 76ers.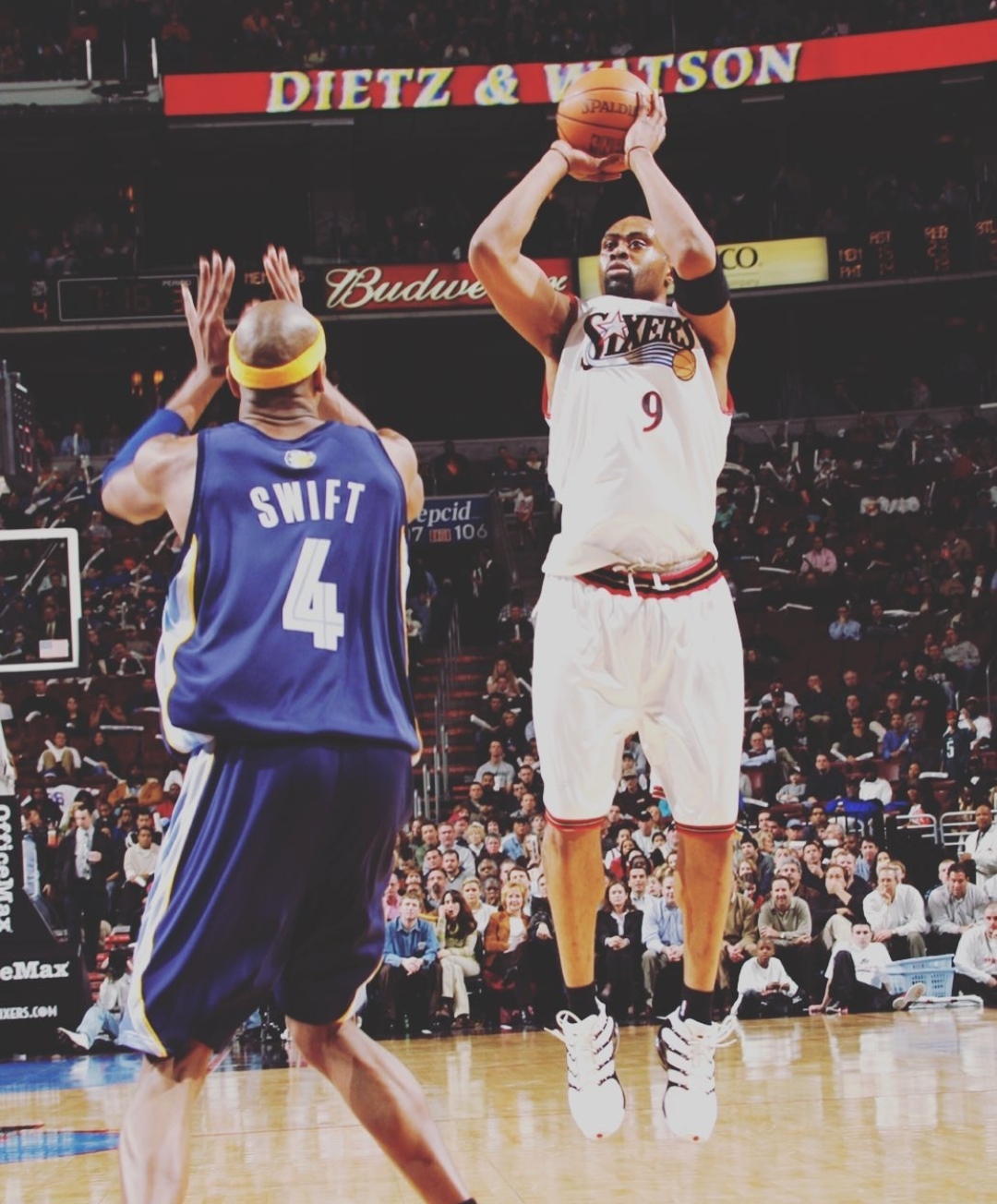 A year later, the team traded Kenny to the Sacramento Kings, where he spent the longest time.
After five years with the Kings, he joined the 2010 pre-season camp with the Memphis Grizzlies but was waived on October 11.
Retirement
"I had a good career. In the prime, they say your prime is 27-28 to 32-33. I didn't get the play in my prime. Out of sight, out of mind, and I was getting older. I had 10 coaches in 11 years, but I wouldn't change anything." – Kenny Thomas
After a solid eleven years of an NBA career, Kenny Thomas officially retired in 2010. According to Kenny himself, he resigned from the game when his playing time began to drop with the Kings.
Post Retirement
After his retirement, Kenny Thomas started his own business. However, he could not bag deals during his initial years and struggled to search for work.
His attorney, Ken Harris, managed a meeting with Magic Johnson, which became a spark toward his business dream.
Right after it, he commenced his new business venture, "Kenny Thomas Enterprises."
Business Establishments
With the mentorship of Magic Johnson, Kenny became an entrepreneur and established multiple businesses.
In 2015, he founded "El Ray," taking inspiration from a Mexican street cuisine restaurant.
He later opened it up for business in August at the historic Ochsner building. He is also the president and CEO of "T3 Productions LLC."
"It's the second chapter of my life now. I wouldn't change anything." – Kenny Thomas
Basketball Events
Kenny Thomas is still passionately involved in basketball games and events. He is one of its biggest supporters and hosts.
He hosts multiple such events for everyone across New Mexico and California throughout the year. Not to mention, he is also a member of the AAU basketball circuit.
Moreover, Thomas is regular at the Kings game. He sits in the courtside seat at the Golden 1 Center every time and has even done television commentary for Comcast SportsNet Bay Area.
Awards And Achievements
Second-team All-American – SN (1998)
Third-team All-American – NABC (1998)
3× First-team All-WAC (1996, 1998, and 1999)
Third-team Parade All-American (1995)
Net Worth
Kenny Thomas has a net worth of $18 million as of March 2023 with a career earning of $54,613,164.
Today, he is a partner in INFINITY 02 bottled water, as his partnership with the company has made this bottled water available even in Sacramento.
Charity Work
Kenny Thomas is actively enrolled in charity work. He is the founder of the "Kenny Thomas Foundation," which works to assist the youth community.
To elaborate, they help struggling youths by providing them with opportunities through higher education, college scholarships, and helping families.
At the same time, Kenny is currently a member of several nonprofit boards, such as the ALS New Mexico Chapter, the African American Greater Albuquerque Chamber of Commerce, and The University of New Mexico Black Alumni Chapter.
Personal Life
K9 is much more than just a retired NBA player; he is a father and a loving husband. Yes, indeed, he is a married man.
However, it is unfortunate as Kenny has never opened up about his love life and relationship. Hence, nothing is known about his wife.
We can only guess that he believes in giving his wife the privacy she deserves.
Moreover, he has two sons, Matthew (born in 1999) and Jeremiah Thomas (born in 2007). Kenny has posted pictures with his children on his Instagram.
If there is any update regarding his love life, we will post it here.
Social Media
Kenny posts several updates on his games and life on his social media handles. He is an avid golfer who loves to spend his free time with the game.
He is available on Instagram and Twitter under the username '@kennythomasnba.'
Similarly, you can also check out his website for further details.
Instagram: 11.8K Followers
Twitter: 8.8K Followers
Popularity Graph
Millions of fans and followers worldwide search for the retired NBA player Kenny Thomas.
The line graph shows his popularity trend in the last 12 months.
Frequently Asked Questions (FAQs)
What is Kenny Thomas' career statistic like?
Throughout his career, Kenny has played 632 NBA regular games and started 406 of them. He has a field goal percentage of 46.5 and a free throw percentage of 69.9 Likewise, he has maintained an average of 6.9 rebounds, 1.5 assists, 0.8 steals, and 9.3 points per game.
Which jersey number did Kenny Thomas wear?
Kenny Thomas wore jersey number 21 for the Houston Rockets and 9 for the Philadelphia 76ers and Sacramento Kings.