Kim Pegula is married to her husband, Terry Pegula, who is also a prominent American businessman. The couple has been happily married since 1993 and are blessed with five children – Michael, Laura, Jessica, Kelly, and Matthew.
Together, they are the proud owners of the Buffalo Sabres, a celebrated professional ice hockey team in the National Hockey League (NHL), along with various other sports franchises and business ventures.
Kim Pegula was born in Seoul, South Korea, and was adopted by an American family at the age of five. She grew up in Fairport, New York, just outside of Rochester.
Kim attended Houghton College, and in 1991, she was offered a job by Terry Pegula at his natural gas company.
Now, Kim Pegula is the co-owner of Pegula Sports and Entertainment, a sports and entertainment company that owns several sports teams, including the Buffalo Bills (NFL) and the Buffalo Sabres (NHL).
She is also actively involved in various philanthropic efforts and has a background in interior design. In addition to her role at Pegula Sports and Entertainment, Kim serves as the President and CEO of the Buffalo Sabres.
Kim Pegula Husband
Kim Pegula's husband, Terrence Michael Pegula, is a successful billionaire businessman who was born on March 27, 1951.
Starting from the basic beginning, he has become a highly respected figure in the energy industry. Moreover, he is a rare individual who owns professional sports franchises in multiple sports.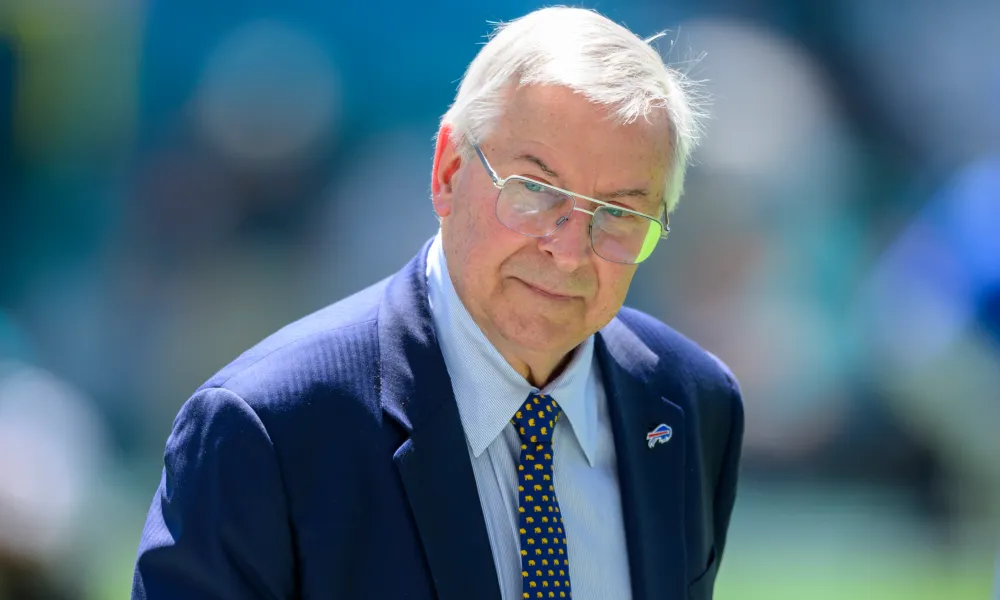 Along with his wife, Kim Pegula, he is the owner of the Buffalo Sabres in the National Hockey League (NHL) and the Buffalo Bills in the National Football League (NFL).
he also serves as the president of both franchises.
Married Life And Kids
Kim Pegula and Terry Pegula's love story began in Belfast, New York, where they first crossed paths at a local bar.
At that time, Kim was at the restaurant interviewing for the position of waitress. She accidentally met Terry Pegula, who happened to be dining at the restaurant.
Terry was impressed by her and offered her a job at his natural gas company in 1991. While getting to know each other, they eventually started dating in 1992 and tied the knot in 1993.
Currently, the Pegula family resides in Boca Raton, Florida. Together, they have five children.
Terry has two children from his previous marriage, named Michael and Laura, and three children with Kim, named Jessica, Kelly, and Matthew.
Daughter Jessica Has Made A Name For Herself As Tennis Player
Jessica Pegula is an accomplished American professional tennis player who has achieved notable success in both singles and doubles.
As of her career, she has reached impressive rankings in the WTA, including a career-high singles ranking of world No. 3, achieved on October 24, 2022, and a doubles ranking of world No. 2, reached on May 22, 2023.
Throughout her career, Pegula has won several titles on the WTA Tour. She also boasts three singles titles and seven doubles titles, including two WTA 1000 titles in each discipline.