Kysre Gondrezick inherited her basketball talent from her parents. Her father played in the NBA, while her mother was a NCAA champion.
Growing up in a sporting-oriented family, Kysre's parents and siblings have all been involved in sports at some point in their lives.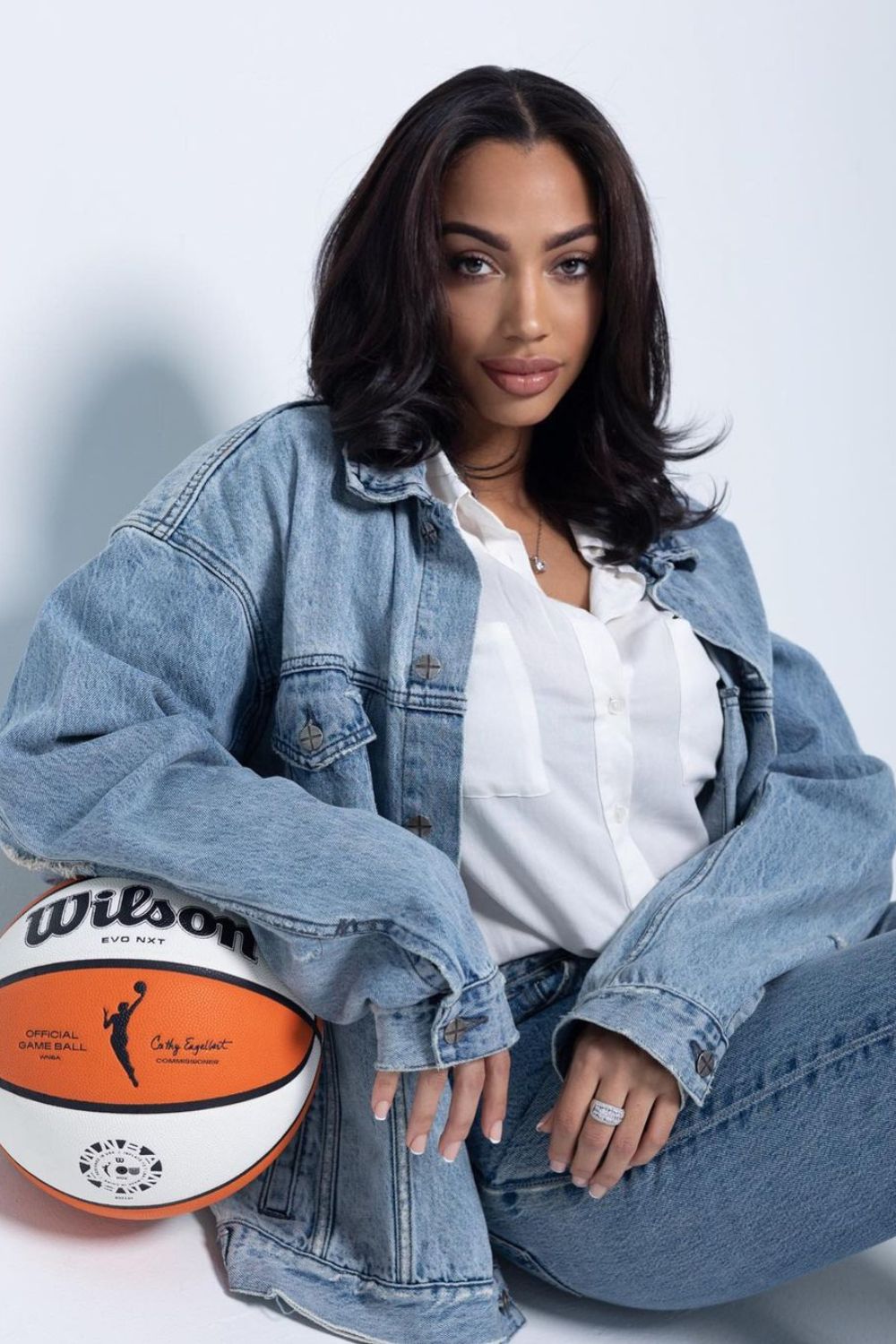 The American professional basketball player Kysre Gondrezick attended Benton Harbor High School in Michigan.
The 2016 Michigan Miss Basketball averaged 40.5 points per game as a senior.
Gondrezick then played collegiate basketball at the University of Michigan before transferring to West Virginia University.
Following the completion of her college, the Indiana Fever drafted her as the overall 4th pick in the 2021 WNBA Draft.
After playing 19 games in the 2021 season, the Fever waived her on January 18, 2022.
Kysre Gondrezick Parents Grant & Lisa
Kysre Gondrezick was born to parents Lisa Harvey and the late Grant Gondrezick on July 27, 1997.
She grew up alongside an elder sister, Kalabrya, and a younger brother, Grant Gondrezick Jr.
Their Father, Grant, Played In The NBA
Grant Gondrezick, born on January 19, 1963, attended Boulder High School and played collegiate basketball at Pepperdine University.
The Phoenix Suns drafted him as the 77th overall pick of the 1986 NBA Draft.
However, he spent only one season (1986-1987) with the Suns before playing for the French club Caen.
He made his NBA comeback with the Los Angeles Clippers (1996-1998), where he, once again, had only a one-season tenure.
Afterward, he had various stints with different basketball clubs in other countries.
Unfortunately, he passed away on January 8, 2021, at the age of 57.
Mother Lisa Harvey Also Played Collegiate Basketball
Kysre's mother, Lisa, played collegiate basketball for Louisiana Tech.
Furthermore, she played an integral role in securing the 1988 NCAA title for the team.
Lisa also succeeded her father, Lou Harvey, as the girls' basketball head coach at Benton Harbor High School, where she coached her daughters, Kysre and Kalabrya.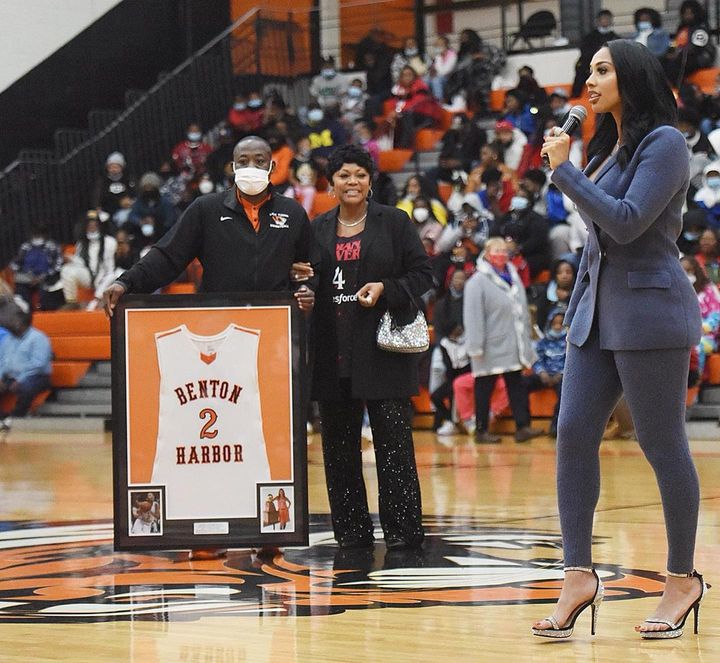 Additionally, both Lisa in 1985 and her elder daughter, Kalabrya in 2015, were finalists for the state's highest honor.
The family's dream was fulfilled by Kysre when she became the 2016 Michigan Miss Basketball.
Assaulted By Kevin Porter Jr.
Houston Rockets guard Kevin Porter Jr. was arrested in New York City on September 11, 2023, accused of assaulting his girlfriend, Kysre.
Porter was apprehended at around 6:30 a.m. after a 911 call reported an assault at the four-star Millennium Hilton New York Hotel.
Early Monday morning, Porter arrived back at the Millennium Hilton near U.N. Plaza after a night out, where he and Gondrezick were staying.
Upset with his late return, Gondrezick locked the door, as reported by police sources.
According to the sources, with assistance from hotel security, Porter gained entry and allegedly assaulted her.
Upon arrival, officers discovered Porter's girlfriend, Kysre Gondrezick, with a facial cut and experiencing neck pain.
Following the news of the arrest of Porter Jr., Kysre Gondrezick's sister, Kalabrya Haskins, expressed her displeasure on Instagram after learning the details of Porter's alleged assault on her sister, issuing a warning to him.
Frequently Asked Questions (FAQs)
1. Who Are The Parents Of Kysre Gondrezick?
Kysre Gondrezick was born to parents Lisa Harvey and the late Grant Gondrezick on July 27, 1997.
2. How Many Siblings Does Kysre Gondrezick Have?
Kysre has two siblings: an elder sister, Kalabrya, and a younger brother, Grant Gondrezick Jr.