Latavius Murray and his wife, Shauntay Skanes, are eagerly awaiting the birth of their fifth child, expected in November this year.
The couple, who got married in 2021, are already parents to four children. Shauntay recently shared the news of their upcoming child on Instagram, posting a sonography picture of the baby with the caption "Our 5th Blessing."
As the days draw closer to the arrival of their new family member, the couple is waiting for the moment when they can finally hold their bundle of joy in their arms.
Latavius Murray is an American football running back who currently plays for the Buffalo Bills in the National Football League (NFL).
He began his football career in Titusville, Florida, and he gained recognition as a high school athlete in Onondaga, New York. In high school, he excelled in football, basketball, and track.
Murray had an outstanding high school career, which made him a top prospect in New York and a three-star recruit.
He started his college football career at the University of Central Florida (UCF) and was later drafted by the Oakland Raiders in the sixth round of the 2013 NFL Draft.
Throughout his NFL career, Murray has also been a part of the Minnesota Vikings, New Orleans Saints, Baltimore Ravens, and Denver Broncos.
Latavius Murray Wife
Latavius Murray's wife, Shauntay Skanes, is originally from Florida and has a Military background. She has been serving as a Navy officer in the United States Navy since 2007.
Though it is unclear if she still serves in the US Navy, her husband never fails to encourage her to follow her dreams.
In 2018, when Skanes gave birth to her first son, Major, she had to leave her family to continue her military service. Rather than persuading her to leave the Navy, Murray fully supports her decision to serve for as long as she wants.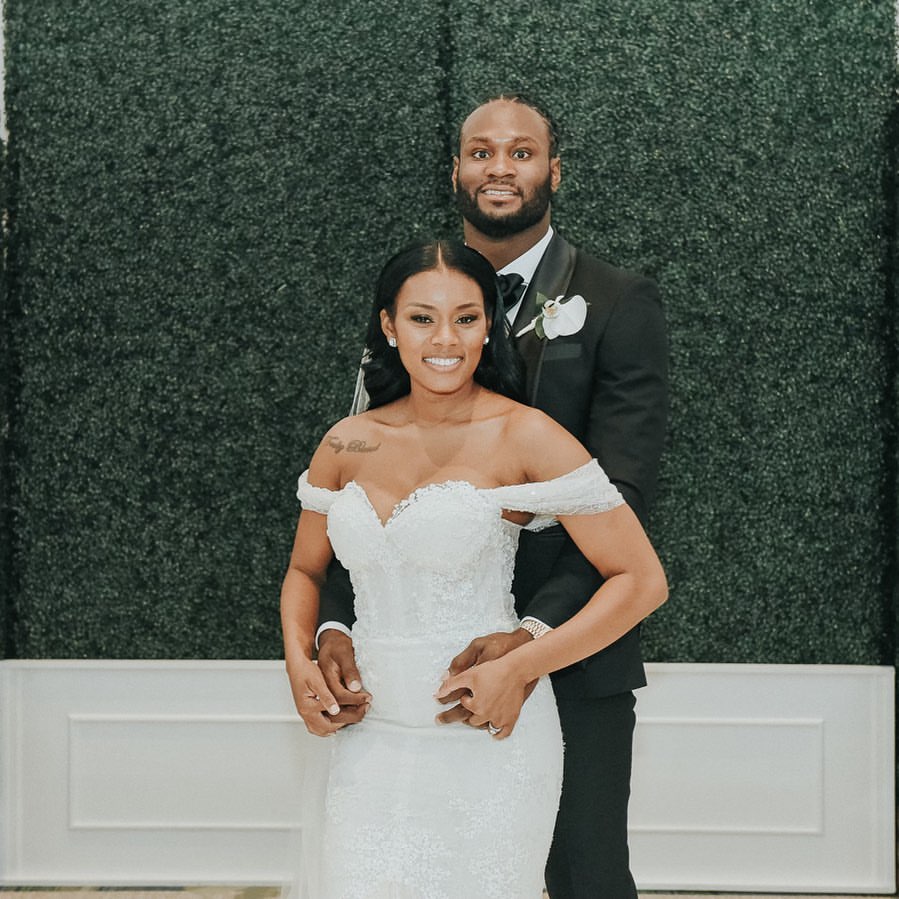 In support of her wife's career, Murray said,
"She decided to stay active, and I fully support her. When you have those desires before the relationship, you have to do everything you can to make sure that person is still being the person she wants to be, and you support her. It's the same with my career, so it's only right that I do the same for her."
Latavius Murray has been nominated several times for the Salute to Service Award due to his unwavering commitment to supporting the military.
In 2020, while playing for the New Orleans Saints, he was once again nominated for the Salute to Service Award.
Married Life And Kids
Latavius Murray and Shauntay Skanes's love story began way back when they were in their early teens in Florida.
They were just small kids who didn't know what actually love was, but as time passed, they began falling for each other. They continued to stay in touch with each other even after Latavius moved to New York.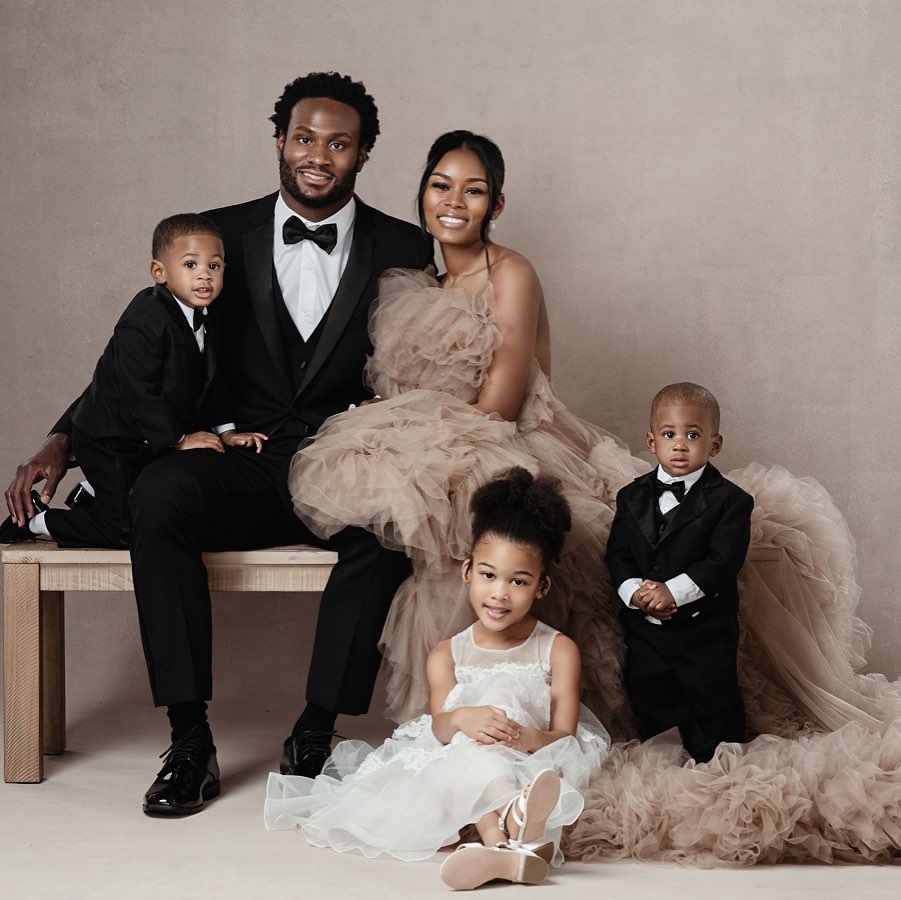 Later began to live together as an adult, and they welcomed their first child, a baby son, in 2018.
The couple eventually tied the knot in 2021 at the Ritz Carlton Orlando Grande Lakes.
Murray and Skanes are now parents to four kids. They have a daughter and three sons and are about to welcome their fifth child very soon.
Frequently Asked Questions:
What is the net worth of Latavius Murray?
Latavius Murray has an estimated net worth of $2- $5 million in 2023.