Matt Duchene and his wife, Ashley Duchene, share three kids together.
Matthew Duchene is a Canadian professional ice hockey center for the Nashville Predators of the NHL.
Born on January 16, 1991, the Ontario native grew up playing minor hockey for Central Ontario Wolves of the Ontario Minor Hockey Association (OMHA).
Showing excellent skills on the ice, in 2006, the Canadian athlete verbally committed to playing in the NCAA in the USA.
However, Brampton Battalion of the Ontario Hockey League (OHL) selected Duchene in the first round of the 2007 OHL Priority Selection.
Later in 2009, Matt entered the NHL Entry Draft and was selected third overall by the Colorado Avalanche.
Growing up as an Avalanche fan, he got to live his dream and played there for eight seasons before signing with another team.
He went on to play with the Ottawa Senators and Columbus Blue Jackets before landing a seven-year deal with the Nashville Predators.
Besides, Duchene also represented his national team at different levels; U-17, U-18, and senior teams.
With the national teams, he won gold medals at the 2014 Winter Olympics, the 2015 and 2016 World Championships, and the 2016 World Cup.
Matt Duchene Wife Ashley Duchene And Kids
Matthew and his wife Ashley have been together for a long time. Apparently, they started dating around 2014 or 2015.
However, there is no information on how and when they actually met and started dating.
After dating for a few years, they tied the knot on July 10, 2017, with their family members and close friends.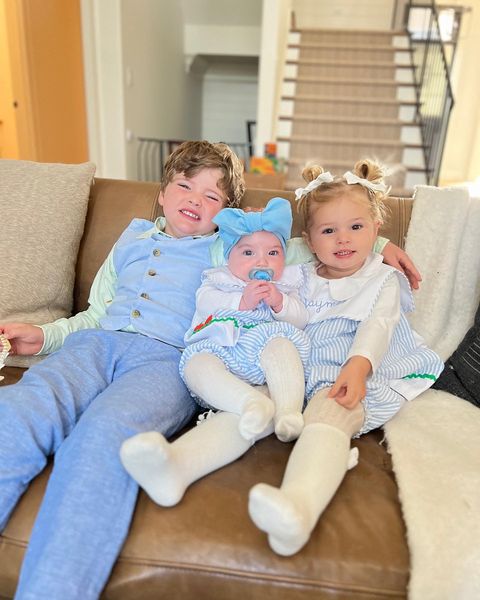 On January 9, 2019, the power couple was blessed with their first child, a boy, Beau David Newell Duchene.
Similarly, the Duchene family was delighted with the arrival of their second child, a girl, Jaymes Olivia Duchene. Jaymes was born on November 10, 2020, at exactly 9:25 am.
Almost after two years of Jaymes' birth, Matt and his wife Ashley welcomed their third child and second daughter, Ellie Jo Duchene, on December 28, 2022.
Among the three kids, Jaymes has started to show an interest in hockey. She frequently picks up a stick and plays with her father and brother.
Moreover, she is her father's biggest fan and enjoys watching him play.
Predators Buying Out Matt Duchene
The Predators are buying out the contract of their center Matt Duchene after placing him on unconditional waiver on June 30, 2023.
Duchene joined the Predators on a seven-year/$56 million deal on July 1, 2019.
With still three years left on the contract, he is now an unrestricted free agent after the buyout.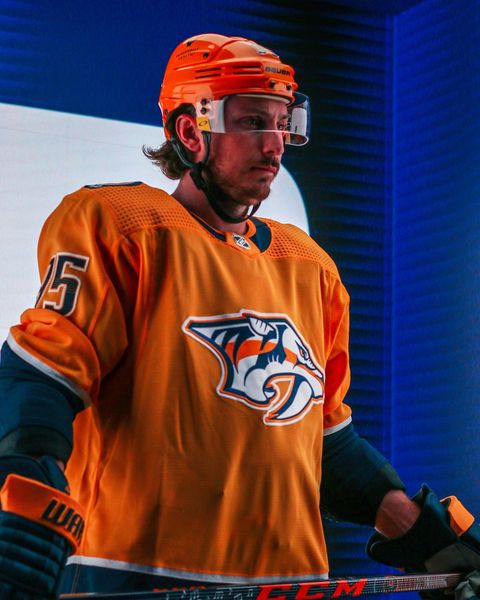 His contract didn't carry any no-movement protection, so the Predators will have to pay Duchene the due $20 million.
The Predators' salary cap will be impacted for the next six seasons. According to capfriendly.com, Nashville will be paying: $2.56 million (2023-24), $5.56 million (2024-25), $6.56 million (2025-26), and $1.56 million (2026-29).