Maximillion Cooper Wikipedia: Businessman and entrepreneur Maximillion Cooper earned widespread fame for founding the Gumball 3000. Although it seemed a weird idea to many during its inception in the late nineties, it has now become one of the most popular motor rallies in the world.
Cooper started it to have fun with his close friends, driving their supercars across Europe. However, over time, it turned into a massive event with the participation of people from several sectors, including music, sports, and fashion.
This article will cover everything about Gumball 3000's founder, Maximillion Cooper. Read it till the end to know more about him.
Maximillion Cooper is an English businessman and entrepreneur who founded the motor rally Gumball 3000.
Since its establishment in 1999, the event has featured several celebrities, including Lewis Hamilton, Yuvaraj Singh, and David Hasselhoff, among many others.
As the event started getting popular, Cooper and his partners ventured into other sectors, such as Gumball Apparel, collaborating with renowned brands like Puma, Nixon, and Adidas.
Similarly, films and games like Gumball 3000: The Movie, Gumball 3000: 6 Days In May, and Gumball 3000: The Game have been released. Aside from this, Maximillion is also an art collector.
Maximillion Cooper Wikipedia And Age
All About Gumball 3000 Founder
Maximillion Cooper was born to his parents on June 7, 1972, in Staffordshire, United Kingdom.
His dad, Johnnie Cooper, is a painter and sculptor interested in music and arts. As a result, Maximillion grew up observing his dad's works closely, thus developing his interest in arts and culture.
He was drawn to sports, mainly soccer and table tennis. As an adult, Maximillion associated with Elite model agency and did many advertisements and runway campaigns for brands such as Armani, Dolce & Gabbana, etc.
At the same time, he earned a degree in Fashion Design from Central St. Martin College of Art in London. He also obtained a BA (Hons) in Law and Film Studies from the University of Sussex.
Meanwhile, Cooper had already made enough friends racing for McLaren and Porche's teams by the late nineties, so he envisioned a plan to start a road trip across Europe, combining cars, arts, and pop culture.
Soon after, the event attracted media and became famous as the Gumball 3000. It has already been over two decades since the beginning of the event, and Maximillion, also known as Mr Gumball, serves as the CEO of the Gumball 3000.
Cooper Is the Husband of Grammy Award-Winning Rapper
Maximillion Cooper is the husband of the Grammy Award-winning rapper and singer Eve. The pair reportedly met at Max Cooper's party for the Gumball in London around 2010.
After dating for nearly four years, Max and Eve married on June 14, 2014, in a private ceremony in Ibiza, Spain.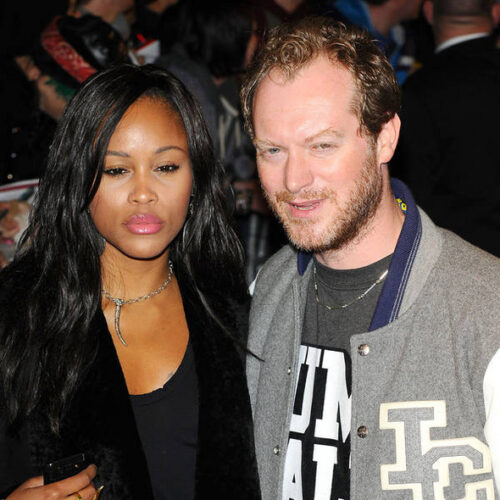 After that, Max and Eve started living between New York, Los Angeles, and London.
The pair currently have five kids, including four from Maximillion's first marriage with businesswoman Julie Brangstrup. Eve gave birth to their first child together on February 1, 2022.