Reed Sheppard girlfriend, Brailey Dizney, recently celebrated their third anniversary with a slew of pictures on her Instagram. Brailey and Reed hail from London, Kentucky.
The talented 19-year-old basketball player of the University of Kentucky, Reed Sheppard, has already made headlines with his stellar performances.
In his young basketball career, Reed has already been bestowed with the title of Kentucky Mr. Basketball and was in the McDonald's All-American team alongside Bronny James.
Reed finished high school with 3,727 points, averaging 22.5 points, 8.5 assists, and 8.4 rebounds. He comes from a basketball family, with his parents having played at Kentucky.
Reed Sheppard Girlfriend, Brailey Dizney: Dating & Relationship History
Reed Sheppard's girlfriend, Brailey Dizney, shares a strong bond with his family. Earlier this year, Brailey was pictured with Reed's family vacationing at Holmes Beach, Florida, in August.
The teenage couple began dating while in high school. Reed was a student at North Laurel, and Brailey was a student at South Laurel High School.
A few weeks ago, on November 1, Brailey shared a carousel of images celebrating their third anniversary. She captioned the post, "3 years later and you are still on my nerves."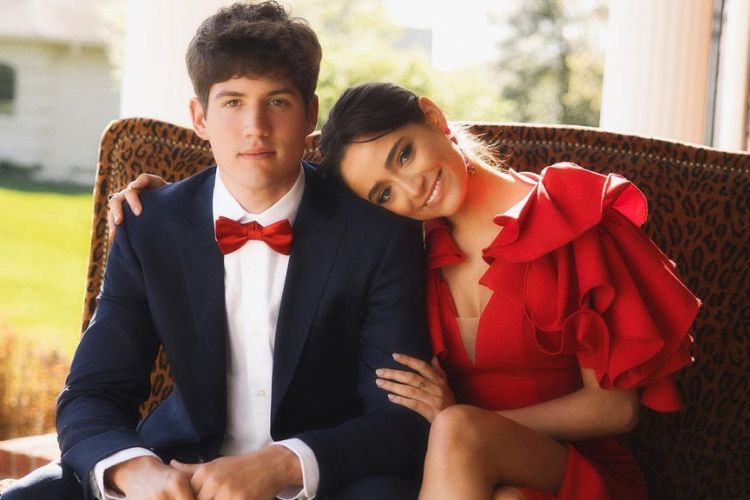 They might have been dating for three years, but the couple only shared their first picture in 2021. It was Reed who first went public with their romance, he shared a photo of him hugging Brailey as the couple celebrated Fourth of July together.
He shared another romantic post for Brailey on September 12, on her birthday. But he captioned the post, calling Brailey his best friend. Trying to be coy about his relationship.
Reed first appeared on Brailey's Instagram page in December 2021. Since then, the couple has shared many sweet posts for each other on their social media handle.
In April, the couple attended the Senior Prom together, looking like a perfect match. Brailey wore a beautiful red gown, and Reed complemented her dress with a red bow.
There are several pictures of Brailey attending Reed's games. Previously, Brailey shared a supportive post for her boyfriend, telling the haters to back off. She also attended the ceremony, which was held to honor Reed with the Mr. Kentucky Basketball 2023 title.
Meet Brailey Dizney And Her Family
Brailey Dizney graduated from South Laurel High School earlier this year in May. She hails from London, Kentucky, just like her boyfriend.
Born on September 12, Brailey is the only daughter of Wendi Dizney. She also has a brother named Brookz Dizney, who is on the swim team of North Laurel High School.
Last year, Brookz made a school record-breaking time in the prelims of 1:04.47. He medaled in his two individual events and won third position in 100 Back.
Brailey's mother, Wendi Dizney, currently works at Forcht Bank. She began working for Forcht, in 2015 as a Customer Service Representative and later joined LGE-KU in 2017.
After working for five years with LGE-KU, Wendi returned to Forct Bank as their banking officer. In November, Wendi earned a promotion and is now the Financial Center Manager at Forcht.
On her Facebook handle, Wendi has shared several family photos of her cute family. Brailey's brother, Brookz, has kept his Instagram handle private.