The peerless chronicler of cricket, Michael Atherton, is married to his wife Isabelle de Caire. The former England cricket captain-turned-journalist and his wife are blessed with two boys.
Isabelle de Caire is also well known in her field of work and is the grandson of former West Indian cricketer Frank De Caires.
Michael Andrew Atherton is a former England international cricketer born on March 23, 1968, in Failsworth, Lancashire, England.
The 6 feet right-handed opener for Lancashire and England was handed over the captaincy of England when he was 25 years of age.
Moreover, he captained England to 54 consecutive test matches after his promotion.
Despite suffering from a degenerative condition, ankylosing spondylitis, Atherton played the anchor role when England's batting performances were volatile.
Atherton retired at the end of the 2001 Ashes, marking the end of his prolific cricketing career, garnering 115 Test and 54 ODI caps.
Following his retirement, Michael Atherton forged a successful career in the media world.
In March 2010, he was awarded the Sports Journalist of the Year. Furthermore, he was one of the commentators in the 2011 Cricket World Cup, which India won.
Michael gained popularity for his no-nonsense, zero-bias but fairly humorous views on cricket.
Michael Atherton Wife: Who Is Isabelle de Caires?
Isabelle de Caires is the wife of the former England cricketer and The Time's chief cricket correspondent, Michael Atherton.
Mike met his wife for the first time in Guyana while he was there to complete his monograph.
The couple has been blessed with two sons, the eldest Josh, who plays professional cricket after being inspired by his father.
Unfortunately, not much is known about their youngest son.
Talking about Isabelle, she was born to her parents, father David, and mother, Doreen de Caires, in Guyana. She also has a brother named Brendan.
Moreover, her grandfather is West Indies test cricket legend Frank De Caires.
Despite being the wife of a well-renowned sportsperson and broadcaster, Isabelle maintains her distance from the online world and the media's spotlight.
However, we've learned she is the trustee and a founding member of Moray House Trust alongside her mother, Doreen.
This trust was set up as a legacy to her father, David, who died in 2008.
Isabelle's father, David, was a Guyanese solicitor. Likewise, he was also the founder and editor-in-chief of Starbroek News.
Joshua Michael de Caires
Joshua Michael de Caires is the son of retired England captain Michael Atherton.
Following in his father's footsteps, Josh also began a professional cricket career.
Josh was born on April 25, 2002, in Paddington, London, England.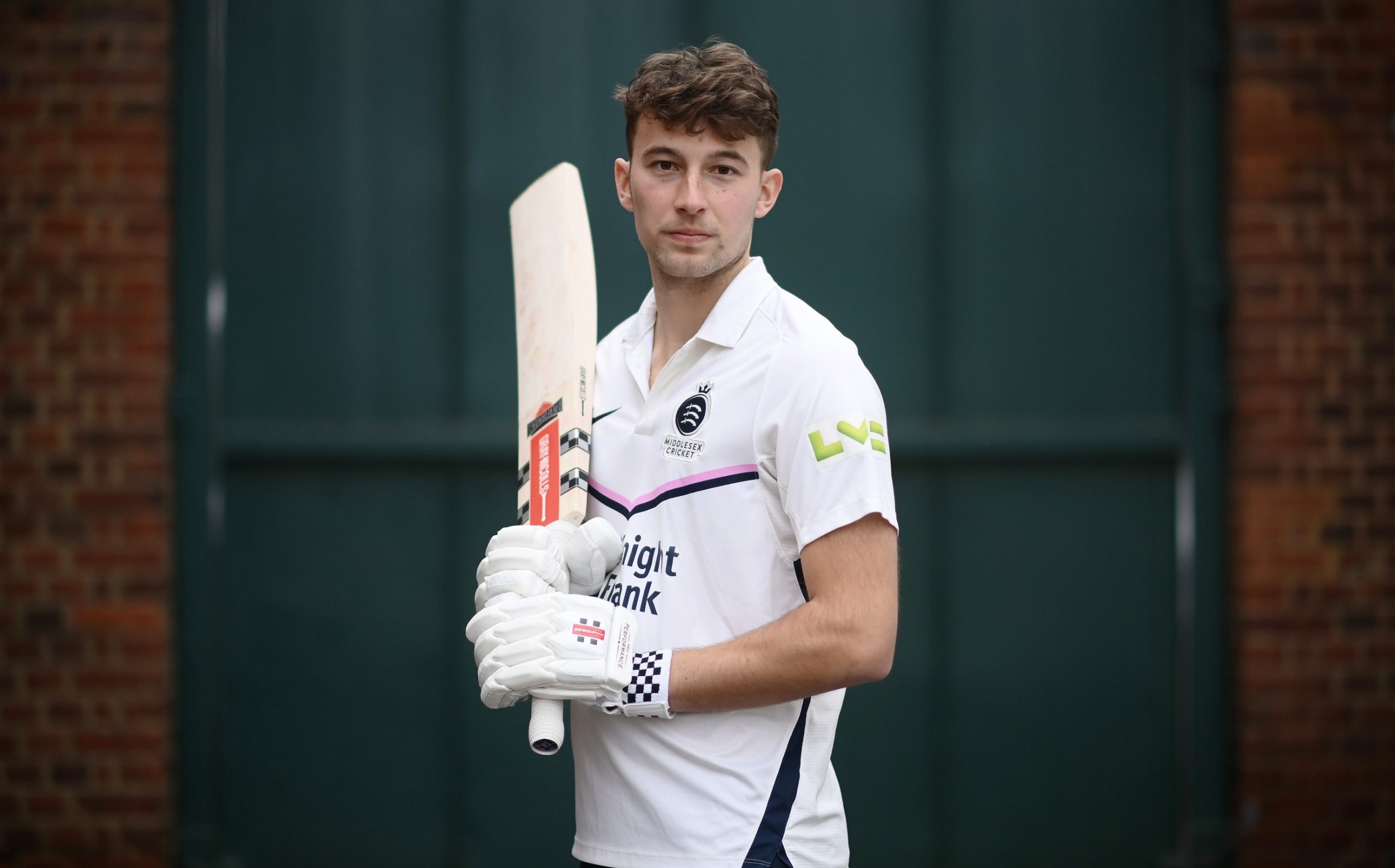 De Caires is an opening batsman for Middlesex Cricket Council Club.
He climbed up the ranks and made his first-class debut on July 5, 2021, having started his cricketing career at the U-14 level in Middlesex.
Moreover, in Middlesex's first game of the 2022 County Championship, he scored his maiden first-class half-century, an incredible career feat.
Additionally, Josh de Caires is currently pursuing his Economics degree at the University of Leeds.
Frequently Asked Questions (FAQs)
1. Who Is The Wife Of Michael Atherton?
Isabelle de Caires is the wife of the former England captain Michael Atherton. They are parents of two sons.