MMA Fighter Molly McCann is not single, she doesn't have a boyfriend either. Rather, she is engaged to her partner Ellis Clark.
UFC player Molly McCann clarified her sexual orientation by making her relationship with partner Ellis Clark public.
The couple entered the new year by putting an engagement ring on.
Molly, who came out as gay, has found a constant figure of support in her fiance, Ellis.
Molly McCann is 33-year old, Liverpool-born MMA Fighter who currently competes in the Flyweight Division of the Ultimate Fighting Championship.
She began her professional career in 2015 at Shock n' Awe event by winning the Flyweight Championship and quickly transitioned to the Cage Warrior Fighting Championship.
After becoming the Flyweight Champ there, she took her talents to the elite level. Finally, McCann started her UFC journey in 2018, starting with a loss.
Nonetheless, after registering multiple victories and winning awards like Fight of the Night and Performace of the Night, she has established herself as one of the major female fighters in the UFC.
Molly McCann Doesn't Have Boyfriend: Meet Fiance Ellis Clark
Molly McCann started the year 2023 by getting engaged with her partner Ellis Clark. After coming out as gay in her mid-20s, she maintained secrecy regarding her dating life.
However, she truly embraced her sexual orientation as she seems locked for life with her fiance Ellis.
Ellis is also involved in the sporting world. She is currently the General Manager at Blackburn Rovers Football Club. And has established her career in soccer by taking up an administrative role.
To learn in detail about Ellis' career, you can go through her LinkedIn profile.
Molly hasn't disclosed many details about her fiance. But a quick look at her Instagram reveals she adores Ellis, and the two are completely head over heels for each other.
Further, the UFC fighter confessed, "She provides me with a love I've probably never received from anyone else. It's a very safe space to be."
Along with that, Molly considers Ellis her "rock" and someone who, despite seeing her in the worst condition, did not falter or waver.
Despite feeling scared before opening up about her relationship, Molly felt free when she received a positive response from the world.
Molly McCann's Past
Coming from a rough background, The Scouse fighter has certainly tackled many obstacles to reach her current level.
She played soccer for about five years, after which an injury forced her to shift career paths. Since she trained in Karate and Kickboxing as a child, by using that skillset, she went on to find her solace in MMA.
Also, she had no support from her family as her father was absent, and her mother had issues with substance abuse.
On top of that, her sexual orientation made it hard for her to fit in a rigidly religious society. Molly had to put up with a lot before coming out publicly as a lesbian at the age of 25.
Molly McCann Is A Voice for Equality
Nicknamed "Meatball," Molly has battled past her struggles and is now an advocate for equality and free sexual orientation.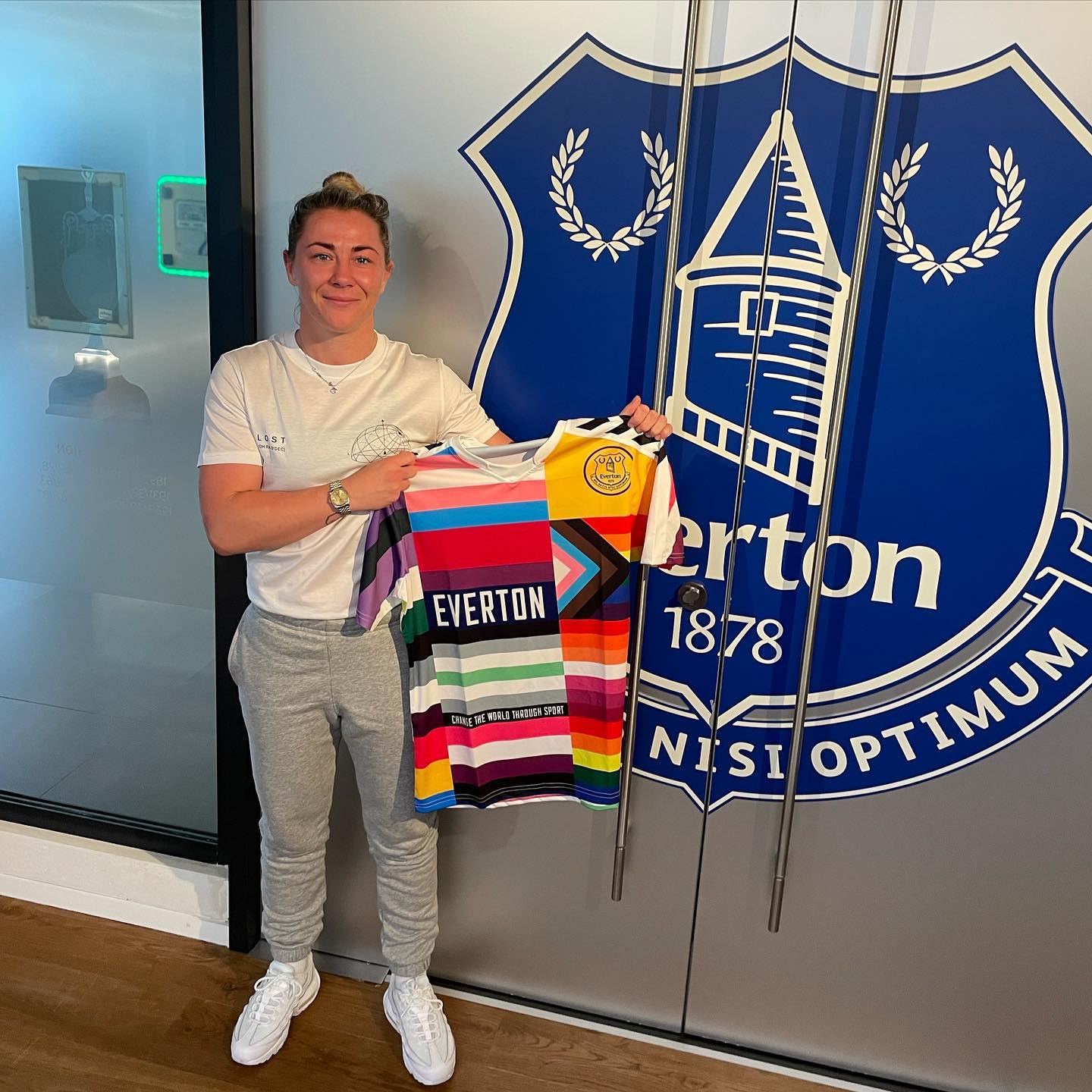 Molly doesn't want the upcoming generations to face the same problems she did. Thus, through several campaigns, she is actively raising awareness about the LGBTQ community.
Her book, "Be True To You," has inspired millions around the world to come out, be true, and be free in their own sexual identity.
Furthermore, she has also clarified her clear stance on politics. She stands in solidarity with the labor and the working class.