Neco Williams has four siblings; three sisters, Taya, Sarae, and Ocea, and one brother, Keelan.
Neco Shay Williams, also known as "The Pride of Cefn Mawr," from Wrexham, Wales, was born on April 13, 2001.
Williams is a professional Welsh soccer player who plays for Premier League club Nottingham Forest and the Wales national team as a full-back.
Williams started his soccer career with the Liverpool Academy at the age of six. In time, he improved his gameplay and started to represent the U18, U19, and U23 teams.
Additionally, Neco made his debut for the senior side as a starter in a 5-5 penalty shoot-out win over Arsenal in the EFL Cup on October 30, 2019.
He was also included in the 2019 FIFA Club World Cup squad of Liverpool, which they won. Despite being on the substitute list, he was not substituted until the final whistle.
Neco Williams Siblings
Neco Williams' siblings were as enthusiastic as him. Since his childhood, the player's passion and ambition have been soccer.
Neco's elder sister Taya Williams is 23 years old and is pursuing a career in law.
Two of his younger siblings, Keelan and Ocea, are also passionate about playing soccer.
Neco's younger brother, Keelan Williams, is also a professional Welsh soccer player. Like Neco, Keelan joined the academy at Liverpool at the age of six and made progress with the Reds.
After leaving the Reds, he joined the Burnley Under-18s and became captain.
Keelan was the one who got featured in BBC Match of the Day Extra's Wonderkids challenge.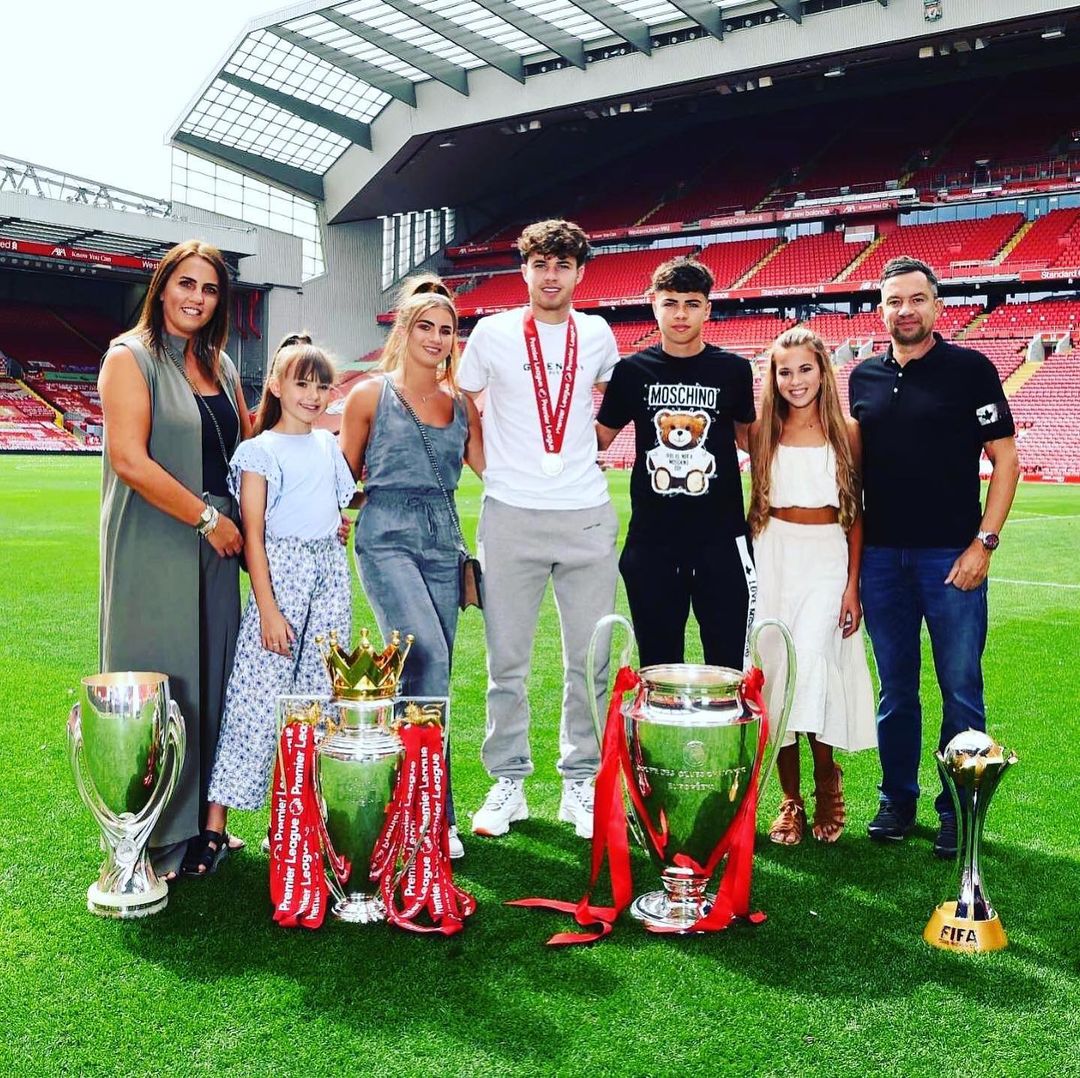 Ocea Williams is the youngest Williams sibling. She is 13 years old and plays as a defender for the Cefn Albion U12 team.
In 2019, she broke her leg. However, upon her return, she picked up several Player of the Match awards.
Neco's other younger sister, Sarae Williams, is into dance as she and her elder sister experienced childhood in their mother's dance organization.
Not long ago, the three sisters and his mom competed in various dance competitions across the country.
Neco Williams' Parents
Neco Williams was born to his parents, Lee Williams and Emma Williams (nee. Jones), as the first son and the second child.
Both of his parents used to play soccer growing up, and his mother used to play in the right-back position.
Lee has been a Manchester United fan since he was young and wanted Neco to play for Manchester United, but he never pressurized him.
When Neco was eight, he got offers from United and Liverpool and chose to play for the latter.
William's father works as a manager for Neco and his younger brother, Keelan. His mother runs the family business 'Dance Zone Academy.'
It was founded in 1997, and the academy encourages children who are interested in dancing.
Neco Williams' Injury
Throughout his soccer career, he has sustained several injuries. In 2017, he suffered a back injury, which led him to miss most of the 2017-18 season.
Similarly, in the 2018-19 season, he suffered from a hip injury, ruling him out for 16 days.
In the 2020-21 season, the professional soccer player sustained an ankle injury and missed 2 days.
Besides, he missed several game days due to illness and fitness issues.