The tragic loss of Neil Magny's brother has been one of the most profound challenges the UFC welterweight contender has ever faced.
Although it has been 5 years since his older brother passed away, the fighter still mourns the loss of his brother.
In the midst of his demanding career, Magny has managed to honor his brother's memory while continuing to excel in the octagon.
Neil Magny is an American professional mixed martial artist who currently competes in the UFC's Welterweight division.
He is well known for his involvement in The Ultimate Fighter: Team Carwin vs. Team Nelson.
Magny began his professional MMA career in 2010. Despite making his debut for the C3 Fights promotion, Magny subsequently earned a place in the Ultimate Fighter house.
Eventually, he made his UFC debut on February 23, 2013, at UFC 157 against Jon Manley.
Moreover, Magny continues to make a significant impact in the world of MMA with his impressive performances and holds the record for most wins in UFC Welterweight history.
As of August 15, 2023, he is ranked number 11 in the UFC welterweight rankings and holds a record of 28-11-0.
Neil Magny Brother Was Murdered In 2017
Neil Magny grew up with his older brother in a supportive environment. The two siblings shared a strong bond and pursued their individual dreams with unwavering determination.
In October 2017, the Magny family's world was shattered when news of Neil's brother's tragic death reached them.
Moreover, his brother's identity and the circumstances of his passing have not been revealed until today.
Albeit the loss of his beloved brother haunted him, the UFC fighter didn't allow the grief to hamper his professional life.
Magny never said a word about it until after the UFC 219 fight in December 2017.
After the fight, Magny revealed in the media room that he'd been dealing with the tragedy of his brother's departure.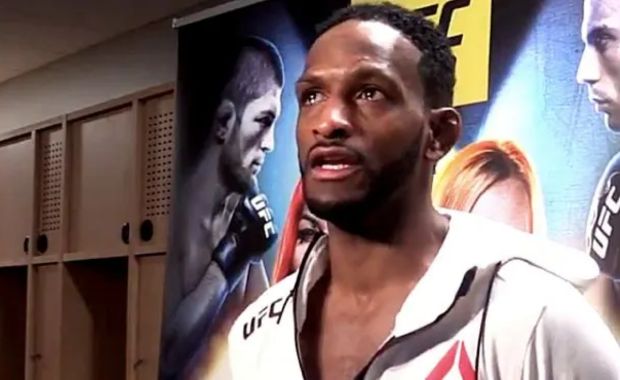 As he navigated his professional career and personal life, he faced the immense challenge of coming to terms with the devastating loss.
He fought despite the struggles and earned the biggest win of his career till that point.
Magny further revealed that he had been trying to manage his emotions and wanted to set an example for his family.
In the face of such heartbreak, Magny made a conscious choice to turn his grief into strength.
Magny's dedication to his sport became a way to honor his brother's memory, showcasing his resilience and determination to overcome adversity.
Neil Magny Parents
The UFC star was born in New York on August 3, 1987. He is of mixed descent, a blend of Haitian and Dominican heritage.
Although many fans are aware of his ethnicity, Magny has chosen to keep the identity of his parents private.
Nicknamed "The Haitian Sensation," the fighter rarely shares any pictures of them on his social media handle.
Neil Magny Wife And Kids
The 36-year-old MMA fighter is happily married to his wife, Emily Magny, and shares two sons with her.
Neil and Emily tied the knot on July 12, 2018, after dating for a few years. Reportedly, they were set up by Emily's sister, who was married to one of Magny's training partners.
The couple was blessed with their first son, Liam Jacques Magny, in 2020. Similarly, in May 2020, Neil and Emily welcomed their second son, Dominic Louis Magny.
Even though Magny doesn't share much about his family life, the loving father of two has shared a few photos of his kids and his wife on social media.