While keeping it in the family, Will continues the legacy of athletic excellence, proving that sports is in their blood. Are Will Levis's sisters a part of it?
QB Will played with Kentucky Wildcats for his collegiate career.
Nevertheless, despite high hopes and predictions that former Kentucky quarterback Levis would be selected within the top few picks, the big-armed talent has unexpectedly fallen out of the top ten.
As the first few picks of the NFL Draft unfolded, notable QBs Bryce Young, CJ Stroud, and Anthony Richardson were all selected within the top five.
However, former Kentucky star quarterback Will has yet to hear his name called and remains patiently waiting in the green room.
About The Sisters
Will was always passionate about sports and grew up with his three sisters, Kelly, Jillian, and Claire.
His three sisters are also part of the sports legacy and are mainly inclined toward Lacrosse.
Will is the eldest sibling and adores his three younger sisters. Kelly is one of his siblings, but the biological order of their birth is unavailable.
Kelly is thriving to be an Instagram model and often keeps her fan updated regarding it.
Among these, Jillian is the only one into sports, plays Lacrosse for Central Connecticut State University, and will finish his collegiate years by 2024.
Claire is the youngest and is already involved in sports, but we are unsure about the exact game, and her Snapchat Id is clevis118.
His sisters support him utterly and visit his football matches to give him that family support.
Will Levis Sister | Sporty Family
Will Levis was born to his sports-passionate parents, Mike and Beth, on June 27, 1999, in Newton, Massachusetts.
Levis has a football background, as his father, Mike, played as a tight end at Denison University, an NCAA Division III school in Ohio, as reported by Sportskeeda.
While his mother, Beth Kelley, played All-American soccer at Yale and was inducted into the Connecticut Girl's Soccer Association Hall of Fame.
His maternal grandmother is into sports and was an All-American football player at Cornell University and later coached in several colleges.
The Levis family has been in athletics for eight decades, and it all goes back to his great-grandfather, an All-American football player and coach.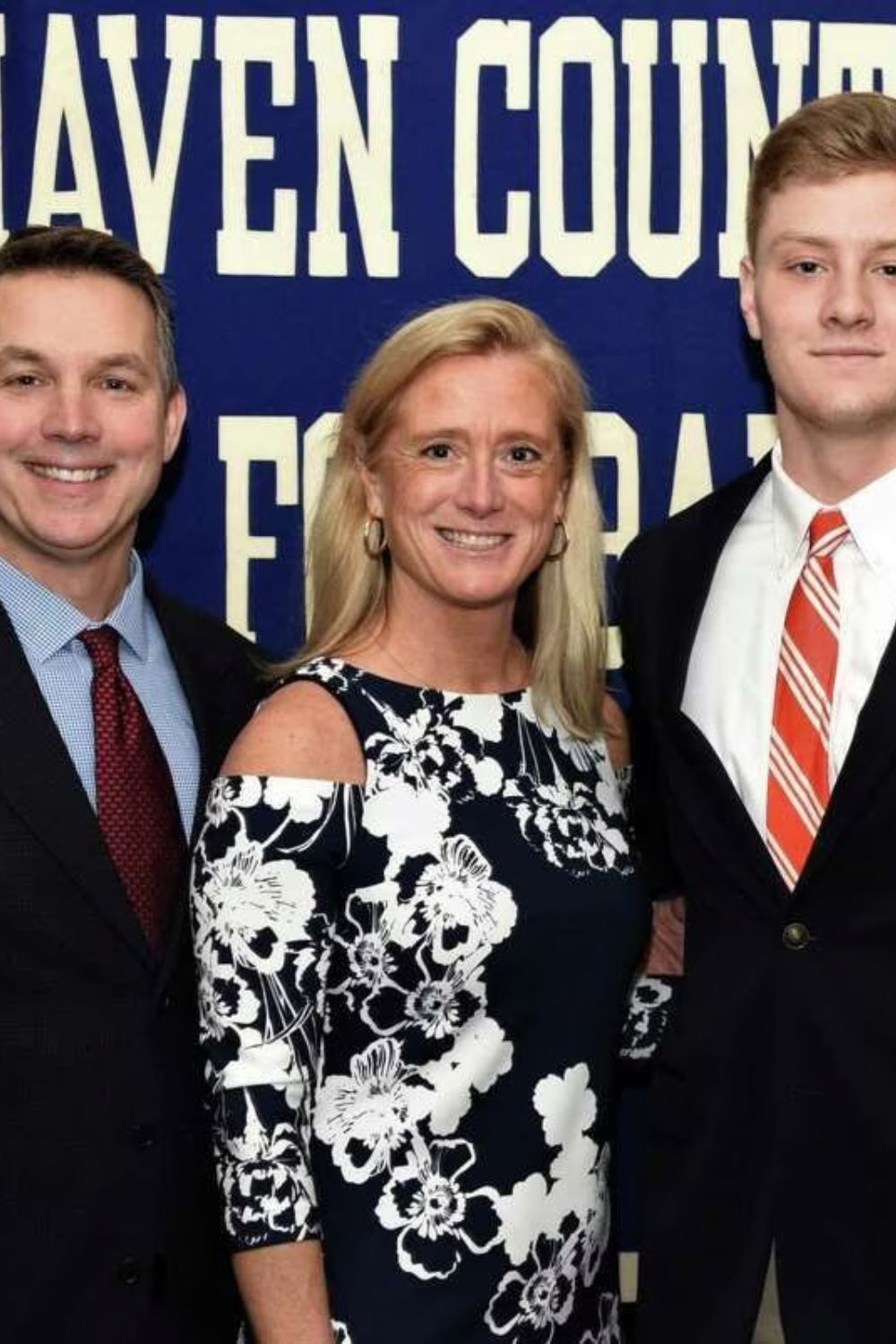 At Cornell University, Alva won National Championship in 1939; as a post-career, they became the head football coach at Colgate University, Hobart College, and Brown University.
Will tattooed his grandfather's saying on his right bicep from the second book of Chronicles, verse seven.
It said, "But as for you, be strong and do not give up, for your work will be rewarded."
This indicates he has always been part of sports, even before birth, and his three sisters have no association with sports.
Will is dating the love of his life, Gia Duddy; she is an Instagram influencer, and the couple has been dating for more than two years.
Gia uploads pictures with Will as they keep going on short getaways, and his girlfriend visits him for his matches.