A German-Finnish professional racing driver Nico Rosberg married his wife, Vivian Sibold Rosberg, after dating for over fourteen years.
In 2014, Nico and Vivian tied the knot in a wedding ceremony held in Monaco. The couple had known each other since their childhood when they first met through their parents, who were friends.
However, it was in 2003 when they reconnected, and their friendship developed into a romantic relationship.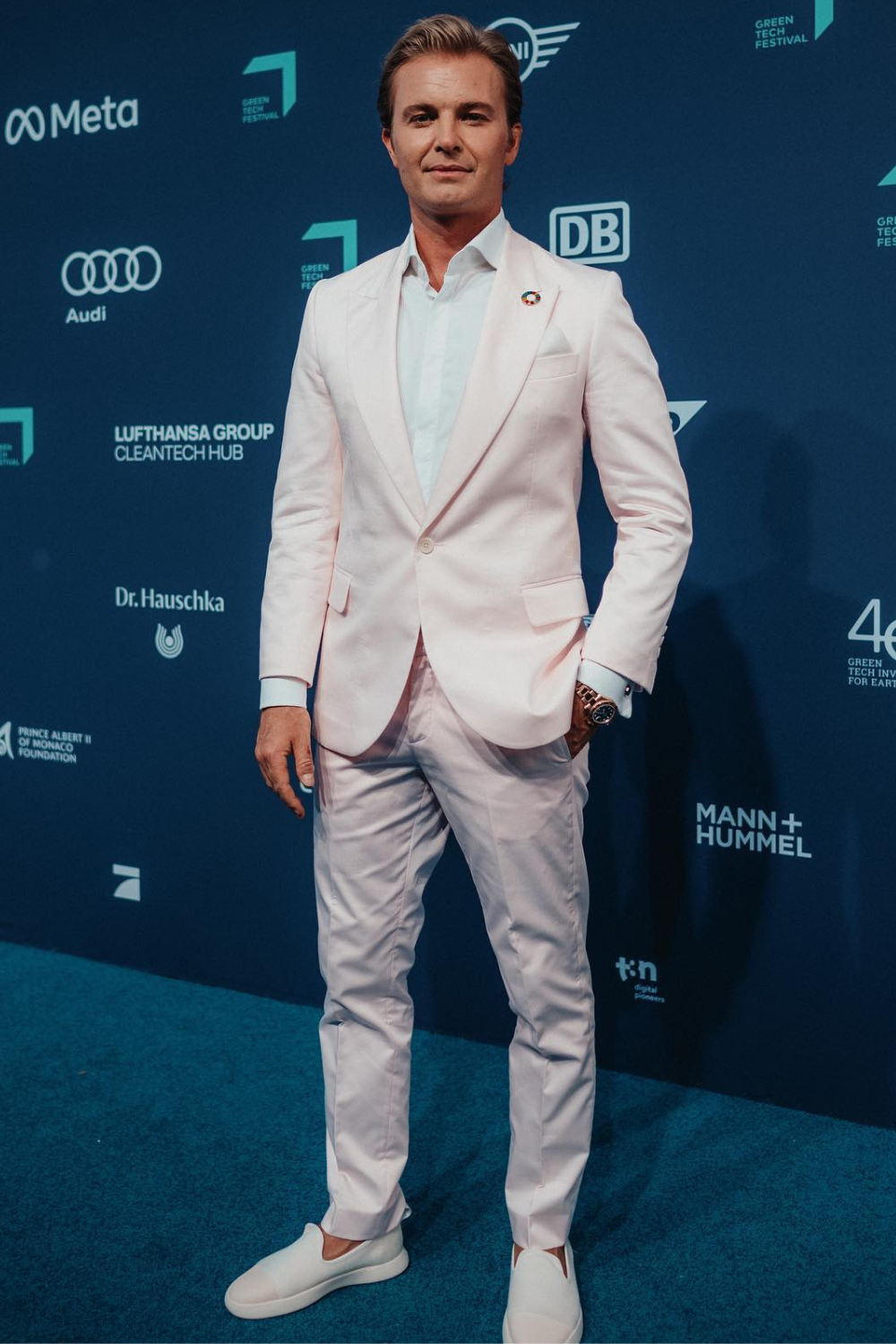 Nico Rosberg, a former Formula One race car driver, is recognized as one of the top athletes to have graced this sport.
Nico made his debut in the Formula One world in 2006 with the Williams team, the same team his father, Keke Rosberg, won a World Championship in 1982.
Although Nico showed promising skills early in his career, he did not secure many titles.
However, his career took a significant turn when he joined the newly reformed Mercedes team in 2010.
During his successful tenure with Mercedes, Nico achieved remarkable milestones, including 23 Grand Prix victories and 30 pole positions.
Nico Rosberg Wife
Nico Rosberg, the former Formula 1 World Champion, has been happily married to his wife, Vivian Sibold, since July 11, 2014.
The couple's relationship dates back to 2003. However, they knew each other since their childhood, as their mothers worked together in the fashion industry.
Nico Rosberg's wife, Vivian Sibold, was born in Germany on May 15, 1985.
She is a renowned figure in the business and entrepreneurship industry. Alongside her career as an entrepreneur, she is also a talented interior designer.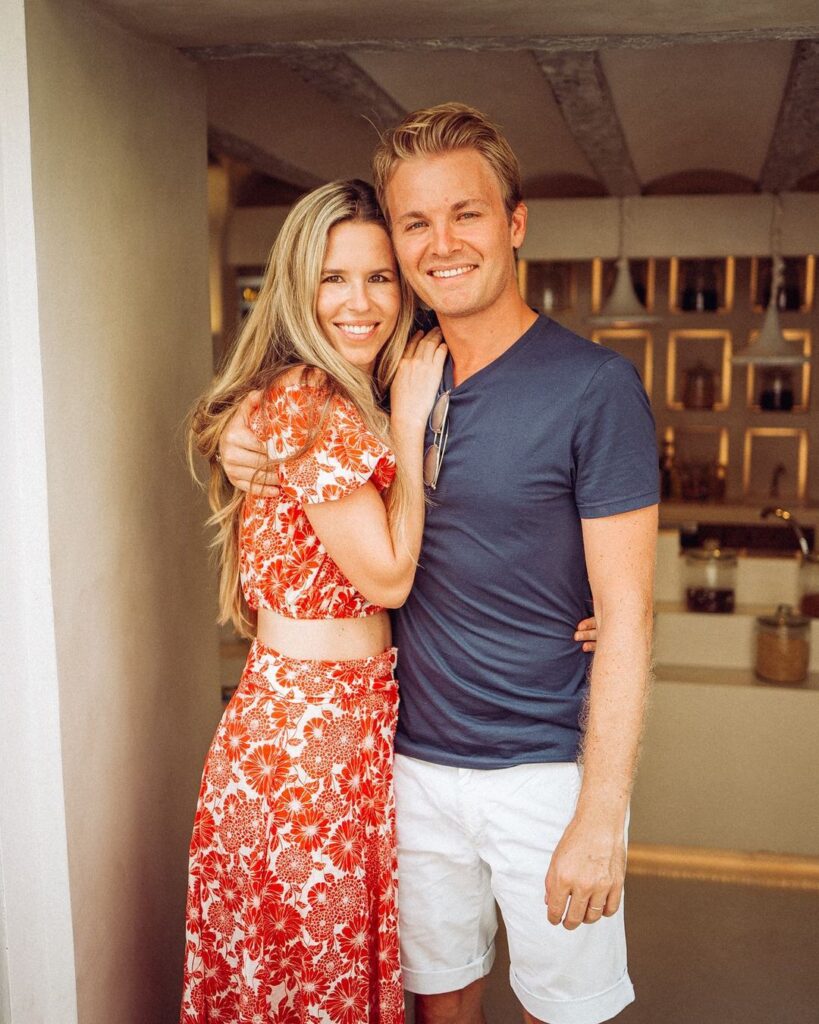 Sibold has worked on various real estate projects, showcasing her talent and expertise.
Additionally, she had the opportunity to work in Kuala Lumpur, Malaysia, where she specialized in designing luxurious penthouses.
Her work received high praise and recognition in the industry.
Before her career as an entrepreneur, she received her primary education at a private college in Germany.
With a passion for interior design, she pursued her higher education in the field and graduated from the renowned Istituto Europeo di Design in Milan.
Vivian Owns A Ice Cream Shop
Vivian is a multi-talented entrepreneur who has ventured into interior designing, real estate, and the ice cream business.
She has opened a small ice cream shop called Vivi's Creamery, gaining a considerable following of 40k followers on Instagram Instagram account.
Vivian is frequently seen visiting her shop with her family, including her daughters and husband.
Nico And Vivian Are Proud Parents Of Two Kids
Nico Rosberg and his wife, Vivian Rosberg, are proud parents to two beautiful children. Their first child, a daughter named Alaia Rosberg, was born on August 30, 2015.
The couple expanded their family further when they welcomed their second daughter, Naila Rosberg, on September 13, 2017.
While celebrity parents occasionally share glimpses of their children on social media, and in those shared pictures, they mostly cover the face of their kids.
They try to maintain their daughters' anonymity and protect them from the public eye. Therefore, the couple often uses emojis or blurs out their faces in the photos they share online.