Nicolás Jarry wife, Laura Urruti, is an adventurous soul and has been a wanderlust throughout her youth.
Laura Urruti is recognized as the wife of the renowned tennis player Nicolás Jarry.
In 2018, she took to her Instagram handle to officially announce their relationship, marking a significant turning point in her life.
Interestingly, December 23 holds a special significance for Laura, as it marks the day they started dating and the day they eventually tied the knot, albeit in different years.
Before their marriage, the couple enjoyed memorable moments together, often engaging in hiking and tennis activities.
Nicolás Jarry, the talented Chilean tennis player, has had a notable career in the ATP circuit.
He has reached four ATP singles finals, finishing as the runner-up at the Brasil Open in 2018 and winning titles at the Swedish Open and the Chile Open in 2019 and 2023, respectively.
He also won his first ATP doubles title at the Ecuador Open Quito in 2018, partnering with Hans Podlipnik-Castillo.
Jarry has played against Bulgarian tennis professionals like Grigor Dimitrov, highlighting his success and talent.
Nicolás Jarry Wife Laura Urruti Is A Proud Mom
Nicolas Jarry, born on 19 July 1995, grew up with her two siblings, one brother named Kyle and a sister named Juanita Urruticoechea.
Laura loved her father and has uploaded several posts about him on her Instagram handle, but sadly the name is unavailable.
Likewise, the information about her mother is also unavailable from the sources.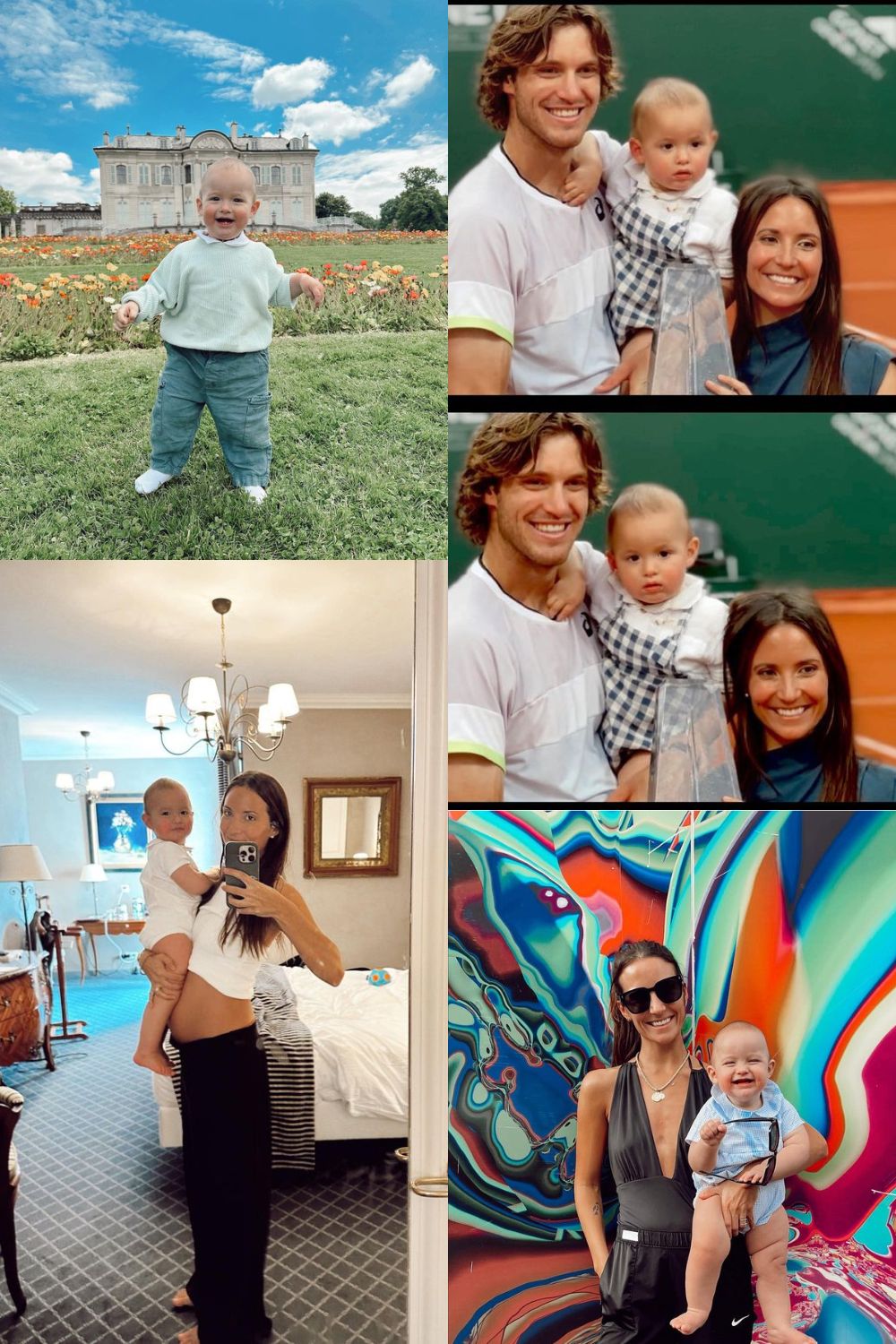 Moreover, Laura is incredibly close to her dog Zaru, who looks like a Greenland dog and has had his own Instagram handle since 2018.
After tying the wedding knot with Nicolas Jarry on 23 Dec. 2020, Laura expanded her family and later announced her pregnancy on 24 Jan. 2022.
Following this, on an Instagram post of 25 March 2022, the couple announced the arrival of their firstborn named Juan.
2023 has been a promising year for the couple as they announced the news of their second born on 22 May 2023.
Laura & Nicolas Baby Boy At The 2023 Halle Open
In the 2023 Halle Open quarterfinals, Nicolas Jarry faced Alexander Zverev and unfortunately lost the match in straight sets, with a score of 7-5, 6-3.
Despite the competitors like Zverev, Jarry had the special support of his wife, Laura, and their son, Juan, who was present in the crowd.
Moreover, a heartwarming moment was captured on camera during the match, where Juan appeared serious but eventually chuckled when Laura playfully tried to put sunglasses on his face.
Nicolas Jarry's family has been a constant source of support during his tennis travels.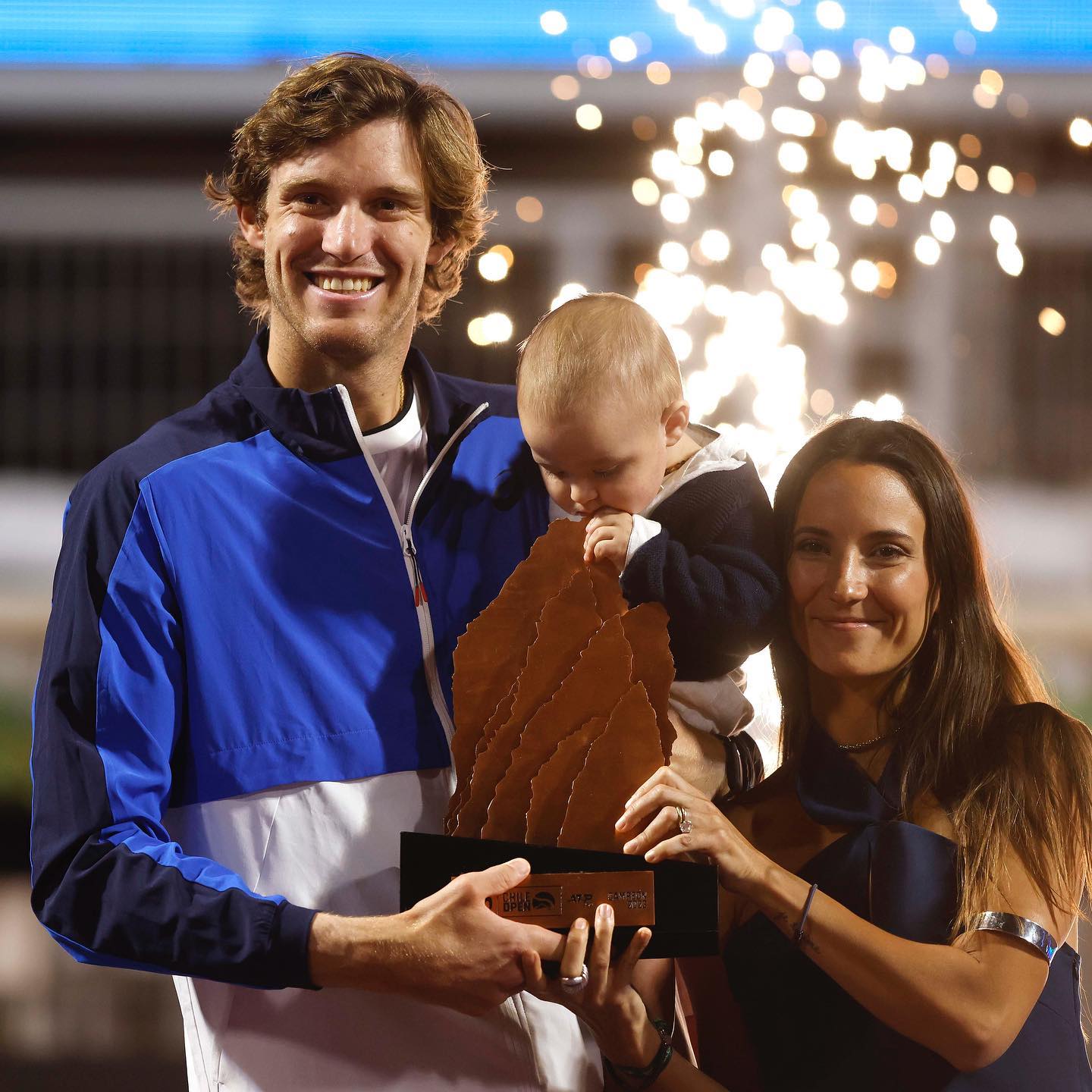 Juan joined him on the court to celebrate his second career title at the 2023 Santiago Open in Chile earlier in March.
During the speech, Juan stole the spotlight from his father as he attempted to grab the microphone and even put it in his mouth while Jarry expressed the significance of his victory.
The incident sparked laughter from everyone present, including Jarry and the interviewer.