Paolo Banchero is the eldest of three children born to Mario and Rhonda. He has a sister, Mia, and a brother, Lio.
Raised in an athletic family, all of the Banchero siblings are into sports.
Paolo's sister plays collegiate soccer, and his brother plays high school football.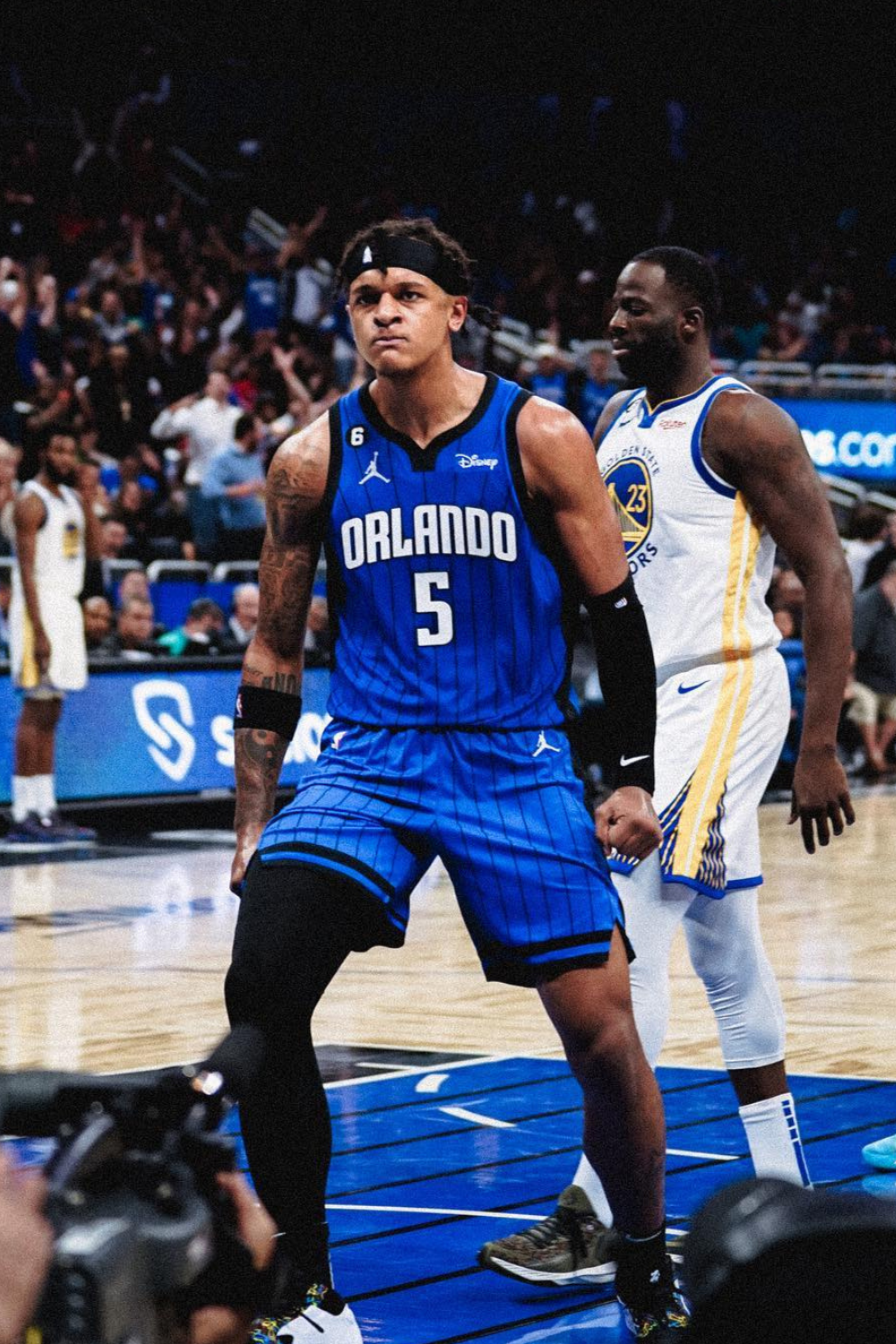 Paolo Napoleon James Banchero, born November 12, 2022, is an American professional basketball player for the Orlando Magic of the NBA.
As a child, he played basketball and football and also participated in track. He attended O'Dea High School and led his team to the Class 3A state championship.
The Washington Gatorade Player of the Year committed to playing for Duke Blue Devils as a five-star recruit.
After playing a season for Duke, he declared for the 2022 NBA Draft and was selected as the first overall pick by the Magic.
In his first season, he was named the NBA Rookie of the Year and earned NBA All-Rookie Team honors.
Besides, he has also played for the national team and was included in the squad for the 2023 U.S. national team at the 2023 FIBA Basketball World Cup.
Paolo Banchero Brother Lio And Sister Mia
Paolo Banchero was born into an athletic family of Mario and Rhonda Banchero as their eldest child.
He has a younger sister named Mia Banchero and a younger brother, Lio Banchero.
Paolo's younger sister, Mia, plays soccer at Queens University after officially committing in April 2022.
Before this, she played soccer as a forward at Holy Names Academy.
Similarly, Paolo's younger brother Lio currently attends O'Dea High School and is a member of the varsity football team.
Moreover, he also plays football for the Benson Bruins in Washington.
Parents And Family Tree
Paolo's father, Mario, and mother, Rhonda, met each other at the University of Washington and started dating in the 1990s.
After dating for almost a decade, the pair tied the knot on July 31, 1999.
Mario was a collegiate football player for Washington. He completed high school at O'Dea High School and obtained his bachelor's degree from the University of Washington.
Mario also served as a vice president at the City of Seattle Southeast District Council and president of the Genesee Merchants Association.
At present, he is associated with the meat processing and butcher shop business Monda and Sons.
Similarly, his mother, Rhonda, is a former basketball player and played college basketball for the Huskies.
Following her collegiate career (1991-1995), she played professionally as the third-round pick of the WNBA Draft.
Later, she started coaching girls at Holy Names Academy in Seattle.
Moreover, Paolo's uncle is also a former college athlete.
Similarly, his cousin, Chris Banchero, is a professional basketball player for Meralco Bolts of the Philippine Basketball Association.