Popularly known through his nickname Peja, Predrag Stojaković is one of the greatest former European basketball players ever. With nearly two decades of playing career in the NBA, he was widely known to bag multiple titles and records under his name.
Peja is a renowned director of personnel development of the Sacramento Kings of the National Basketball Association (NBA). Before it, he used to be a professional basketball executive and the general assistant manager.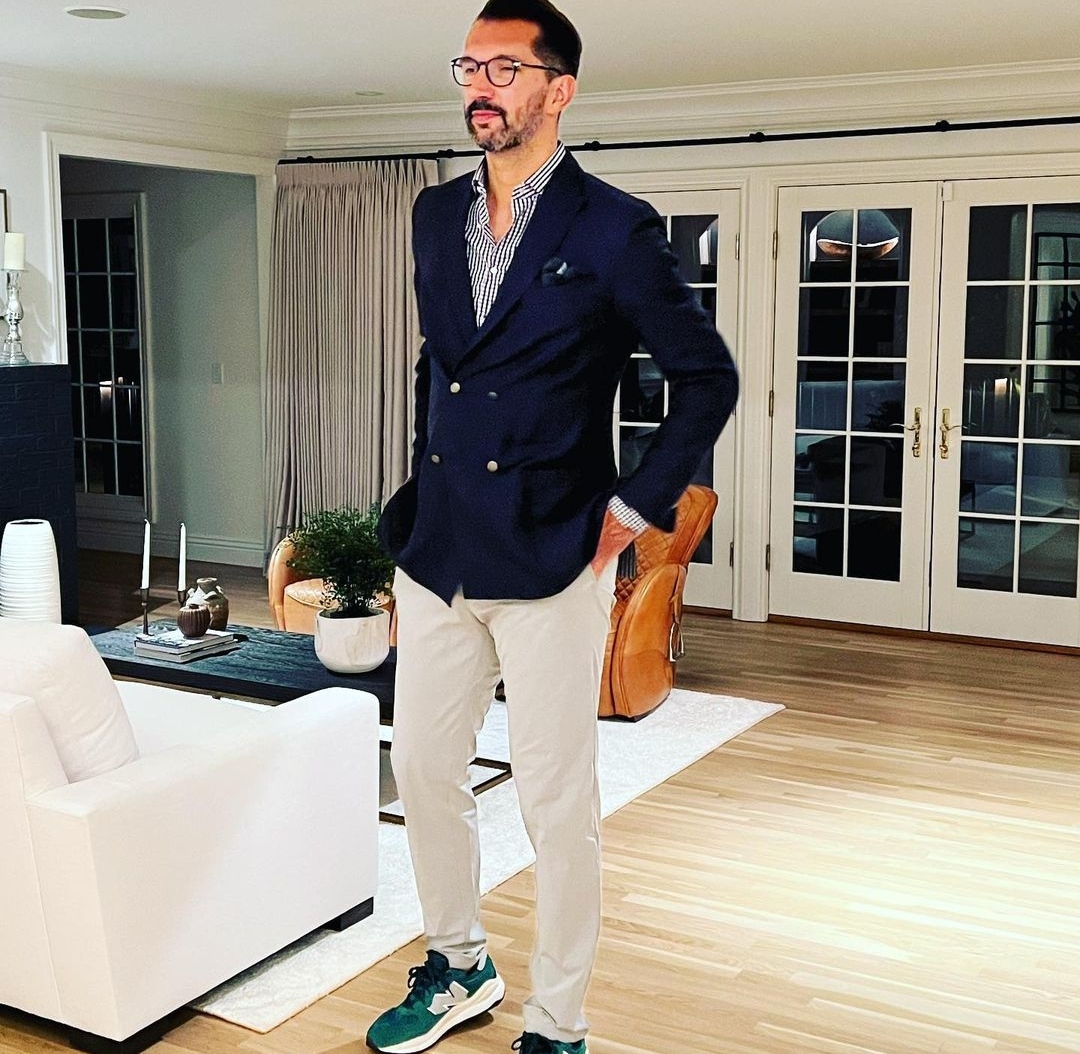 In this article, we will talk about the craze of popular Peja Stojaković, his records, and his career journey in detail. Let us get through some quick dose of his facts before it.
Quick Facts
Full Name
Predrag Stojaković
Date of Birth
June 9, 1977
Birth Place
Slavonska Požega, SR Croatia, SFR Yugoslavia
Nick Name
Peja
Religion
Unknown
Nationality
Greek / Serbian
Ethnicity
Serb
Zodiac Sign
Gemini
Age
46 years old
Height
6 feet 10 inches (2.08 meters)
Weight
229 lb (104 kg)
Hair Color
Black
Eye Color
Dark Brown
Build
Athletic
Father's Name
Miodrag Stojaković
Mother's Name
Branka Stojaković
Siblings
A brother, Nenad Stojaković
Education
Not Available
Marital Status
Married
Wife
Aleka Kamila (m. 2006)
Kids
A son named Andrej Stojakovic and a daughter Mila Stojakovic
Profession
Former basketball player
The current director of player personnel
Position
Small forward
NBA Draft
1996 / Round: 1 / Pick: 14th overall
Affiliations

Crvena Zvezda
PAOK
Sacramento Kings
Indiana Pacers
New Orleans Hornets
Toronto Raptors
Dallas Mavericks

Active Years
1992–2011
Net Worth
$45 million
Social Media
Instagram, Twitter
Merch
Lego
Last Update
November, 2023
Body Measurements
Peja Stojaković has an athletically built slim body with a toned physical appearance. Well, he stands at the height of 6 feet 10 inches (2.08 meters) while weighing 229 lb (104 kg).
As for his physical appearance, Peja has a fair skin tone with jet black hair and a light presence of a beard.
Peja Stojaković | Early Life
Peja (fully named Predrag Stojaković) was born on June 9, 1977, under Gemini's star sign. He was born to his parents Miodrag and Branka Stojaković, in Požega, SR Croatia, SFR Yugoslavia.
He is not the family's only child and has a brother named Nenad Stojaković. Together with his sibling, Peja grew up in the Papuk mountain region.
However, their family later shifted to live in Belgrade when the Yugoslav wars started. July the age of 16 in 1993, Peja and his family moved to Thessaloniki, Greece.
Back then, his father fought in the army of the Republic of Serbian Krajina. Until the year 1995, Mr. Miodrag stayed in the homeland fighting against the Croatian Army.
During Peja's tenure in Greece, he became fluent in Greek.
Peja Stojaković | Career
Peja commenced his career initially through club team gameplay. At first, at the age of fifteen, he had joined the Crvena Zvezda, also known as Red Star Belgrade.
He devoted two senior-level seasons to the team and won an FR Yugoslav national championship during his tenure. Later, when he moved to Greece at sixteen, Peja joined the Greek League club PAOK Thessaloniki.
Here, he spent four years with the team and bagged the 1994–95 Greek Cup tournament.
Sacramento Kings
The Sacramento Kings had drafted Peja during the 1996 NBA Draft. They took him in the first round as the 14th overall pick. However, he did not start playing for the team until 1998.
Peja still bagged the 2001 Most Improved Player Award with two seasons on the bench.
Indiana Pacers and New Orleans/Oklahoma City Hornets
After eight years with the Kings, Peja was traded to the Indiana Pacers in 2006. However, he only played a season with them and was again traded to the New Orleans/Oklahoma City Hornets.
He spent four seasons with the team, and with each year, he formed new records with them.
Toronto Raptors and Dallas Mavericks
In November 2010, Peja joined the Toronto Raptors and only stayed with them for two months before moving to the Dallas Mavericks.
He played a whole year with Dallas before finally standing up for his retirement.
National Team
Peja's initial national appearance was alongside the FR Yugoslavia national basketball team. With them, he bagged the bronze in the 1999 FIBA EuroBasket.
Following it, he again partook in the 2001 FIBA EuroBasket, where he bagged the gold under his name. The same year, he stood as the MVP of the event, and the following year, Peja became a member of the FIBA World Championship All-Tournament Team.
Peja Stojaković | Retirement and Post Playing Career
On December 19, 2011, Predrag Stojaković officially announced his retirement after a fine career. His career came to an end due to the ongoing back and neck problems that often hindered his gameplay.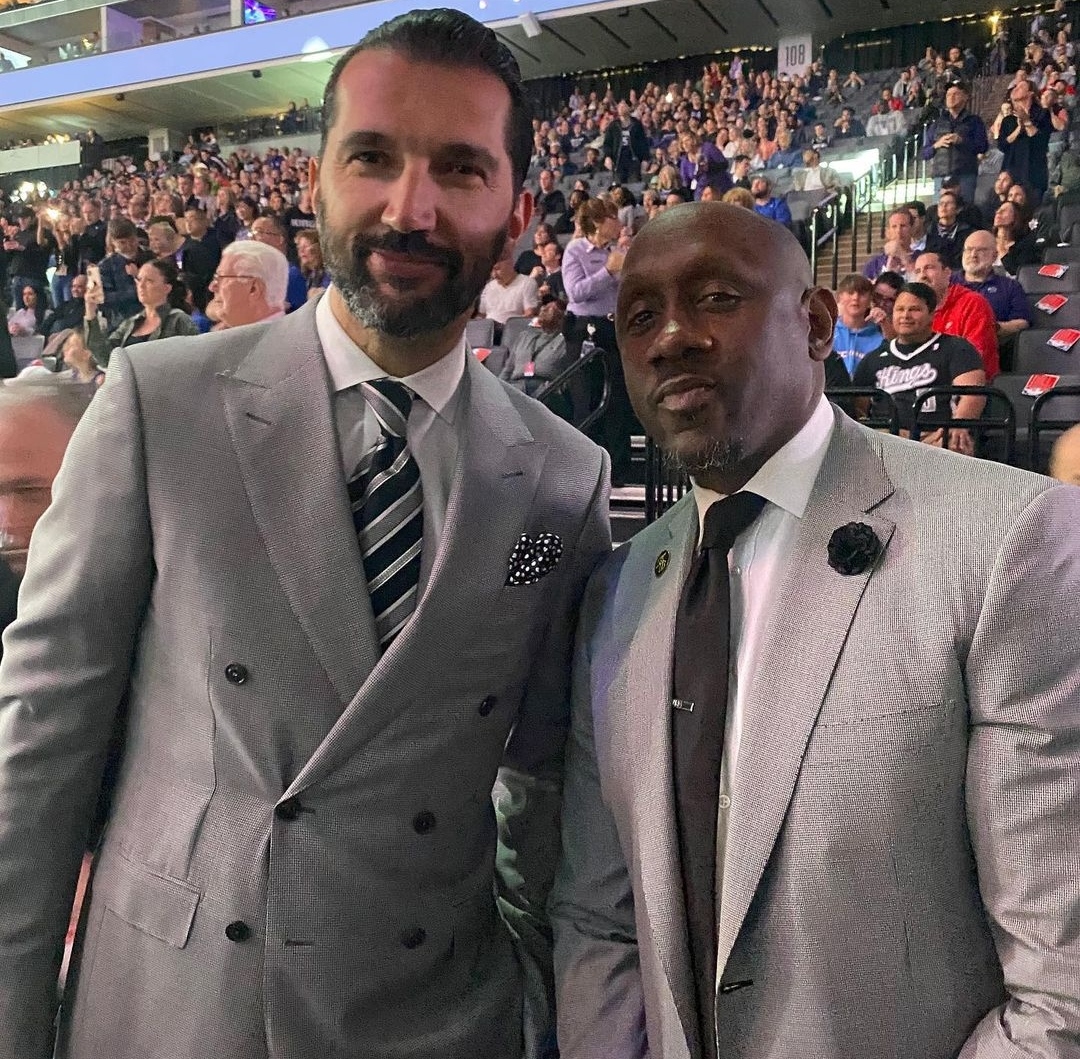 "When you start competing against your body more than you're preparing for the actual game, it's a wake-up call." – Predrag Stojaković.
Over three years later after his retirement, Peja became the appointed director of player personnel and development for the Sacramento Kings.
Later, in 2018, he became the General Assistant Manager for the Stockton Kings, the Kings' NBA Development League affiliate. By 2020, the team announced that Peja had already stepped down.
Injuries
Peja has undergone several injuries throughout his career, and among them, the back injury has hindered him the most. In the 2006-07 season, he stood with an injury and missed thirteen games.
Not to mention, the same injury also became one of the sole reasons that the Hornets traded him up to the Raptors. Within his two months tenure at the Raptors, Peja missed out on 26 total games due to his injury.
Peja Stojaković | Awards and Achievements
NBA champion (2011)
3× NBA All-Star (2002–2004)
All-NBA Second Team (2004)
2× NBA Three-Point Contest champion (2002 and 2003)
FIBA EuroBasket MVP (2001)
FIBA EuroLeague Top Scorer (1998)
Greek Cup winner (1995)
Greek League MVP (1998)
2× Greek All-Star Game MVP (1996 II, 1997)
2× Mister Europa Player of the Year (2001 and 2002)
FIBA World Cup (2002 in Indianapolis – gold)
FIBA EuroBasket (bronze and gold)
Eurostar Player of the Year (2001)
FR Yugoslavian League Most Valuable Young Player (1993)
Peja Stojaković | Net Worth
According to the sources, Peja has a net worth of $45 million and has approximately $97,956,720 in career earnings.
Likewise, he has had several brand endorsement deals with big companies like Reebok. Moreover, he also partnered with IOCC to assist Peja Stojakovic Children's Foundation. Here, they together helped over $1 million.
Follow about Mike Scott: Family, NBA, Net Worth
Peja Stojaković | Personal Life
At the moment, Peja is a married man with two beautiful children. He is married to his longtime lover, Aleka Kamila.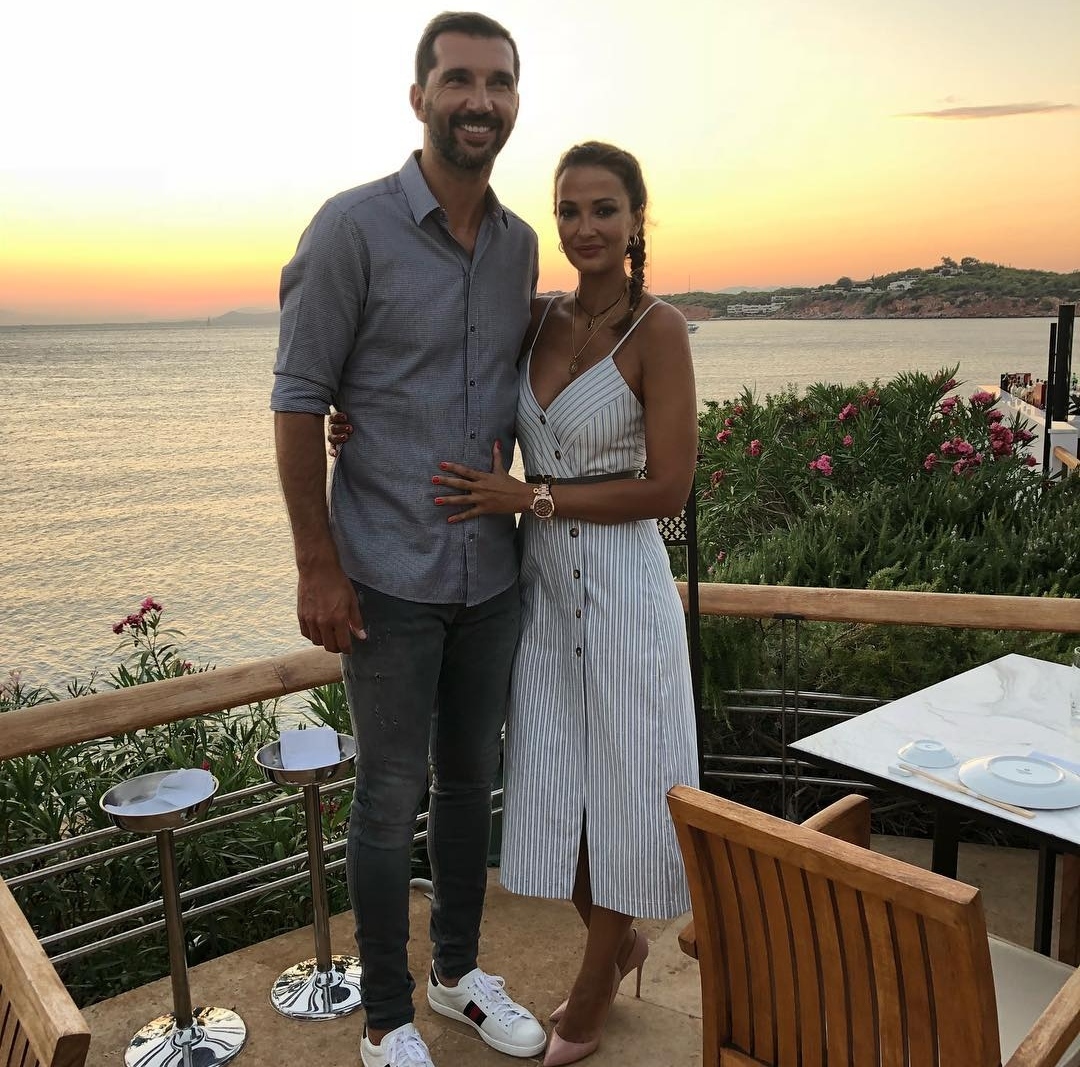 Talking about his wife, Aleka is an actress and television personality. Among many of her works, she is best known for her role in the Greek film Na I efkairia and Ola Paisoun in 2014.
Additionally, Aleka was born in Greece, where the duo met each other. Not to mention, she has been on several Greek magazine covers.
After years of dating, the duo married in 2006. Together, they have two children; a son named Andrej Stojakovic and a daughter Mila Stojakovic. Currently, they now live in Glyfada, Greece.
Son, Andrej Stojakovic
Like father, like son! Andrej Stojakovic, Peja's son, is also a current collegiate basketball player. He accomplished his high school studies at Jesuit High School near Sacramento, California.
As he started playing for their team, he ended his season with an average of 25.3 points and 9.3 rebounds per game. Today, Andrej holds twenty college offers with multiple top basketball offers.
Some of the offers include UCLA, Kentucky, Kansas, Florida, UConn, Indiana, Louisville, Stanford, Texas, Oregon, USC, Tennessee, Washington State, and many more.
Today, Andrej stands as the No.8 player in California. Likewise, he is ranked No. 17 small forward in the class of 2023.
Social Media
Follow his social media sites if you are interested in checking Predrag Stojaković's posts and uploads.
He is on Instagram as Predrag Stojaković (@pedjastojakovic) with 43.2k followers. Similarly, he is on Twitter as Predrag Stojaković (@PejaStojakovic) with 1.6k followers.
Peja Stojaković | FAQs
What is Predrag Stojaković's career statistic like?
Predrag Stojaković is the first player in NBA history to start a game off by scoring 20 consecutive points. He has played 804 games in the regular season while saving 665 of them.
He has had a field goal percentage of .450 and a three-point percentage of .401. Likewise, he has an average of 4.7 rebounds, 1.8 assists, .9 steals, and 17.0 points.
As for the playoff season, Peja has played 95 games while saving 63 of them.
He has had a field goal percentage of .418 and a three-point percentage of .376. Likewise, he has an average of 4.9 rebounds, 1.0 assists, .8 steals, and 14.4 points.
Which jersey number does Peja Stojaković wear?
Well, Peja Stojaković wears jersey number 16 for the Dallas Mavericks.