Elisha Archibald Manning III, better known as Archie Manning, is a former American football quarterback who played for 13 seasons, mainly with the New Orleans Saints of the National Football League (NFL). He is the father of NFL legend Peyton Manning.
His two out of three sons also played in the NFL, proving that the apple never falls far from the tree.
Peyton Manning, aka "The Sherriff," and Eli Manning, aka "Easy," Archie's sons, both played in the NFL as a quarterback succeeding their father and creating their own legacy.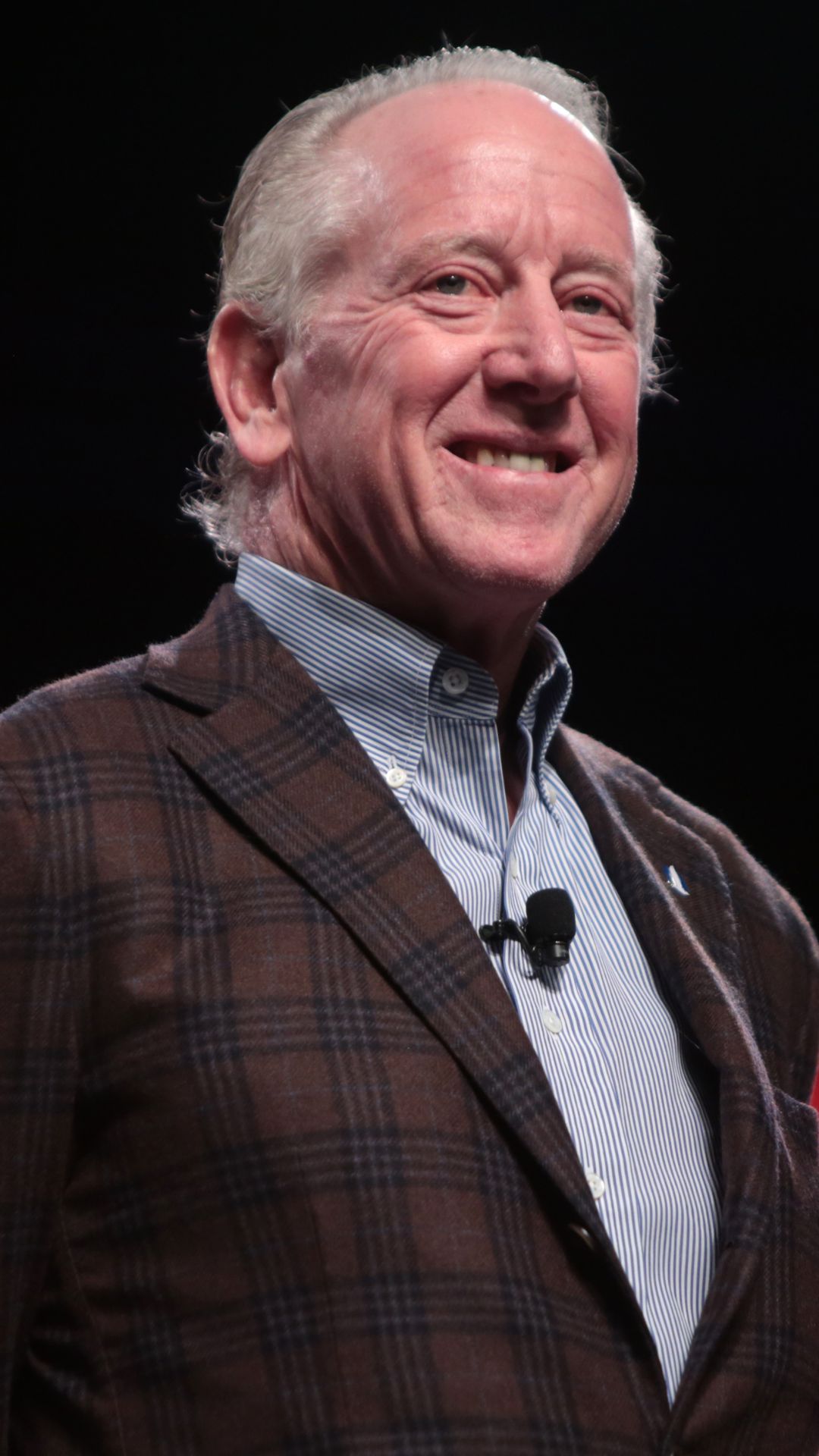 Archie's other son Cooper Manning also played football in school, but his career ended when he was diagnosed with spinal stenosis prior to his senior year of high school.
The College Football Hall of Fame inductee Archie played college football for the Ole Miss Rebels football team at the University of Mississippi.
Here in this article, we will talk about Archie's career, net worth, family, and many more, so stick to the end of the article.
Before we get started, here are some quick facts on the father of NFL legends.
Peyton Manning Father | Quick Fats
Birth Name
Elisha Archibald Manning III
Known Professionally
Archie Manning
Nickname
Archie
Date of Birth
May 19, 1949
Age
74 Years Old
Place of Birth
Drew, Mississippi, USA
Current Residence
New Orleans, Louisiana, United States
Weight
212 lbs./96 kg
Height
1.91 m/6 feet 3 inches/191 cm
Religion
Christianity
Gender
Male
Nationality
American
Teams

New Orleans Saints (1971–1982)
Houston Oilers (1982–1983)
Minnesota Vikings (1983–1984)

Eye Color
Blue
Hair Color
Grey
Profession
Professional American Football Quarterback
Father's Name
Elisha Archie Manning Jr.
Mother's Name
Jane Elizabeth
Position
Quarterback
NFL Draft Year
1971
NFL Draft Pick
Round 1/ Pick 2
Horoscope
Taurus
Ethnicity
White
Sibling
Pam Manning
High School
Drew High School
College
The University of Mississippi
Awards & Achievements

2× Pro Bowl (1978, 1979)
New Orleans Saints Hall of Fame
SEC Player of the Year (1969)
First-team All-American (1969)

Sexual Orientation
Straight
Marital Status
Married
Spouse
Olivia Manning (1971)
Children
Peyton Manning, Eli Manning, Cooper Manning
Active Years
1971-1984
Merch
Football Card, Signed Football, Signed Helmet
Social Media
Not Active
Last Update
May 2023
Peyton Manning Father | Early Life & Education
Archie Manning was born Elisha Archibald Manning III on May 19, 1949, in Drew, Mississippi, United States.
Born to his father, Elisha Archibald Manning Jr., and mother, Jane Elizabeth (née Nelson), Archie was heavily involved in basketball, baseball, track, and football growing up.
Unfortunately, his father "Buddy" committed suicide in the summer of 1969.
Both his father and mother supported him in every sport he played; however, given his father's work, only his mother was able to attend his games.
As a matter of fact, his mother Jane never missed his games, no matter what the sport or level.
Archie attended Drew High School.
And because he excelled in baseball in school, he was selected in the Major League Baseball draft four times.
After completing high school, Manning went to the University of Mississippi in Oxford. Even though he later pursued football professionally, he played shortstop on the Ole Miss baseball team.
Manning was inducted into the College Football Hall of Fame in 1989 and Omicron Delta Kappa in 1970.
Peyton Manning Father | Age, Height & Weight
Archie Manning is 74 years old as of 2023.
Born on May the 19th, he falls under the sun sign Taurus, known for their supreme confidence in their abilities.
Similarly, he stands 1.91 meters (6 feet 3 inches) tall and weighs around 212 lbs. (96 kg).
Given his long history of athleticism, Archie still tends to practice his pro football workout regime every single day but let's face facts, he is not as quick and active as he was in his prime.
Sure, his exercises and set timings have reduced because of his age, but he still looks more active than his peers.
Also, read About Jared Goff's Father: Jerry Goff Bio, Career & Family
Peyton Manning Father | Career
The father of NFL legends Archie Manning excelled in a bunch of sporting activities in his high school and college days.
As mentioned before, Manning played college football for the Ole Miss Rebels football team at the University of Mississippi. He was the starting quarterback for the team for three years.
In 1969, Archie threw 436 yards and three touchdowns in the first national prime-time broadcast of a college football game.
Similarly, for his stellar performance on the field, he was named Quarterback of the Quarter Century by several media outlets and publications.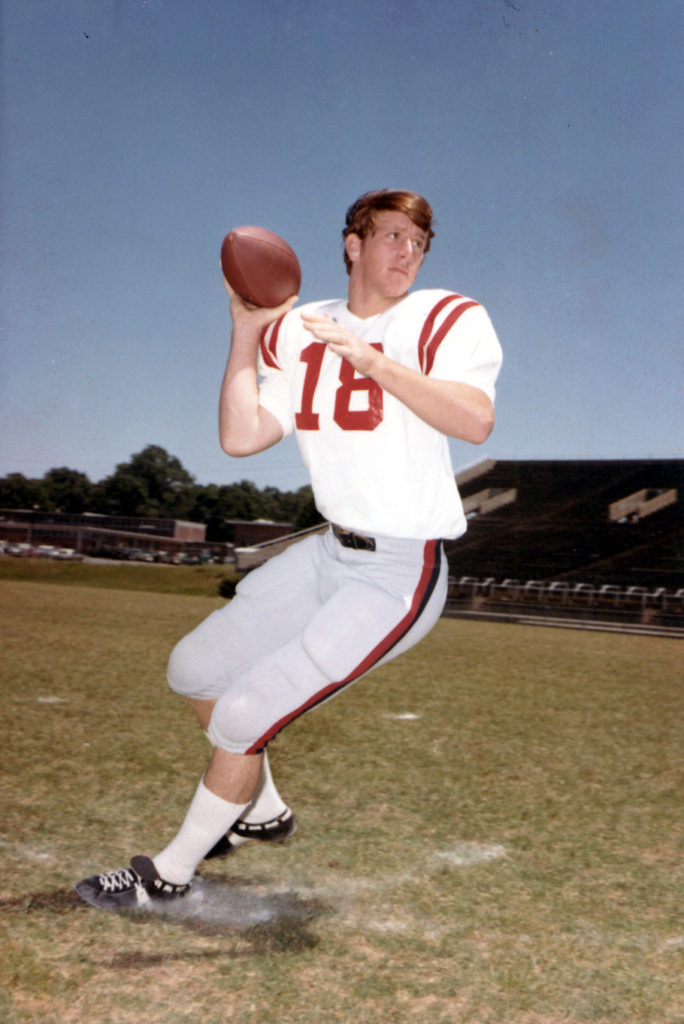 After graduation, Manning was drafted second overall pick in the first round of the 1971 NFL Draft. He played for the New Orleans Saints for ten seasons.
Archie played with the Saints from 1971 to 1982, Houston Oilers from 1982 to 1983, and Minnesota Vikings from 1983 to 1984.
Throughout his career, Manning was elected for two Pro Bowls.
Manning hung his boots in 1984 but never went too far past football. After his retirement, he served as an analyst with Saints TV and radio broadcasts.
Similarly, he has worked as a commentator for college football broadcasts for CBS Sports.
Peyton Manning Father | Social Works
Aside from the likes of football, Archie Manning has also donated his money, energy, and time to several nonprofit initiatives and fundraisers over the years.
He and his spouse Olivia Manning founded The Manning Family Fund.
The foundation aims to collect funds for the residents of Mississippi, promote the work of UMMC (University of Mississippi Medical Center) and garner support for UMMC's mission of education, health care, and research.
Similarly, he spoke at the Horseshoe's yearly fundraiser for the "Centers for Children and Families" in 2014.
Furthermore, with his visit and auction of numerous memorabilia, before his presentation, The Cleveland State Community College Foundation raised $106,800 in 2022.
About Peyton Manning
Peyton Manning, originally Peyton Williams Manning, is an American football quarterback who played in the NFL for 18 seasons.
He spent 14 seasons with the Indianapolis Colts and four with the Denver Broncos.
Peyton, aka "The Sherriff," is considered one of the greatest quarterbacks of all time.
He is the second son of Archie Manning and elder brother of the former NFL quarterback Eli Manning.
Coming from the Manning football dynasty, Peyton was drafted first overall by the Colts in the 1998 NFL Draft.
Needless to say, the legend has two Super Bowl championship rings and was named to the Pro Bowls 14 times.
Interestingly, Peyton and his younger brother Eli played against each other three times in the regular seasons throughout their professional careers.
And these playoffs were informally dubbed "The Manning Bowl. "
Similarly, the former quarterback holds numerous NFL records, including 4,000-yard passing seasons, single-season passing touchdowns, MVP awards, and first-team All-Pro selections.
Furthermore, the College Football Hall of Fame inducted Manning in 2017 and the Pro Football Hall of Fame in 2021.
Also, Read About Tom Brady Sr.: Everything on Tom Brady's Father
Peyton Manning Father | Net Worth
The former football quarterback Archie Manning has a net worth of a whopping $10 million as of May 2023.
It's a known fact that in the United States, ball players make astoundingly healthy money not just from their franchise's salaries and incentives but also from brand sponsorships and deals.
Archie signed a multi-year deal with New Orleans Saints in 1971 for an undisclosed sum.
In 1981, Archie's $600,000 salary led all NFL players.
Aside from his NFL salaries, Archie makes decent money as a sports analyst and owner of a football-themed restaurant called "Manning's" in Harrah's New Orleans.
His sons, Peyton and Eli, made far more money than Archie ever did in his career, though.
As of May 2023, Peyton Manning has a net worth of a staggering $250 million, and Eli Manning has a net worth of $160 million.
Peyton, the richest among the Mannings, earned over $18 million in peak NFL salary and, in some years, more than $40 million.
All in all, he earned $248,732,000 in NFL salaries and incentives throughout his career.
Peyton Manning Father | Marriage
Archie Manning met the love of his life, Olivia Manning, at the University of Mississippi.
After a few years of dating, the couple tied the knot in May 1971.
They subsequently had three sons, Cooper, Peyton, and Eli Manning. All his three sons played football, but Cooper's career ended when he was diagnosed with spinal stenosis.
However, Cooper Manning's son, Arch Manning, is a top-rated high school quarterback in the class of 2023.
Peyton Manning Father | Social Media Presence
The NFL legend Archie Manning is not active on social media platforms.
However, his son Peyton is quite active, with 283k followers on Instagram.
Peyton shares posts about his professional and personal life on the platform.
Archie Manning's Popularity Over The Years
Unknown Facts About Archie Manning
His alma mater, the University of Mississippi, has honored Archie Manning with several awards, including the retirement of his jersey and the "Mississippi Sportsman of the Year" award.
Archie Manning's jersey No. 8 has not been reused by the New Orleans Saints since he left the team halfway through the 1982 season.
Archie continues to make his home in New Orleans, Los Angeles. He also owns a condo in Oxford, Mississippi, where he relocated following Hurricane Katrina.
He was named Mississippi's Greatest All-Time Athlete in 1992.
Frequently Asked Questions (FAQS)
Did Archie Manning win a Super Bowl?
Archie Manning was a good quarterback and finished his career with a 35-101-3 record as a starter while posting a 67.1 quarterback rating.
And no, Archie Manning does not have a Super Bowl Championship ring.
Who is the better quarterback, Eli or Peyton Manning?
Peyton Manning has more yards passing per game, a higher career quarterback rating, and a high TD-INT rate.
He outshines Eli in practically every statistic.
Are Brady and Peyton friends?
In an interview with Good Morning America, Peyton revealed that he had established a good friendship with Brady despite their fierce on-field rivalry. He also respects Tom Brady.
Is Peyton Manning better than Tom Brady?
Though Peyton has twice as many Pro Bowls than Brady in terms of Super Bowl MVPs, Brady has a slight edge.
So, you decide!
You Might Want To Read About Walter Payton's Son: Jarrett Payton Bio, Career & Net Worth