Rajon Rondo, a famous professional basketball player, has two kids, a daughter Rayelle and a son Rajon Rondo Jr. with his ex-partner Ashley Bachelor.
The couple split, citing irreconcilable differences, and the children have been living with their mother ever since.
Despite the separation, they have managed to give their children a happy and peaceful environment to grow up in without any restrictions.
Please read the full article below to learn more about Rajon Rondo's kids.
But first, let's look into some quick facts.
Quick Facts
| | |
| --- | --- |
| Eldest Child | Ryelle Rondo |
| Date Of Birth | September 24, 2007 |
| Zodiac Sign And Age | Libra, 15 Years Old |
| Hair Color | Black And Light Curls |
| Eye Color | Black |
| Youngest Child | Rajon Rondo Jr. |
| Date Of Birth | Not Available |
| Zodiac Sign And Age | Not Available |
| Nationality | American |
| Ethnicity | African-American |
| Father's Name | Rajon Rondo |
| Mother's Name | Ashley Bachelor |
| Grandparents' Name | Amber Rondo & William Rondo |
| Aunt | Dymon Rondo |
| Father's Profession | Rajon Rondo (Basketball Player: Point Guard) |
| Net Worth | Rajon Rondo ($45 Million) |
| Merch | Not Available |
| Social Media (Rajon Rondo) | Instagram |
| Last Update | June 2023 |
Who Are Rajon Rondo Kids?
Ryelle Rondo is the firstborn child of NBA star Rajon Rondo and his ex-wife Ashley Bachelor. Rajon also has a son, Rajon Rondo Jr., with Ashley, who was born a few years after Ryelle.
Ryelle was born on September 24, 2007, and her parents had been dating since 2005 before welcoming her into the world. After the birth of their two children, Rajon and Ashley tied the knot in 2011.
Although Rajon and Ashley have since parted ways, they continue to co-parent their children and remain dedicated to providing them with the best possible upbringing.
Mother Ashley Bachelor
Rajon Rando's ex-wife, Ashley Bachelor, was born in Louisville, Kentucky. She belongs to the Afro-American ethnicity.
She has a master's in business administration, which she completed before her marriage to the NBA superstar.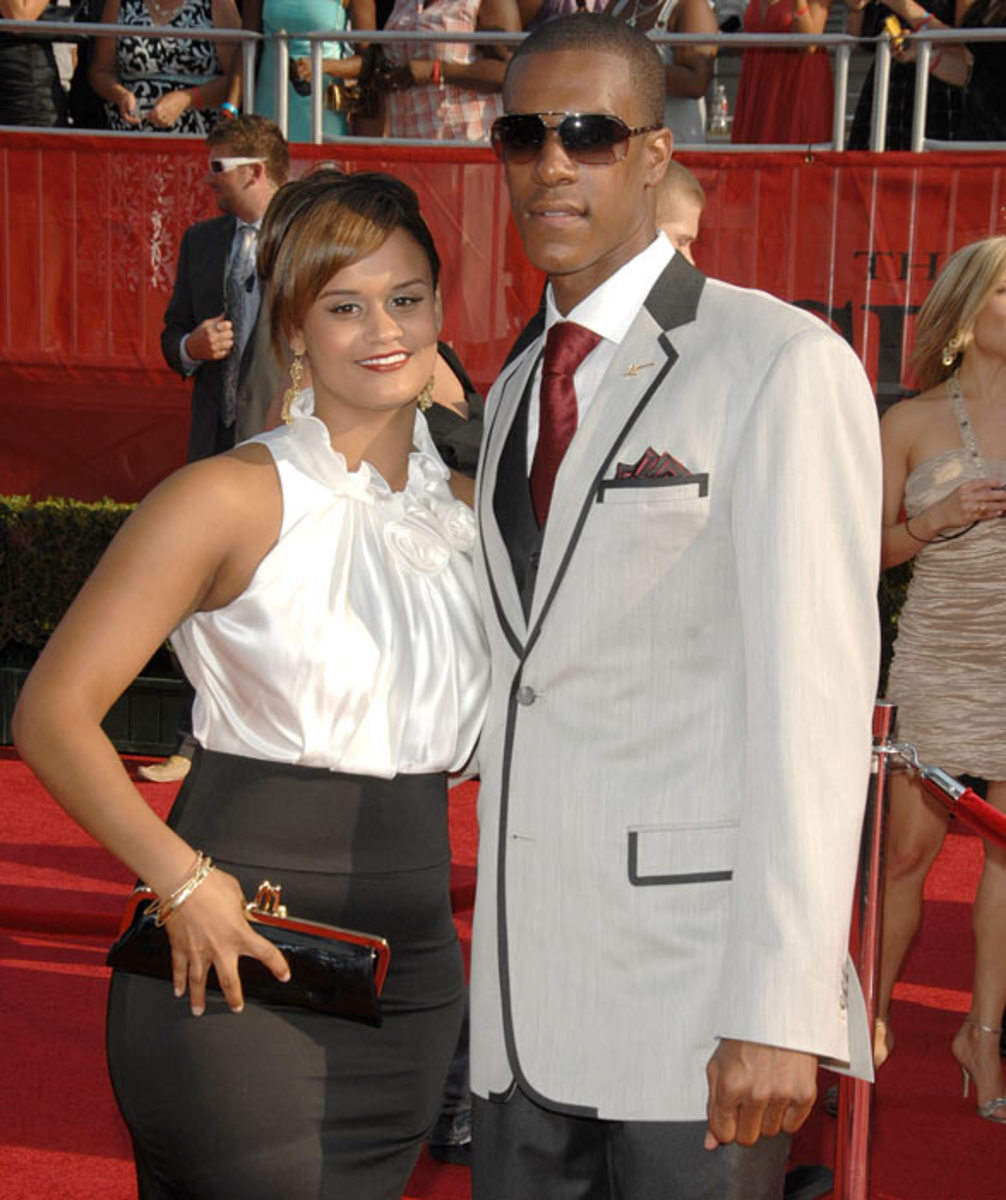 Ashley is a blogger who runs a website called "Unapologetically Authentic," where she shares insights on self-recovery and self-help.
In addition to blogging, Ashley also offers lessons and videos designed to assist those who may be struggling with mental health or feeling isolated.
Through her platform, Ashley strives to empower individuals to take control of their lives and overcome any obstacles they may face. Her dedication to mental health advocacy has made her a source of inspiration and hope for many who have benefitted from her guidance.
Net Worth
Ashley Bachelor has been successful in monetizing her platform and generating a steady income through her lessons, videos, and blogging website.
In addition to her blog content, she also offers journals for sale on her website, including the Special Edition Manifesting Journal, which is priced at around $44.
While her exact net worth is not publicly known, it is evident that Ashley has found success in her endeavors and has been able to establish a stable income through her platform.
Her dedication to empowering others and promoting mental health advocacy has undoubtedly contributed to her popularity and success.
Short Bio On Rajon Rondo
Rajon Rondo is a renowned American professional basketball player who most recently played for the Cleveland Cavaliers of the NBA.
Born on February 22, 1986, in Louisville, Kentucky, Rajon was raised by his mother, Amber Rondo, alongside his three siblings, Anton, Dymon, and William.
Rajon's childhood was not without its challenges, as his father left the family when he was just seven years old, leaving his mother as the sole provider. To make ends meet, Amber worked at a tobacco company in Philip Morris, USA, while also raising her four children.
Despite their financial struggles, the Rondo family remained resilient in the face of adversity, drawing strength from one another to overcome their hardships.
This determination and perseverance would ultimately shape Rajon's character and drive him to succeed both on and off the basketball court.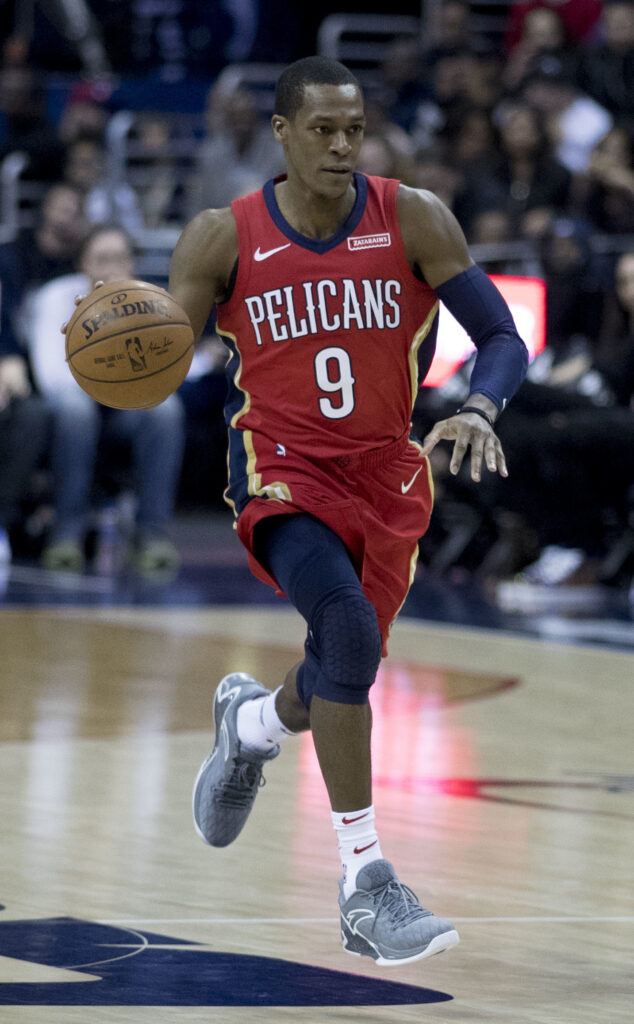 After completing his high school studies, Rajon Rondo enrolled at a Kentucky college in 2004, where he played basketball for the college team.
He was then selected by the Boston Celtics in the 2006 NBA draft, marking the start of his professional basketball career.
Over the course of his playing career, Rondo has achieved numerous accolades, including two NBA championships and four NBA All-Star selections.
He is widely regarded as one of the greatest point guards in NBA history, known for his exceptional ball-handling, court vision, and playmaking ability.
On January 3, 2022, Rondo was traded to the Cleveland Cavaliers by the Los Angeles Lakers, continuing his professional basketball journey with yet another team.
Despite facing several challenges throughout his life and career, Rondo's unwavering dedication to the sport and his remarkable talent has earned him a place among the basketball greats.
Net Worth
The estimated net worth of Rajon Rondo is $45 million as of June 2023. He has several sources of income as he has been part of many teams in his professional career.
In January 2022, the Cleveland Cavaliers signed him for an average annual salary of $2,641,691.
Rajon Rondo & Ashley Bachelor's Relationship
Rajon and Ashley's love story started in college in Kentucky back in 2005. Their romance blossomed, and soon they became parents to two lovely kids – Ryelle and Rajon Rondo Jr.
The couple got engaged in 2010 and finally tied the knot. Unfortunately, their marriage was short-lived, and they eventually parted ways due to irreconcilable differences.
In May 2022, Ashley made some serious allegations against Rajon, accusing him of giving her death threats.
She claimed that Rajon got angry while playing video games and smashed the gaming items before pointing a gun at her and issuing death threats. Ashley filed a case against Rajon and sought protection.
However, on June 16, 2022, the case took a turn as a judge dismissed the emergency protection order filed against Rajon.
The reason for dismissal was that Ashley and Rajon "reached an agreement." The incident has undoubtedly been a difficult time for both Rajon and Ashley, and it remains to be seen how it will impact their lives in the future.
Rajon Rondo Girlfriend
Currently, Rajon Rondo is engaged with Latoia Fitzgerald, a fashion designer. Rajon proposed to Latoia during her New York Fashion Week show in 2022.
The proposal was a surprise to Fitzgerald and the audience, as Rondo got down on one knee and presented her with a stunning diamond ring. The couple has been together for a while and has two children.
Rajon Rondo Kid's Popularity
Frequently Asked Questions (FAQS)
Where is Rajon Rondo now?
On January 3, 2022, Rondo was traded to the Cleveland Cavaliers by the Lakers as part of a three-team deal that also included the Knicks.
Who is better, Rajon Rondo or Chris Paul?
Considering the different facets of the game, Rondo takes the prize as the better point guard overall.
Does Rajon Rondo have a ring?
Yes, the legendary point guard has two championship rings to his name.