Domani Jackson credits much of his success to the support and guidance of his parents.
Throughout his journey, they have been his biggest and most dependable support system.
Jackson's parents, Randy and Melanie, have played a crucial role in shaping his character.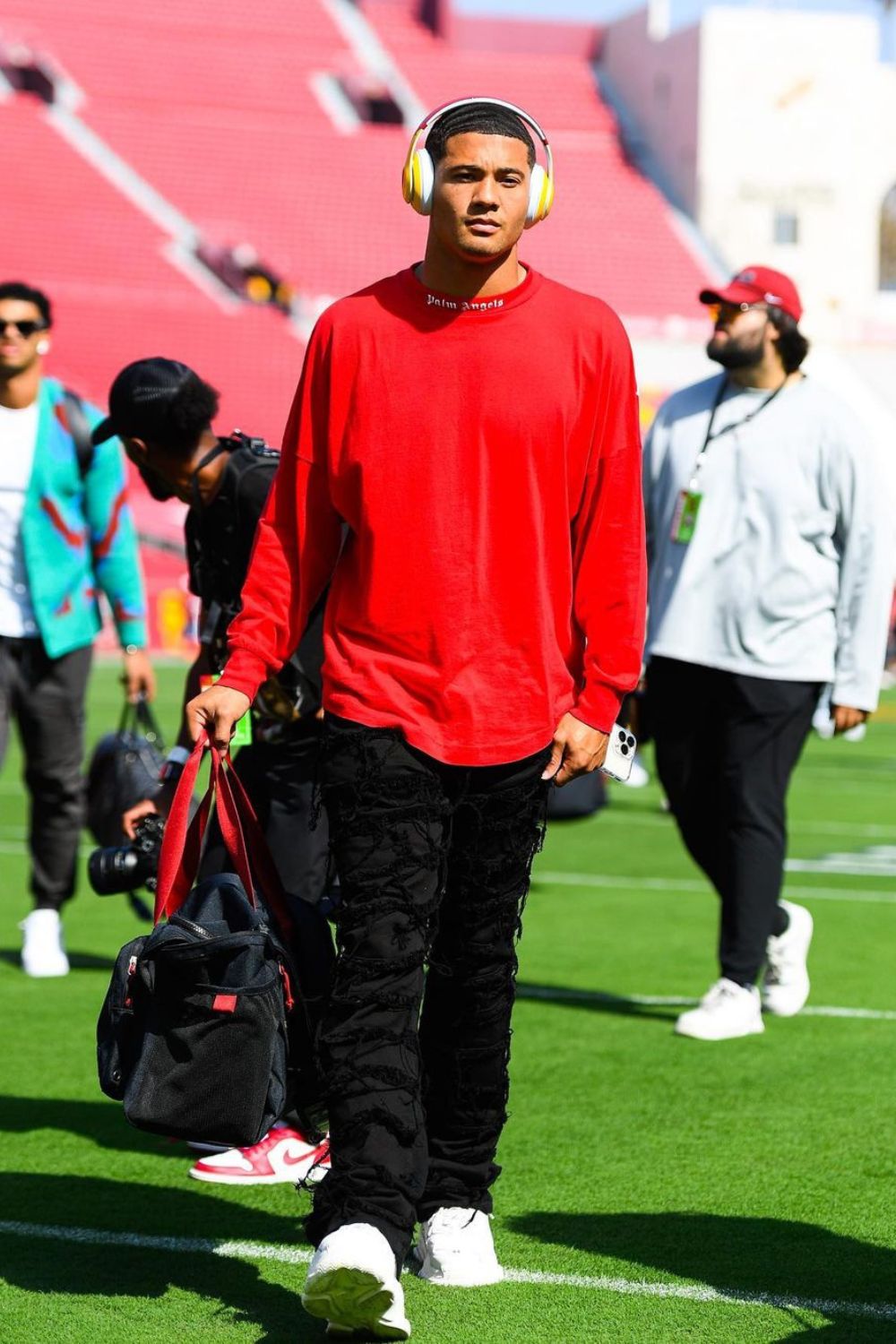 Domani Jackson is an American football cornerback currently in his sophomore year of college, majoring in communication.
Jackson was a two-sport athlete, competing in football and track at his high school, Mater Dei High School.
Furthermore, he equaled the California state record in the 100 meters with a time of 10.25 seconds.
Rated as the No. 4 recruit nationally by 247 Sports, the 20-year-old committed to USC over numerous offers. The cornerback then played seven games in his rookie season for the Trojans.
Domani Jackson Parents, Randy & Melanie
Domani Jackson was born to parents Randy and Melanie in Santa Ana, California, United States.
Interestingly, the Jackson family is not originally from Southern California but hails from Youngstown, Ohio.
Both of Jackson's parents, Randy and Melanie, are Ohio natives, having been born and raised in Youngstown.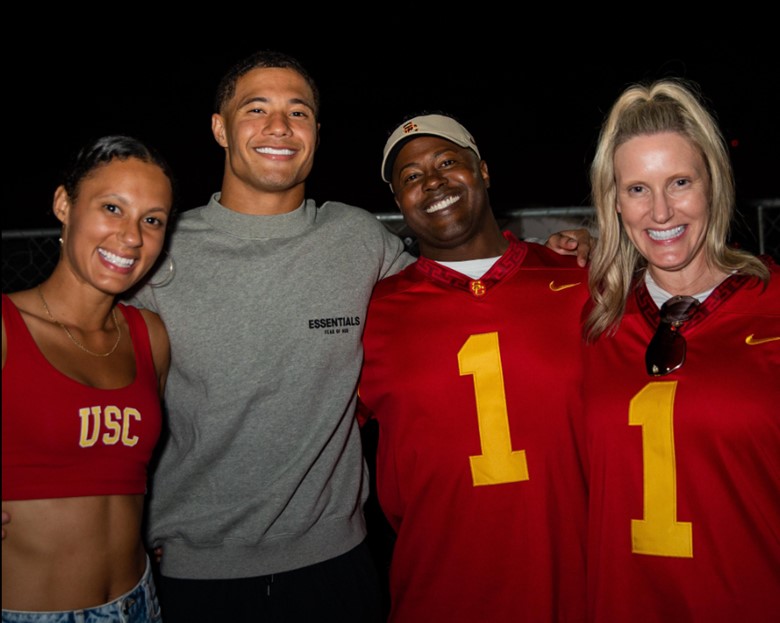 Randy initially moved to Southern California when he joined the Marine Corps, eventually leading to a move to State College, Pennsylvania, where Domani began his football career.
After that, they spent four years living in Hawaii and then returned to Southern California.
When Domani was 12 years old, his father was stationed at Camp Pendleton and signed him up to participate in the Monarchs for Marines youth camp.
Furthermore, Domani has an older sister named Darian Jackson, who attended Great Oak High School.
Committed To USC Trojans
After narrowing down his final choices to USC, Michigan, and Alabama, Jackson committed to USC in December 2021.
The Trojans ultimately emerged as the choice due to one significant factor.
Jackson said in an interview, "Honestly, if Donte [Williams] wasn't coming back, I would be going to Bama. That's my guy, he's been recruiting me since 8th grade and I believe in him."
He continued,
"He's more than a coach to me, he has always been a mentor as well and someone I can talk to about anything. He's a great coach obviously but it's way more than that and having him around is a big reason I signed with USC."
He then made his collegiate debut on the road against Oregon State.
Despite missing most of his senior season as a cornerback at Mater Dei High due to a knee injury suffered in the season opener, Johnson earned a spot on the 2021 PrepStar Dream Team.
Furthermore, he was selected for the 2021 spring MaxPreps All-State first team and the All-Trinity League first team during his junior year.