Riccardo Patrese has been married to his wife, Francesca Accordi, for 22 years. The pair share a son named Lorenzo Patrese and a daughter named Elena.
Riccardo and Francesca tied the knot in 2021; however, this was Patrese's second marriage.
He was previously married to Susi and birthed three children from their marriage, Simone and twins, namely Maddalena and Beatrice.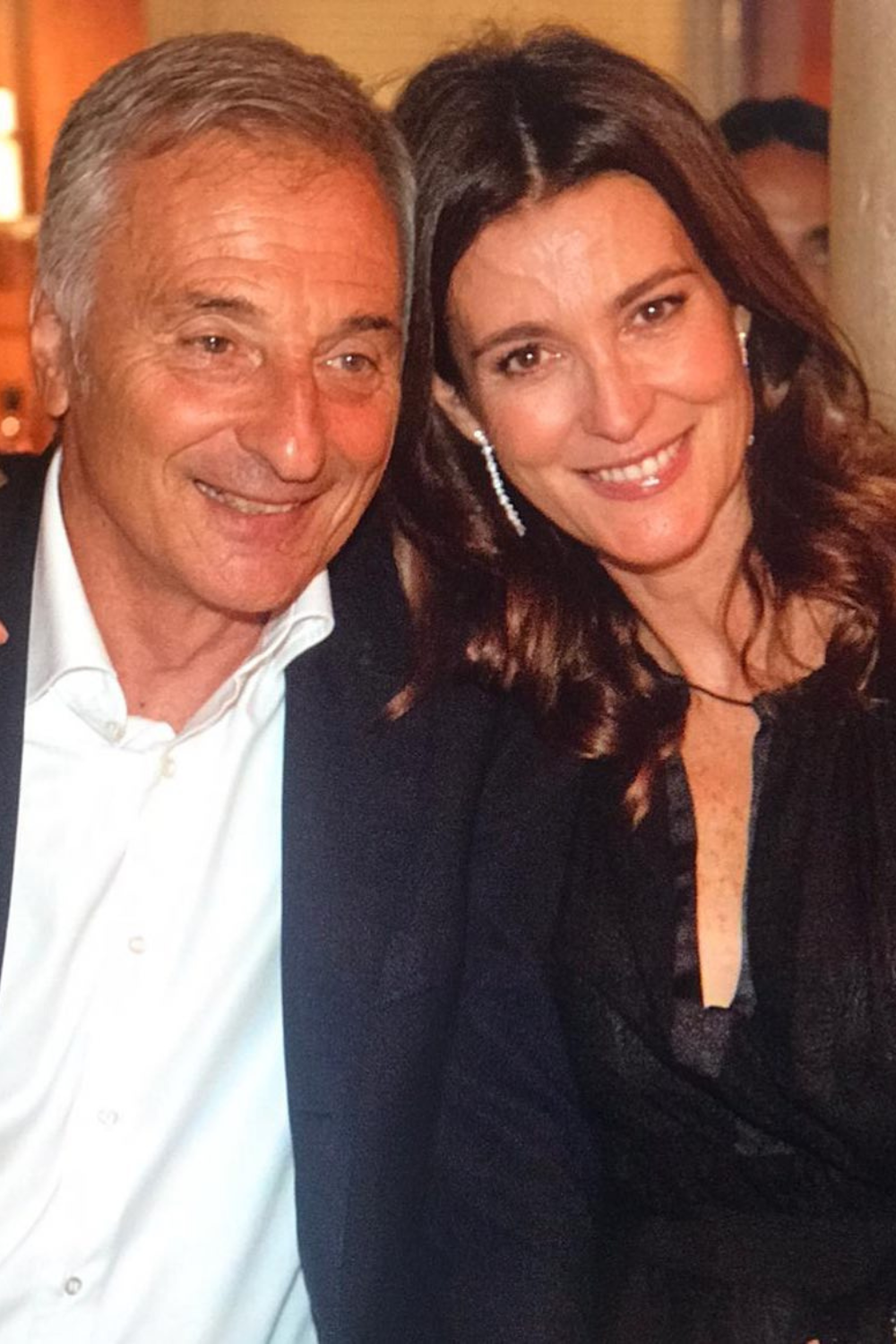 Riccardo Gabriele Patrese, born April 17, 1954, is an Italian former racing driver who competed in Formula One.
He started his journey in kart racing at nine and won the Karting World Championship in 1974. In 1976, he was promoted to Formula 3 and won the Italian and European Formula 3 championships.
He moved his way up to Formula One and became the first Formula One driver to achieve 200 Grand Prix starts.
Moreover, he raced for several teams in his Formula One career, including Shadow, Arrows, Alfa Romeo, and Williams.
Wife Francesca Accordi: Married Life And Kids
The former professional racing driver, Riccardo Patrese, tied the knot with Francesca Accordi, Co-Founder & COO presso Fler, in June 2001.
From their marriage, they have two kids: one son, Lorenzo, and another daughter, Elena. Lorenzo was born on August 12, 2005, in Abano Terme, Italy.
He has followed in his father's footsteps and currently competes in the GT World Challenge Europe for Tresor Attempto Racing.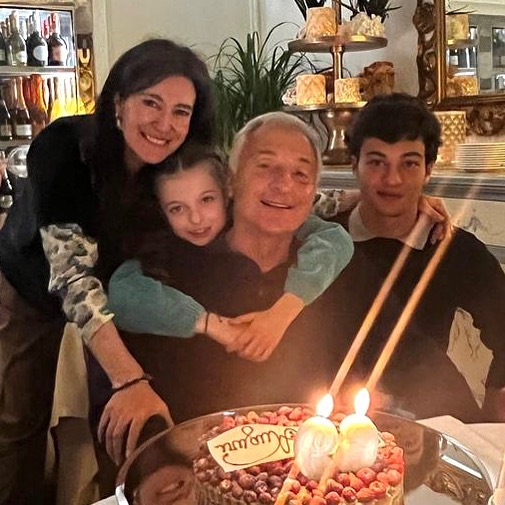 Lorenzo started kart-racing in 2016, aged 11, and in 2020, he debuted in single-seaters with AKM Motorsport in the F4 Championship.
Besides, Riccardo and Francesca's eldest child also has a passion for horse riding and even competed for the Italian junior horse-riding National Team.
Similarly, their daughter, Elena, born in 2014, was named after Riccardo's mother, who passed at the age of 96 in October 2013.
Riccardo's First Marriage And Kids
Riccardo's marriage with Francesco was his second marriage; he was previously married to Susi.
The two met for the first time in 1975. The former racer, Ricardo, refers to his former wife, Susi, as very calm, quiet, and patient, and always preferred her to be on the tracks during his race days.
The former pair welcomed their first child, a son, Simone Patrese, in 1977.
Simone pursued a different career path than his father and is working as an economist in London. Reportedly, he also played tennis and golf.
Similarly, Riccardo and Susi were blessed with twin daughters, Maddalena and Beatrice Patrese, on April 25, 1985.
One of the twin sisters, Maddalena, has two degrees in Literature from eCampus University (2012) and Filmmaking from London Film Academy (2007).
She has worked as a photographer assistant, project manager, and creative director at different companies in Italy.
Later, she worked as a design consultant at International Tile & Atone in the Greater Los Angeles, USA.
The Other Twin Beatrice Patrese Is An Equestrian
Beatrice Patrese is an Italian international-class equestrian. She started riding a horse at age 10, and her first competitive race was at 14.
Making a name in competitive races, she won her first bronze in the absolute Italian Championship in 2002.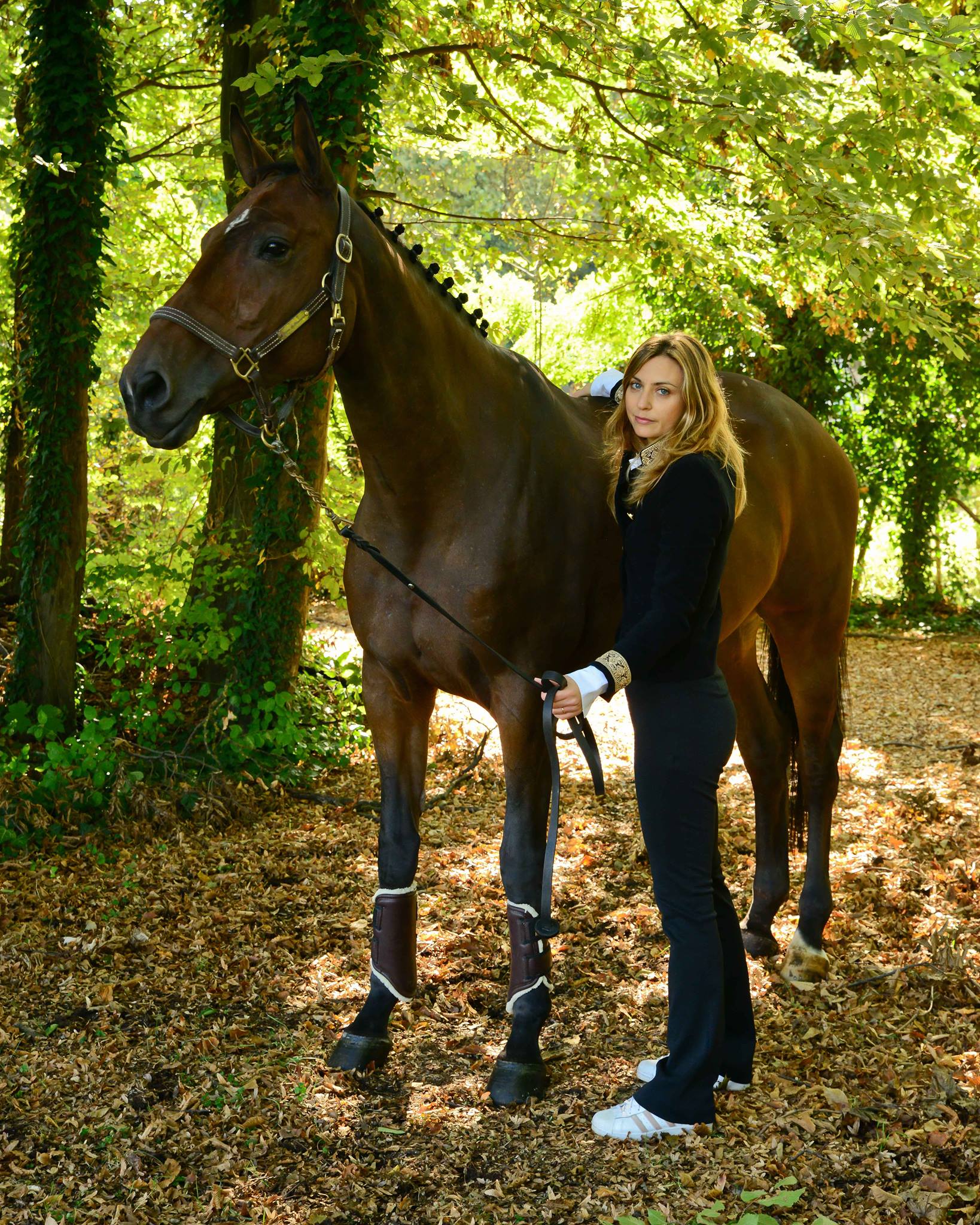 Moreover, she also won a bronze at the 2003 European Junior Equestrian Championship and a silver the following year.
Additionally, her most prominent result was a 6th place finish in the World Cup stage on November 6, 2005.
On a personal note, Beatrice is a married woman; however, there is no information regarding her marriage and husband.