Rolly Romero's sister, Angelica Romero, is a retired judo player, having made only a few media appearances. Angelica also has a baby daughter, who will turn eight this year.
The younger sister of Rolly Romero caught the eyes of many after her brother's fight in 2020. And they were left even more impressed after learning Angelica is a skilled judo player.
Angelica might have retired, but Rolly is keeping up the family tradition. Their father, Rolando Romero Sr, was an acclaimed boxer in Cuba and made his way to the US in his 30s.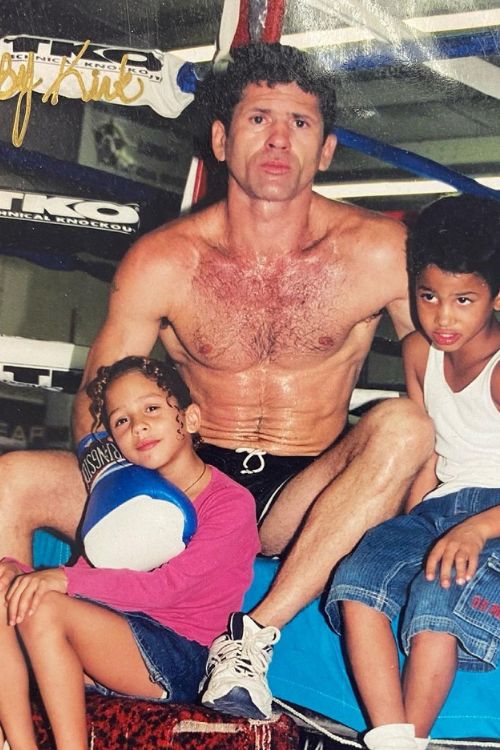 Rolando is also a coach to his son, who has conjured an impressive record of 15-1 in his boxing career. His only loss came against Gervonta Davis.
On May 13, Rolly returned to the boxing ring to fight against Ismael Barroso, and though he might have won, many aren't convinced by his boxing skill.
The boxer has been told to mandatorily fight against Ohara Davis, a notice he has ignored. Romero now has his eyes set on the match against Ryan Garcia.
Rolly Romero Sister, Angelica Romero
Rolly Romero's sister, Angelica Romero, is a mother to a cute baby girl and is regularly seen at Rolly's fight.
The younger sister of Rolly Romero, Angelica, has stayed away from the spotlight, despite many fans of the boxer wanting to know about her.
The age gap between Rolly and his sister Angelica is one and a half years.
In 2020, after her brother had just knocked out Arturs Ahmetovs in the second round, he was being interviewed by ESNEWS. That is when Angelica made one of her brief public appearances.
In the video, Angelica is introduced as a judo master and was later questioned if she could put up a fight against Ronda Rousey. Angelica preferred to stay put, but her mother replied Angelica would emerge victorious against the former UFC star.
Later in the interview, when the interviewer further questioned Angelica about her future in judo, Angelica said she had retired from the sport. When asked why, the younger sister of Rolly simply said she no longer likes it.
Angelica Romero Is A Mother To A Baby Girl
On Facebook, Angelica has shared tons of photos of her daughter. On May 14, 2019, Angelica shared a picture of her daughter in a princess-themed celebration, holding the number four cut out.
She captioned the post, "My little girl will be four in ten days."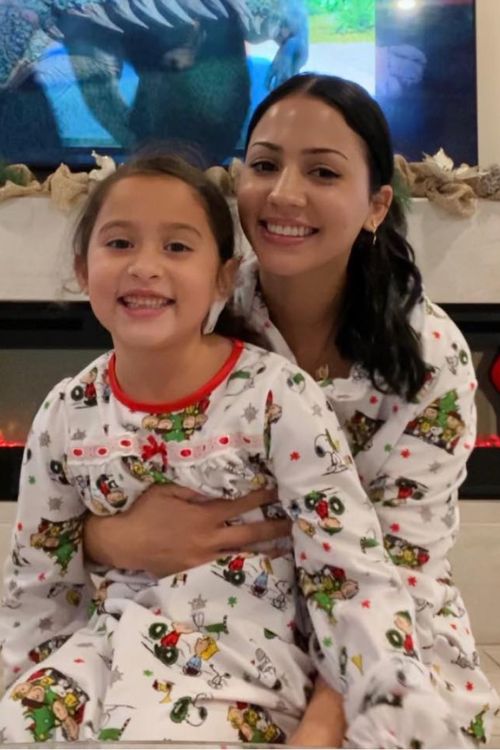 Her daughter was previously seen coming out of the bus before Rolly vs. Gervonta Davis's fight in 2022. The boxer shared a picture of him walking out with his niece to the bout he lost.
Recently, Ohara Davis called out Rolly for ignoring the fight against him. The British boxer said he had previously knocked out Rolly during a sparring session in Las Vegas.
In his tweet, Ohara also claimed Angelica was present during the session and was left impressed by his skills. Romero is yet to comment on the situation.
Rolly Romero Parents, Rolando Romero Sr, And Tiffany Romero
Rolly Romero's parents, Rolando Romero Sr and Tiffany Romero, hail from Cuba.
His father, Rolando Romero Sr, is a three-time national champion and a trainer to Rolly. On his Instagram, Rolando Sr has shared several throwback photos of his younger days as a boxer.
In an interview with Fight Hype, Romero Sr gave a few details of his early career in Cuba. He only shifted to the U.S. in his 30s, and by that time, his career was practically over as he injured himself badly during a fight in his homeland.
Rolly's mother, Tiffany Romero, isn't much seen in the public eye. On her Facebook, Tiffany has shared a few photos of her son and her family, including her granddaughter.
Despite his many controversies and boxing style, Rolly is more than a hero in the eyes of his parents. He has helped them come out of a financially tight situation and made a name for himself in the boxing scene worldwide.