There is speculation among fans of NASCAR wondering whether Ross Chastain is related to Chad Chastain. It can be confirmed that the two are indeed related and are biological brothers.
The Trackhouse Racing Team driver, Ross Chastain, made his NASCAR debut in 2011.
Ross, the first in his family to join the profession, saw his younger brother, Chad, debut in Xfinity Series in March 2023.
The Florida-born and raised driver, Ross Chastain, has been criticized for his reckless driving on the last few occasions—the latest one coming during the Würth 400 on May 1, 2023.
Ross caused a crash during the early stages sending Brennan Poole and Kyle Larson into a collision.
And the funny part of it all was that it didn't affect him, as he finished second in the race.
Firmly placed at the no.1 spot in the NASCAR Cup Series as of this writing, Ross leads the way for Chevrolet with teammates Kyle Larson, William Byron, and Ricky Stenhouse Jr trailing behind him.
Is Ross Chastain Related To Chad Chastain?
Yes, Ross Chastain is related to Chad Chastain, and the two NASCAR drivers are, in fact, brothers.
Chad is the only sibling of Ross Chastain, and the younger brother has previously shared several photos of him with his famous older brother.
Born to Ralph and Susan Chastain, the two brothers have an age gap of six years. Inspired by his older brother's feat in the racing world, Chad joined the scene in 2021.
Chad Chastain introduced himself to the racing world in 2021 after participating in the NASCAR Camping World Truck Series as he replaced his brother.
Before driving in the World Truck Series, Chad would drive in short tracks in and around Florida and has competed in FASCAR Pro Truck.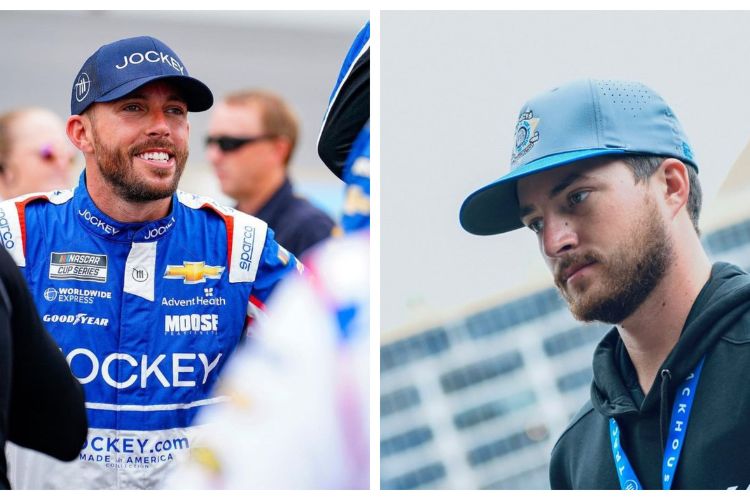 After his first race in 2021 with Chevrolet in the Watkins Glen International, Chad competed in the Richmond Raceway in 2022, driving in Niece Motorsports.
Earlier this year, on March 19, 2023, Chastain made his XFINITY Series debut at the Raptor 250 at Atlanta Motor Speedway, finishing 24th in his Chevrolet 91.
On April 29, 2023, he made his second start in the series in the A-Game 200 at Dover International Speedway, finishing 32nd in the overall ranking.
He is active on Instagram with the username @chad36chastain, where he shares videos of their family farm and raises awareness about driving sober.
Ross Chastain Parents: Ralph & Susan Chastain
Ross Chastain was born to parents Ralph and Susan Chastain, who have continued the farming legacy of the Chastian family.
His father, Ralph, and his uncle are the 11th-generation farmer of their family and the eighth to solely grow watermelons.
After Ross was born, Ralph was filled with a sense of responsibility, making him want to grow his watermelon business.
Together with his brother, Ralph formed a commitment with farmers from East Coast and started to sell all the foods grown on their land.
Ralph would take his sons Ross and Chad during their childhood to the farms to help him out. It was through driving tractors that Ross learned to drive a car.
The current leader of the NASCAR Cup series, Ross, holds a strong bond with his mom, Susan. He previously thanked her for being there for me in his every step.