Sean Casey and his former wife, Mandi Casey, parted ways a few years ago. The former Yankees coach is currently in a relationship with entrepreneur Sarah Dade.
The former Red Sox player recently revealed he was stepping down as the Yankees hitting coach. He announced the decision on his podcast, "The Mayor's Office with Sean Casey."
The three-time All-Star Casey shared that one of the reasons he decided to step down was due to family. He said he wanted to spend more time with his daughters, who are now teenagers.
Casey was appointed as the Yankees' hitting coach earlier this year after they fired hitting coach Dillon Lawson. Under Casey, the Yankees batted .221 with a .688 OPS in 71 games.
Sean Casey Wife: The MLB Star Is Engaged To Sarah Dade
After separating from his former partner, Sean Casey is currently engaged to Sarah Dade. Though it isn't clear when they got together, Sean referred to Sarah as his fiancé for the first time earlier this year in February.
The post wasn't a romantic one or one that involved some celebratory news. Casey shared the post on X (formerly Twitter) asking people to pray for his fiancé as she headed for chemotherapy.
The former baseball player revealed his future wife was going through breast cancer treatment and shared a few posts of them. One of the photos included Sarah in the hospital getting ready for treatment.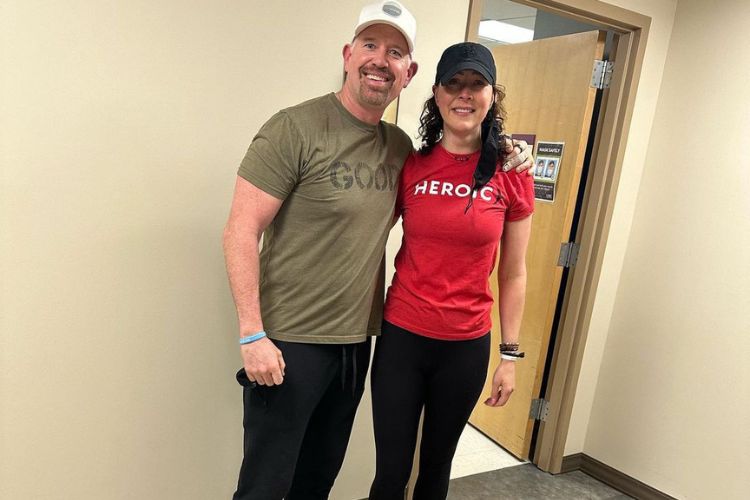 Sarah graduated from West Virginia University in 2003 with a Public Relations and a Minor in English degree. During her time at WVU, Sarah was also part of the Kapp Kappa Gamma sorority.
Sarah has been working in sales and business development for the past two decades. After graduation, Sarah joined Pine Grove Associates in the post of Investor Relations. She later joined PineBridge Investments as a Senior Business Development Manager.
While working with PineBridege, Sarah founded SD Wellness Advisors, a private client executive nutrition and performance company. Two years later, Sarah also became the Co-Founder and President of Integrative Wellness Advisors.
Last year, Sarah became the partner and Co-Founder of Crementum Capital Holdings. As Sarah began working in nutrition, she received a Board Certified Holistic Health Practitioner certificate from the Institute for Integrative Nutrition.
Sarah is available on Instagram with the username @sarahdade but has kept her handle private. She is also present on X but has only made nine posts. Her last post was a retweet that her husband had been named Yankees hitting coach.
Sean Casey Former Wife, Mandi Casey, And Kids
It was only recently that Sean Casey announced he had gone separate ways from his first wife, Mandi Casey. The couple met in 1998 and tied the knot a year later.
A former volleyball player at the University of Akron, Mandi was involved in community service with her husband. The duo raised $1 million for the construction of the Miracle League Field of South Hills in Upper St. Clair.
The couple shares four kids- Jacob, Andrew, Carli, and Jillian Casey. Like his father, Andrew and Jacob are baseball players.
The former Red Sox's oldest son, Andrew, graduated from Upper Saint Clair High School and enrolled at the University of Dayton. Casey's second son, Jacob, aka Jake Casey, plays as an outfielder for Kent State University.
One of Sean's daughters, Carli Casey, has followed in her mother's footsteps and is a volleyball player at USC. She is available on Instagram but has kept her handle private.