Sean Payton and his two kids, Connor and Meghan, hold an interest in football as much as he does. If Meghan has already made a football career, then Connor looks forward to joining his dad in NFL.
The two kids of Sean Payton are from his first marriage to Beth Shuey. The couple has been divorced since 2012 and has moved on with their new partners.
In January 2022, Payton announced his retirement as a football coach, having been part of the New Orleans Saints since 2006.
He was also the first Saints manager to lead the side to a Super Bowl victory with Drew Brees as his quarterback.
His daughter even said her father would probably work towards bettering his golf swings. But a year later, Payton announced he would return to the NFL as a Denver Broncos coach.
Sean Payton Kids: Connor And Meghan Payton
Sean Payton has two kids from his first marriage to Beth Shuey. His kids, Connor and Meghan, are close to him, despite his divorce from their mom, Beth, in 2012.
Inspired by her dad, Meghan has also chosen to work in the same field as him. In 2022, Connor and Meghan were interviewed after Sean announced his retirement and their initial reaction to the news.
Meghan Payton Is A Betting Host And Analyst
Born in 1997, Meghan Payton is the older child of Sean and his first wife, Beth Shuey.
Meghan graduated from Pepperdine University and earned her Media Production and Sports Broadcasting degree in 2019.
Before she joined her current workplace, Meghan had the opportunity to intern at NFL Network and FOX. She also has previously worked as a sideline reporter in NFL preseason.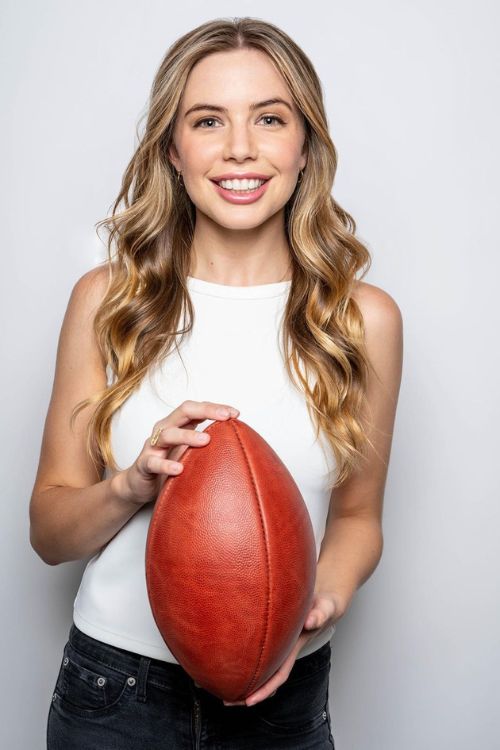 In recent years, Meghan has worked as a betting host and analyst and currently works at Wager Talk TV.
While working as an intern with NFL Network, Meghan also had an opportunity to interview her father in the show NFL Total Access.
Last year, in March 2022, Meghan announced her engagement to Christopher Titone.
Titone is the brother-in-law of the American actor Adam Sandler and even wrote the Netflix comedy movie Home Team loosely based on Sean.
Meghan is available on Instagram with the username @meghanpayton, and along with sharing posts related to her work, she also gives glimpses of her personal life with Christopher.
Connor Payton Is A Graduate Of Texas Christian University
Born in 2000, Connor Payton is the youngest child of the Denver Broncos manager.
Connor was coached by his father when he was in grade six and has been a football kid all his life.
In an interview with WDSU, Connor expressed his desire to work in the NFL, and even Sean said his son would one day want to work in the front office during his retirement speech.
Growing up, Connor had always been a sporty kid, having previously played basketball Black Bears Club.
Connor is available on Instagram with the username @connor_payton_ but has his account in private mode.
Sean Payton Wife: Skylene Montgomery
Sean Payton tied the knot with Skylene Montgomery in June 2021 in Cabon San Lucas, Mexico.
In 2019, after eight years of dating Skylene, Sean went down on one knee at the Longway Tavern in the French Quarter.
It was a surprise marriage proposal with Saints owner Gayle Benson helping Sean stage the private party for Montgomery's 35th birthday.
Skylene was born on December 4, 1984, in Parkersburg, West Virginia, and is 21 years younger than her husband.
She is a former Miss West Virginia winner and represented West Virginia in the 2009 Miss USA competition.
Skylene has a nursing degree from West Virginia University and previously worked at Ochsner Medical Center. She first met Sean at a Saints-Panthers game when she was a nurse living in Charlotte, North Carolina.
Before marrying a sports personality, Skylene was interested in sports and was an all-state volleyball and softball player.