Four-time gold medalist track and field athlete Sebastian Coe's net worth is estimated at $50 million.
Sebastian Coe is a former track and field athlete and a four-time Olympian. Moreover, he is also a well-known British Politician who was the Member of Parliament for Falmouth and Camborne.
Likewise, he has served many other offices, such as the Chairman of the British Olympic Association, Paralympic Games, and the London Organising Committee of the Olympics.
Coe is currently the President of World Athletics. Not to mention, the former runner is also on the Tokyo 2020 Olympic Games Coordination Commission.
Furthermore, he is also the recipient of the Olympic Order, the highest award of the Olympic Movement, after his significant contribution to the London 2012 Olympic Games.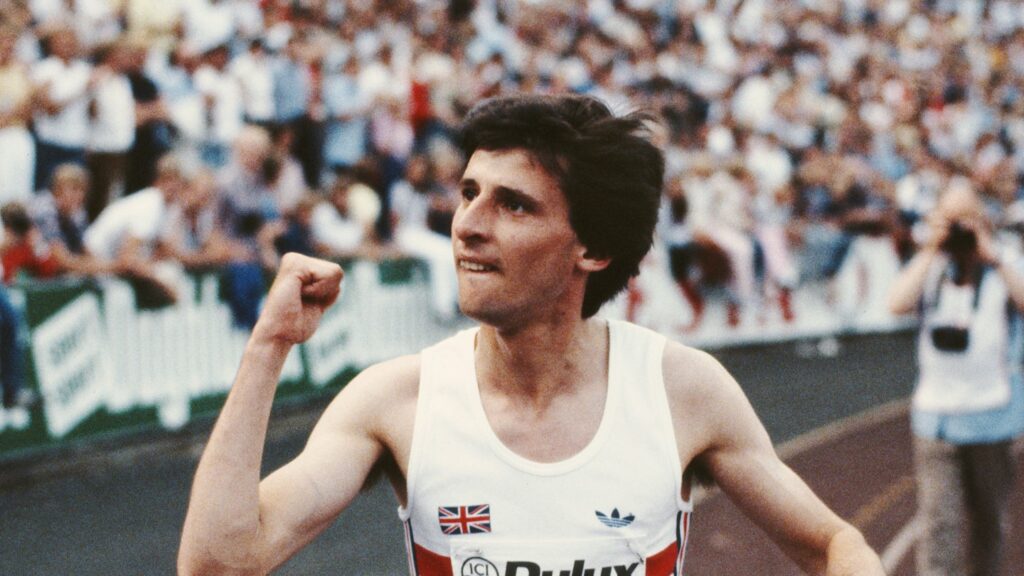 On top of that, Coe had a huge hand in convincing Queen Elizabeth II to star in the opening ceremony film of the 2012 Summer Olympics that also starred James Bond.
Hence, it is safe for us to say that the former track star's entire career revolves around sports.
Besides that, Sebastian has won four gold medals, five silver medals, and one bronze medal at the Olympics, European Athletics Championships, and the World Cup combined.
In 2018, he was accused of lying about the extent of his knowledge of the Russian doping scandal and misleading a parliamentary inquiry into the matter.
Before getting into details about the former athlete's net worth and career earnings, here are some quick facts about him.
Quick Facts
Full Name
Sebastian Newbold Coe
Birth Date
29 September 1956
Birth Place
Hammersmith, London, England
Nick Name
Seb Coe, Lord Coe
Religion
Anglican
Nationality
British
Ethnicity
White
Education
Loughborough University
Horoscope
Libra
Father's Name
Peter Coe
Mother's Name
Tina Angela Lal
Siblings
Three; Miranda Coe, Emma Coe, Nicholas Coe
Age

65 years old

Height
5'9″ (175 cm)
Weight
119 lb (54 kg)
Hair Color
Black
Eye Color
Brown
Build
Athletic
Profession
Former Track And Field Athlete, Politician
Current Office
President of World Athletics
Party
Conservative
Active Years
1977 – early 1990
Marital Status
Married
Wife
Nicky McIrvine (Ex-Wife)​
Carole Annett ​
Kids
Four; Alice, Peter, Madeleine, Harry Coe
Net Worth
$50 million
Social Media
Instagram, Twitter
Merchandise
Sebastian Coe: Born to Run (Book)
Events
800m, 1500m, 1 mile
Last Updated
August, 2022
Sebastian Coe | Net Worth, Income, and Endorsements
The former Olympian athlete mostly earned his wealth through his political career as a member of different parliaments.
His net worth is roughly estimated at $50 million.
Moreover, due to him not flashing his cash like many sporting legends, there is no definite number to the prize money or income during his athletic days.
However, we know that Coe has earned a tidy sum through modeling for Horne Bros. Similarly, he also generated money by appearing in some sitcoms and tv shows.
Not to mention, he landed a deal with the US sportswear giant Nike from the start of his career.
Income As An Olympic Athlete
Even though he wasn't paid nearly enough during those times, it was a huge sum for a young emerging athlete.
Especially for Lord Coe, who just started his career as a track and field athlete in 1977. Thus, after years of being signed by Nike, he started making £100,000 a year as the Nike ambassador.
Nevertheless, the longstanding ties had to be broken off after 38 years due to him being appointed as the president of the IAAF.
In addition, to his decision, he mentioned he ended the contract due to the current noise revolving around him, which became a source of distraction.
Learn More About Track and Field athlete, Luvo Manyonga Bio: Career, Olympics & Suspension >>
Income As An Politician
Further, as a politician, his salary has not so much been private. Hence as the Non-Executive Director of Fortescue Metals, his salary is around £144,854.
Likewise, as the chairman of the London Organising Committee for the 2012 Olympics, his salary was £365,507. In fact, he earned £500 to £1,000 per committee meeting.
On top of that, he charges more than £10,000 per speech. Furthermore, he was also entitled to an annual bonus of £150,000 a year if profit targets are hit.
Similarly, he would also be entitled to pension and healthcare entitlements. But, we highly doubt that happened as he hit some setbacks due to the high pricing seat at the Olympics.
Moreover, as the current member of the Tokyo 2020 Olympic Games Coordination Commission, he earns an average amount of £608 per month.
However, some sources expected it to be much higher than the average amount. This is because he also earns £37,697 per month is a member of the International Olympic Committee.
Sebastian Coe's Net Worth In Different Currencies
Currency
Net Worth
Euro
€42,349,015
Pound Sterling
£36,298,960
Australian Dollar
A$67,546,150
Canadian Dollar
C$63,069,500
Indian Rupee
₹

3,745,627,500

BitCoin
฿

1,573
Sebastian Coe | House & Cars
Seb resides in a beautiful house located just above the Sussex Downs in England, United Kingdom, with his beautiful Wife Carole and three children.
Moreover, the house is a mellow brick-and-stone gabled that was built in 1869. Although it is a Surrey home which is a bit old-fashioned, now Lord Coe loves it.
The house also has a garden where Sebastian occasionally hosts lunch or dinner parties for his friends and family.
Likewise, the house also has a fireplace where Coe loves to hang around while enjoys a wine tasting.
Further, his house is filled with photo frames, medals, and trophies from his early days as a successful runner.
Aside from that, with his net worth, he probably owns few expensive cars. Notably, he has been seen riding the Lexus alongside filming a 12-minute video for their promotions.
Sebastian Coe | Lifestyle and Vacation
The Olympian turned athlete has a luxurious lifestyle. Likewise, he lives in a million-dollar house with his equally expensive cars.
Even in his mid-60s, he works out and lives an active lifestyle. He makes sure to have a good diet and at home with self-prepared salads and foods.
Moreover, Sebastian Coe is a very renowned man. He is well acquainted with the royal families. No to mention, he has attended some of the royal family's ceremonies.
Similarly, he is also acquainted with some of the UK's top officials and athletes worldwide due to his fame and position.
As a result, there is hardly any person who doesn't know him. In addition, due to his job, he gets to travel all around the world.
However, he does occasionally go on vacation with his family. He has visited places like Greece for vacation.
Aside from that, he does get to travel as a member of the International Olympic Committee. Currently, he is in Tokyo for work; nonetheless, he would be visiting some places during his time there.
Don't Forget To Check Out Australian athlete Kyle Chalmers Bio: Olympics, Gold Medal & Net Worth>>
Sebastian Coe | Charity
Throughout Lord Coe's career, he has been generous enough to support multiple charities. He has always made sure to give it back to the community that he belonged to.
After having a successful career in politics, he decided to make more impact by launching his own Foundation in 2013.
Further, his foundation is called The Sebastian Coe Charitable Foundation. The charity's mainly aims to improve the global epidemic of physical inactivity through sport, health, education, and science.
Moreover, the foundation is also a huge supporter of Cancer Research UK. They have been funding the campaign ever since they were established.
Hence, more than 1,200 of the world's best scientists work there now. Similarly, a continuous effort of improving treatment for cancer, heart disease, and Alzheimer's has been started.
On top of that, the foundation has also raised roughly £700,000, which is being used to fund a laboratory investigating the signals that decide when cells mature and grow.
Likewise, another £50,000 is raised for the Progressive Supranuclear Palsy Association. Furthermore, this association researches on a neurological condition that studies on loss of nerve cells.
This is very personal to Seb as his mother also died of this disease in 2005. As a result, he is very dedicated enough to find a stable cure for Progressive Supranuclear Palsy.
Sebastian Coe | Professional Career
Seb Coe has made every moment count as a professional track and field athlete. From an early age, he was driven to be the best at what he did.
Ever since he started training under his father and competing in some local events, he knew sports would change his life.
Indeed it did, as he broke twelve world record out of which three of them in just forty-one days.
Similarly, he became the only athlete to win a gold medal at 1500m in two consecutive Olympics.
On top of that, he has also won two silver medals for the 800m race in the same Olympic games where he won the gold medals. Not to mention, the amazing gold medal in the 1981 World cup.
This instantly made him the fastest middle-distance runner of his generation. Without a doubt, he was made for taking leads in his life.
Ironically, which he is still doing as the Chairman of the British Olympic Association. He is a hidden gem in the sports world and a very sensational athlete.
Get All The Details About An Olympian and a world record holder, Sandi Morris: Pole Vault, Husband & Net Worth >>
Facts About Sebastian Coe
Sebastian is color blind.
Coe has an Honorary Doctor of Technology, Doctor of Science (Hon DSc), and an honorary Doctorate of Letters from the University of Sunderland.
He is also the columnist for The Daily Telegraph.
Sebastian Coe | FAQs
How did Sebastian Coe become a lord?
In 1992, Coe was elected as Conservative Member of Parliament for five years. Following the end of his tenure, he joined the Opposition from where in 2000, he was appointed a life peer, making him Lord Coe if Ranmore.
How many Olympic medals did Seb Coe win?
Lord Coe won four Olympic medals, two gold, and two silver, and set eight world records at the Olympics in 1500 and 800 meters of middle-distance running.