Tayshaun Prince is a former American professional basketball player who is currently an executive of the Memphis Grizzlies.
Only a few lucky players get to be a part of the national sports team and represent their countries internationally. Prince is one of those lucky few who shined during club as well as national basketball.
Not only does he have an excellent NBA career, but he also has won Olympic gold!
Tayshaun was born in California to a religious and sporty family which helped him shape as a disciplined basketball player.
Following a lustrous collegiate career, he was drafted by Detroit Pistons in 2002. He played in the NBA professionally for many years for teams like Detroit Pistons, Memphis Grizzlies, Boston Celtics, and Minnesota Timberwolves.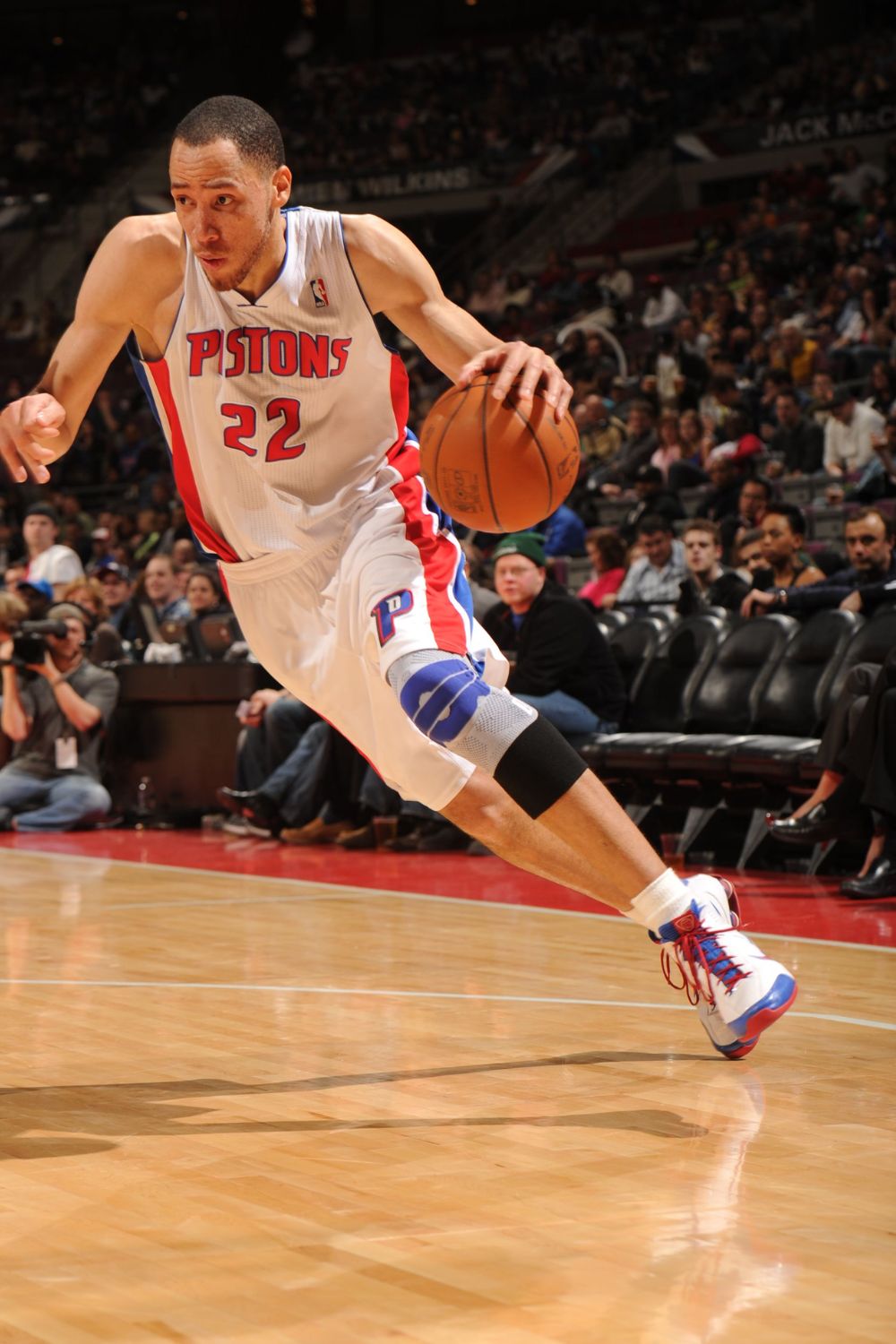 After retirement in 2016, Prince is still active in the field of basketball. 43 years old Prince is working at the executive level at the Memphis grizzlies club.
In this article, we will revisit his journey from a humble background to one of the most accomplished basketball players in the world.
But before that, let's go through some interesting quick facts about him.
Quick Facts
| | |
| --- | --- |
| Full Name | Tayshaun Durell Prince |
| Common Name | Tayshaun Prince |
| Nickname | Tay |
| Birthdate | February 28, 1980 |
| Age | 43 Years Old |
| Zodiac Sign | Pisces |
| Mother's Name | Diane Prince |
| Father's Name | Thomas Prince |
| Siblings | Tisha & Tommie Prince |
| Birthplace | Compton, California, USA |
| Citizenship | United States of America |
| Residence | Memphis, USA |
| Religion | Christianity |
| Ethnicity | African-American |
| School | Dominguez High School |
| College | University of Kentucky (1998-2002) |
| Education | Bachelor of Arts in Sociology |
| Height | 6 feet 9 inches/2.06 m/260 cm |
| Weight | 212 lbs/98 kg |
| Eye Colour | Dark Brown |
| Hair Colour | Black |
| Shoe Size | N/A |
| Martial Status | Married |
| Partner | Farrah Brown Prince (M. 2005) |
| Children | Tahj Prince (Son) |
| Profession | Former Professional Basketball Player |
| NBA Drafted | 2002 / Round: 1 / Pick: 23rd overall |
| Position | Small Forward |
| Jersey | 22, 21, 12 |
| National Team | USA national men's basketball team |
| International Achievements | Olympic Gold (2008), FIBA World Championship Gold (2007) |
| Status | Retired |
| Current Profession | VP of Basketball Affairs, Memphis Grizzles |
| Net Worth | $25 Million |
| Favorite Sports | Basketball, Bowling |
| Hobbies | Bowling, Pool |
| Social Media | Facebook, Twitter |
| Merch | Rookie Card |
| Last-Update | November 2023 |
Childhood And Parents
Tayshaun was born on February 28, 1980, to his parents, Diane Prince and Thomas Prince. Diane and Thomas lived in Compton, California, where Tayshaun was also born.
Besides him, his parents have two other kids, a girl, Tisha, and a boy, Tommy. Tommie, his older brother, was a basketball player for Pepperdine University in Los Angeles.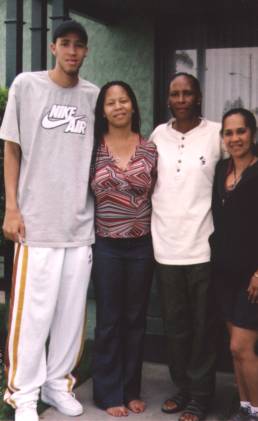 Both of his parents enjoyed playing basketball, and Thomas even played basketball with his company league. So naturally, Tayshaun took it up as well.
Interestingly, he was around six when he first played basketball. Soon, people around him started noticing how good he could be at playing that sport.
It was a matter of self-realization for him, and following that, he started taking it a lot more seriously.
Fortunately, he got the right coaching in high school, which prepared him for his collegiate career and eventually opened the doors to NBA for him.
Along with sports, his family also had a close relationship with God. Prince grew up as an active member of a Crenshaw Christian Center. His mom believes that his faith in god filled him with high moral values.
Prince himself has agreed that he would have been on the street if it was not for basketball. The sport taught him discipline and gave him fame and wealth.
High School And College
After being a member of the varsity basketball team at Dominguez High School in Compton, Tayshaun Prince began to stand out among the mass of basketball players.
During Prince's three seasons at Dominguez, the squad went 96-9 and won the state championship in his junior year. He was awarded a McDonald's All-American as a senior in 1998.
After high school, Tayshaun enrolled at the University of Kentucky and instantly became a member of the Wildcats, a college basketball team. He spent four seasons there and was a regular participant in the NCAA Tournament.
Every year, Prince showed improvement in his craft and skill.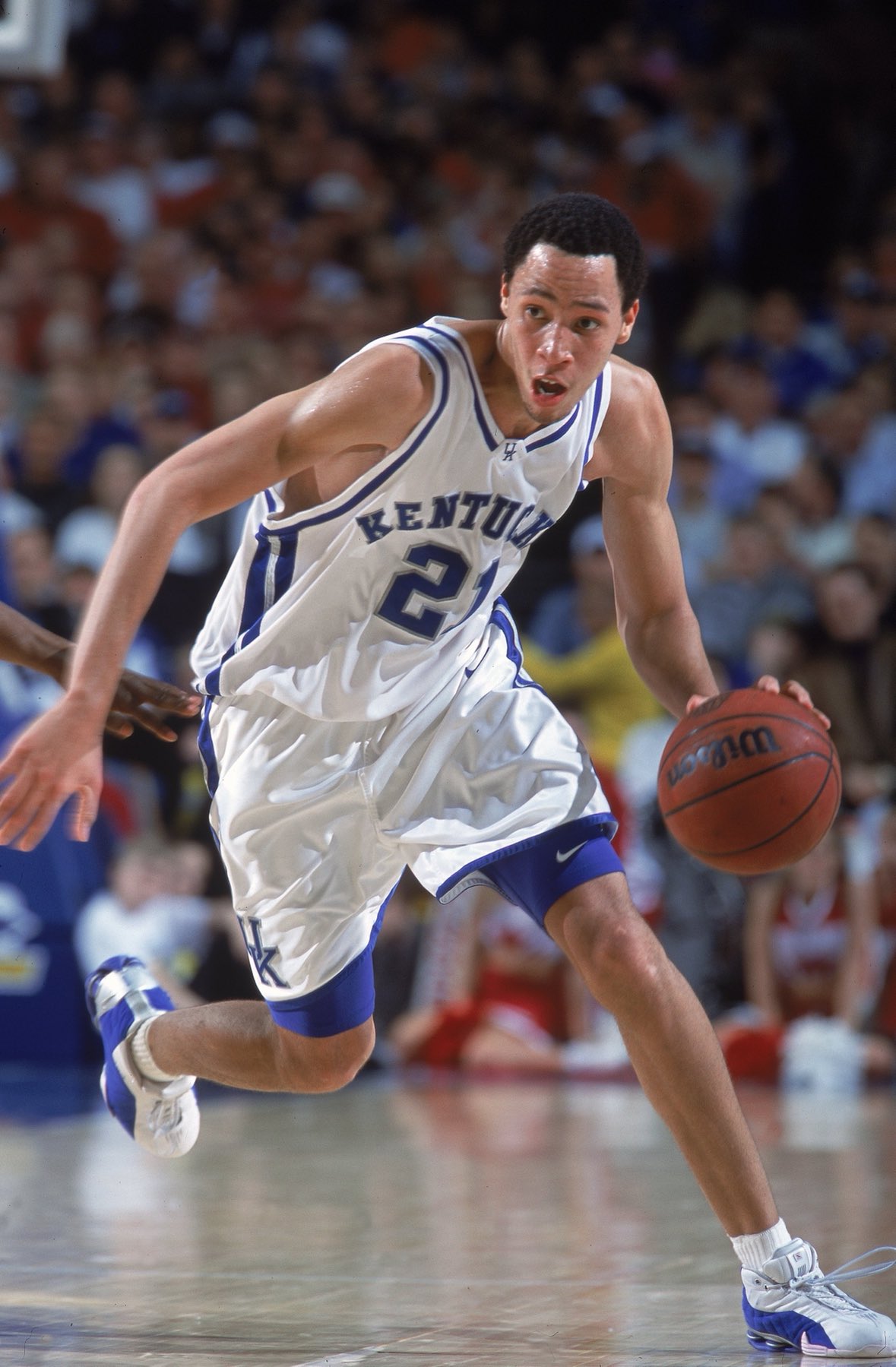 Price was selected SEC Player of the Year and to the Associated Press All-SEC Teams as a junior.
He received the 2001 tournament's Most Valuable Player title and was a three-time team MVP, as the Wildcats won the SEC Tournament twice— in 1999 and 2001.
Despite his glowing athletic career, the hardworking sportsman never took his studies lightly. He was inspired to study sociology from his experience with kids in basketball camps.
Prince believed that getting into sociology gave him an opportunity to visualize the kind of role model he wanted to be for the next generation; he graduated in 2002.
Professional Career
After his wonderful collegiate career, he was a high prospect for the 2002 NBA draft. He was picked 23rd in the first round by the Detroit Pistons.
He appeared in only 42 out of 82 games in his rookie year. Next season, he was selected to play in NBA Rookie Challenge.
Following his memorable defensive play against Kobe Bryant while playing with Los Angeles Lakers, his team won the NBA championship in 2004.
After that, Detroit extended his contract for five years, and he appeared in all 82 games of the next season.
In the 2006-07 season, Tayshaun ended with 5.2 rebounds and 14.3 points. He concluded the next season with 13.2 points and 4.9 rebounds.
His performance declined the next season, with 3.5 rebounds and 3.8 points.
At the start of 2013, he was traded to the Memphis Grizzlies. This trade proved to be a blessing for Grizzlies as they finished with their best performance ever.
In 2015, he again got traded to Boston Celtics and played a single game there. He ended his career with Minnesota Timberwolves in the 2016 season.
International Career
Prince was among the lucky few players who were chosen to represent Team USA in the 2007 FIBA Americas Championships.
The wonderful player went on to help his team reach an undefeated record during the competition, and they ended up winning the gold medal.
In addition to that achievement, he was also provided a spot in the 2008 summer Olympics based on his performance.
Prince and eleven other players went to represent the USA at the 2008 summer Olympics. The power pack won the competition with an unbeaten performance by beating Spain, the 2006 world champion.
Retirement
Prince took retirement from his active professional career in 2016. But there is no staying away from the wonderful sport for someone like him who spent his whole life on basketball.
He joined the Memphis Grizzlies as a special assistant to the general manager on August 15, 2017. The Grizzlies promoted the player to Vice President of Basketball Affairs on April 27, 2019.
Personal Life
Tayshaun met his current wife, Farrah Brown Prince, during his time at the University of Kentucky.
He even has a funny story to tell about their early days. On the first date, Farrah took him to watch the animated Tarzan movie.
To win the right girl, a cartoon movie was no big challenge. Soon the first date led to many other dates, which led to an engagement and a lovely wedding in 2005.
They gave birth to a son Tahj Prince. The couple is seen together in many games and likes to conduct charity work together.
Other than that, we barely see any news about them. However, with a solid relationship that has lasted more than two decades, this couple is seen as one of the ideal pairs in the NBA.
Net Worth
Tayshaun Prince has an estimated net worth of $25 million as of November 2023.
The majority of his income comes from his years as an NBA player. He was a highly compensated player at the time.
After 14 seasons in the NBA, he collected over $80 million. In fact, his contract extension in 2005 was worth a whopping $49 million.
In 2014, Prince and his wife bought a waterfront North Palm Beach home for $3.1 million.
They remodeled the house based on their preferences in 2015. After a long stay at home, they sold it in 2022 for $7.5 million.
He works in an executive position now, which gives him a steady income. Also, on the side, he has contract deals with many brands.
Prince prefers to stay indoors more than be outside. He is also a true family guy who likes to spend as much time as he wants with his family.
Especially during his NBA days, he had to stay away from family for nine to ten months a year, so he never missed any chance to be with them.
Charities
Despite getting rich and famous, Tayshaun has never forgotten the humble background that he came from.
So, he has kept his kind spirit alive and likes doing good work for the people and society.
In 2007, with sponsors and a design team, he built a one-of-a-kind "Tay's Town," a palace skybox, inside the NBA arena.
Tay's Town was a unique, kid-friendly suite full of amenities for kids where they welcomed children battling cancer.
This was a part of the Pistons Community Relation department's support group, "Kids Kicking Cancer."
During the Sichuan earthquake of May 2009, Prince, along with other NBA stars, visited the injured children admitted to a Shanghai hospital.
They interacted with kids, boosted their morale, and donated money for a good cause.
He has also participated in many charity sports events. He and his wife mostly associate themself with charities that work for the welfare of kids.
In 2012, Elk Creek, Kentucky's largest winery, released 21,000 limited edition bottles of its best-selling "Kentucky Blue Riesling." The label contained Prince's likeness and signature, which made it memorable.
It was priced at $21 to honor Prince's uniform number at university. The proceeds from this sale went to the Kentucky Department of Agriculture's child nutrition program.
Social Media
The popular retired NBA player doesn't really use social media. His last Twitter and Facebook posts were back in 2013, and since then, he hasn't been active on the platforms.
Twitter: 191 Followers
Facebook: 59K Followers
Popularity Graph
Tayshaun Prince, the former NBA player, is a famous sports figure.
The line graph represents his search results in the last 12 months.
Frequently Asked Questions (FAQs)
Where is Tayshaun Prince today?
After the end of his professional career of nearly 14 years, Tayshaun has transitioned into an executive decision-making role. Memphis Grizzles appoint him as Vice President of Basketball Affairs.
How many Olympic medals does Tayshaun Prince have?
Tayshaun and the US team won gold in the 2008 summer Olympics by defeating Spain. It was the first and only time Tayshaun played in the Olympics.