Theo Ratliff is an American former professional basketball player who last played for the Los Angeles Lakers.
With his great basketball talents, he has spent sixteen seasons in the NBA with nine different teams and has earned a lot of respect as a player.
One of the essential factors is his ability to lead his team to victories with his ball-handling and defensive skills.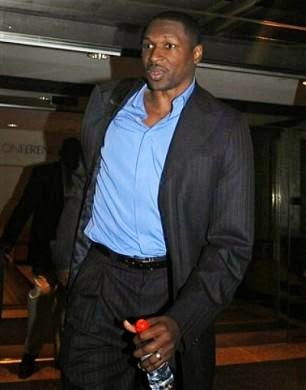 Even though Theo is no longer a basketball player, he is still involved with the profession as the owner of the Rome Gladiators, a basketball team.
Many basketball fans see him as a role model, and his efforts have been recognized throughout his career.
In this article, we'll look at Theo Ratliff's personal life and more. Let's look at some quick facts before we get started.
Quick Facts
Full Name
Theophalus Curtis Ratliff
Birth Date
April 17, 1973
Birth Place
Demopolis, Alabama
Nick Name
Theophilus
Religion
Christian
Nationality
American
Ethnicity
Black
Education

Demopolis High School
Wyoming University

Horoscope
Aries
Father's Name
Not Known
Mother's Name
Camilla Ratliff
Siblings
Thad Ratliff, Tim Ratliff
Age
49
Height
6 feet 10 inches (2.08 meters)
Weight
225 pounds (102 kg)
NBA Draft
1995 / Round :1 / Pick: 18th Overall
Hair Color
Black
Eye Color
Black
Career Highlights & Awards

NBA All-Star (2001)
2× NBA All-Defensive Second Team (1999, 2004)
3× NBA blocks leader (2001, 2003, 2004)

Build
Athlete
Marital Status
Married
Wife
Kristina Ratliff
Children
Alexis Ratliff, Stacia Ratliff, Yasmeen Ratliff, Darius Ratliff, Adonis Ratliff, Sasha Ratliff
Position
Center / Power forward
Profession
Former Basketball player
Net Worth
$45 million
Salary
$149,690,303
Last Played for
Los Angeles Lakers
League
NBA
Active Since
1995 – 2011
Social Media
Instagram, Twitter
Merch
Trading Cards
Last Update
March, 2023
Theo Ratliff | Early Life, Family & Educations
Theophilus was born in Demopolis, Alabama, to his mother, Camila Ratliff, on April 17, 1973.
Furthermore, despite growing up in a tiny town and being the oldest sibling in a family, Theo has found a way to excel at basketball.
Theo liked to go through the woods, play baseball, and football in the yard with his neighborhood pals when he was a kid.
One of his early memories is of playing baseball with a team and receiving a cut, which he considers the worst thing in the world.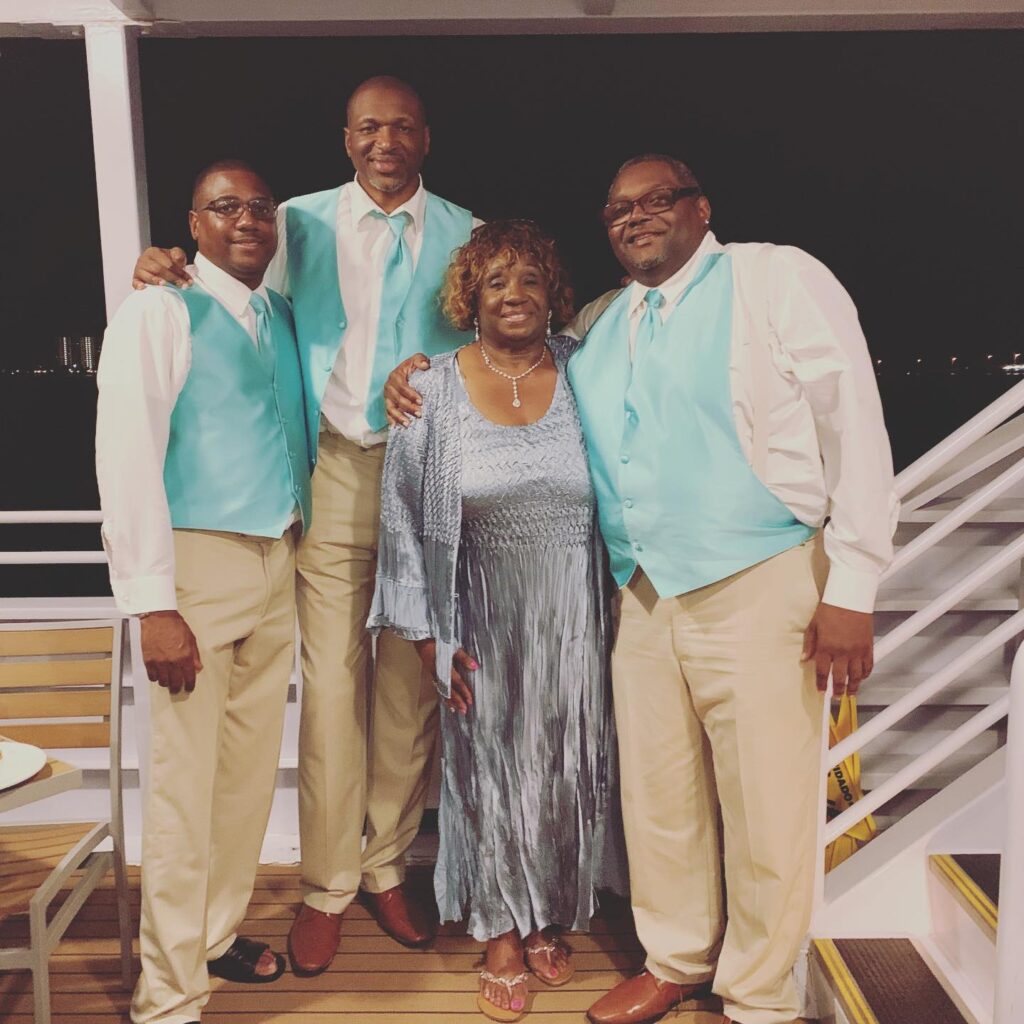 He used to be an attentive child who didn't speak unless he knew someone, such as relatives or friends, and who listened far more than he said.
However, nothing is known about his father. His family consists of four individuals, including Thad and Tim, his two brothers.
Growing up, Theo's central court was asphalt, but he dreamed of being an NBA basketball player touching the ball on the dirt court. Now, the rest is history.
Camilla, Theo's mother, has always been concerned about her children's education, even if she disagrees with her son's sporting career.
Theo Ratliff | Career
Early Career
Beginning his early career, Theo attended his hometown high school, Demopolis High School, for his early education.
Furthermore, his high school experiences were the first steps in steadily realizing his basketball aspirations.
After trying out several sports in high school, such as basketball, football, and baseball, he decided that basketball was his favorite and began to train for it.
After finishing his early schooling, he enrolled at the University of Wyoming, where he spent five years completing his collegiate degree and preparing for future professional steps.
Moreover, he had a tremendous collegiate career, earning entry into the University of Wyoming Athlete Hall of Fame in 2005.
NBA Career
Detroit Pistons first selected him as the 18th overall pick in the 1995 NBA Draft, beginning his NBA career. He played two seasons with them and was traded to another team.
After completing two seasons, he was traded to the Philadelphia 76ers and spent three seasons there. Also, in the 2001 All-Star games, he was voted as Eastern Conference.
However, because of his injury, he could not attend the conference. Theo was then traded to Atlanta Hawks.
Despite being traded, he missed most games with the Hawks due to an injury, but he had a fantastic season in 2003-04. In the games, he had a league-high 307 blocked shots.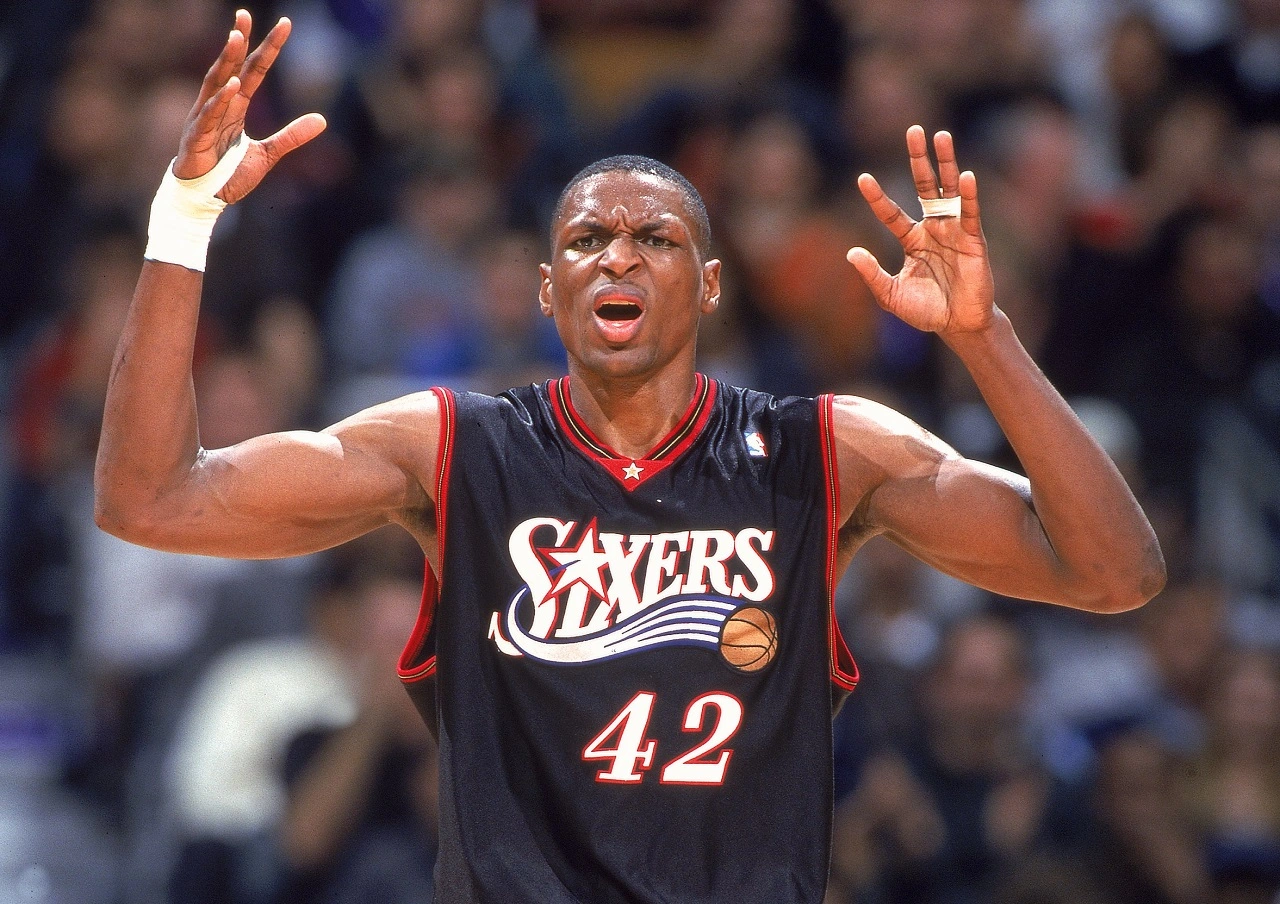 He was moved to the Portland Trail Blazers the following season and signed a three-year contract with them. He did, however, lose his starting job, and his agreement did not work out.
For the following season, he was traded to Boston Celtics from Blazers in the deal of exchanging Randy Foe, Raef Lafrentz, and Dan Dickau.
In 2007, he was again traded to Minnesota Timberwolves and was waived the following year. Also, he made his return to the Pistons in March 2008.
Furthermore, he again returned to the 76ers for the 2008-09 seasons and was signed by the San Antonio Spurs and then with Charlotte Bobcats in the offseason.
Lastly, with one year deal, Theo made his last appearance with the Los Angeles Lakers in 2010 and announced his retirement in 2011 December.
Also, read about George Mikan Bio: Net Worth, Death, NBA, Lakers & College>>
Awards & Careers Highlights
Veteran player Theo Ratliff played for sixteen years as a professional and showed his incredible basketball skills to his fans. As of now, he is retired but still relates to basketball as the owner of his basketball club, Rome Gladiators.
He has garnered several awards and distinctions during his career, making his basketball career unforgettable to remember for a lifetime.
Some of Theo's career highlights include:
NBA All-Star

(

2001

)

2×

NBA All-Defensive Second Team

(

1999

,

2004

)

3×

NBA blocks leader

(2001, 2003, 2004)

2× First-team All-

WAC

(1994, 1995)

NCAA blocks leader

(1993)

2×

WBA

champion (2005, 2006)
Theo Ratliff | Age, Weight & height
Well-known basketball player Theo Ratliff is currently 49 years old, and his birthdate falls in April, making his zodiac sign Aries.
As an athlete, the primary goal is to work hard and stay in form so that you can play on the field. Theo has worked hard to keep his body in shape throughout his career.
Theo is 6 feet and 10 inches tall, which allows him to score effortlessly on a basketball court.
Speaking of his weight, during his professional career, he weighed 102 kg, which was an ideal physique for an athlete.
Also, read about NBA: Top 10 Best Centers of All Time>>
Theo Ratliff | Net Worth & Career Earning
Throughout his basketball career, Theo has made enough money to live well in the future as he has played for nine different NBA teams.
Furthermore, his actual net worth is unknown, but it is estimated to be $45 million.
Similarly, his total salary with nine different NBA teams is $149,690,303. You can check out his past salaries at hoopshype.com.
Theo Ratliff | Personal Life
Let's explore Theo Ratliff's personal life.
Theo Ratliff is a married man who values his family above everything else. For the past twenty-five years, he has been married to Kristina Ratliff.
Long-term couples have six children together and love each other so much. His daughter, Sasha, is an athlete at Ole Miss Volleyball and Alexis at san Diego state Volleyball, whereas his oldest daughter, Stacia, completed civil law at the University of Alabama.
Darius and Adonis Ratliff, the other twins, are working hard to become athletes, and Yasmeen is a basketball player for Los Angeles.
Similarly, Theo has a close relationship with his family and frequently posts about them, inspiring and praising them for their efforts.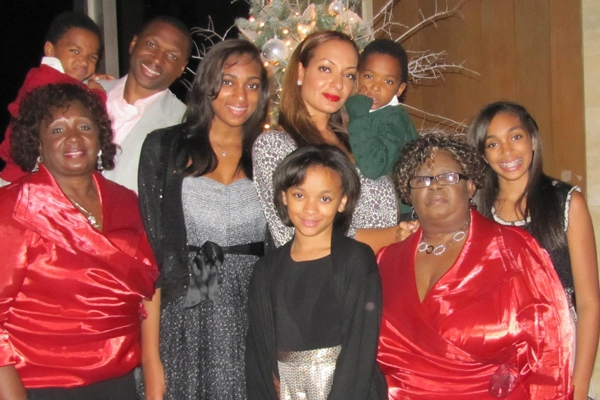 In one of Theo's Instagram posts, he has shared a loving video of his kids appreciating their mother and grandmother.
Theo is a strong supporter of the Black Lives Matter movement and frequently participates in it. He also supports Social Justice and Racial Inequality and raises awareness about a pressing concern for many people.
Seeing the Ratliff families' amazing love for one another, as well as their ability to cheer one other up and support one another, it appears like Theo has a good life with his family.
Business Ventures
Furthermore, following his retirement from basketball, he began his business career in 2004 and became the owner of the WBA Rome Gladiators.
Theo's efforts in Ratliff enterprises and charitable activities have made his admirers proud.
Furthermore, he enjoys returning to his hometown and arranging a camp at the Theo Ratliff Activity Center every year, where he sees young children gain prospects.
In addition, Theo has donated to the Arena-Auditorium renovation, although he does not want the amounts made public.
He has also formed his Theo Ratliff Foundations, to which he and his family are actively committed.
Through financial literacy and leadership development, the foundation's primary mission is to educate, inspire, and empower youngsters worldwide.
Social Media Presence
When it comes to communicating with followers via social media platforms, Theo prefers Instagram and Twitter.
Theo has been actively posting about his daily life happenings on Instagram in terms of Instagram handles.
With 880 posts as of 2022, his Instagram account is verified.
Similarly, when it comes to Twitter handles, Theo joined in 2010 but does not yet have a verified account.
To follow Theo Ratliff, you can click on the given link below.
Instagram: 7268 followers
Twitter: 3271 followers
Frequently Asked Questions (FAQs)
What jersey numbers did Theo Ratliff wear throughout his basketball career?
Theo Ratliff wore jersey number 42 while playing with Pistons, Hawks, 76ers, Timberwolves, Spurs, Bobcats, and number 50 with Celtics, Lakers, and 76ers.
Where is Theo Ratliff now?
After his final game with the Lakers, Theo Ratliff resigned from basketball and is currently active in a variety of business enterprises.
What was Theo Ratliff's injury?
Because of a right wrist injury, Theo's season with the Atlanta Hawks was cut short after 50 games.