The American artistic gymnast Tiana Sumanasekera was born in Fermont, California, to her parents: father, Rajitha, and mother, Ruwangi Sumanasekera.
Tiana is believed to be the first gymnast of Sri Lankan origin to represent the United States on the global competition stage.
Moreover, the gymnast's father is an entrepreneur and investor, while her mother works at a Montessori in California.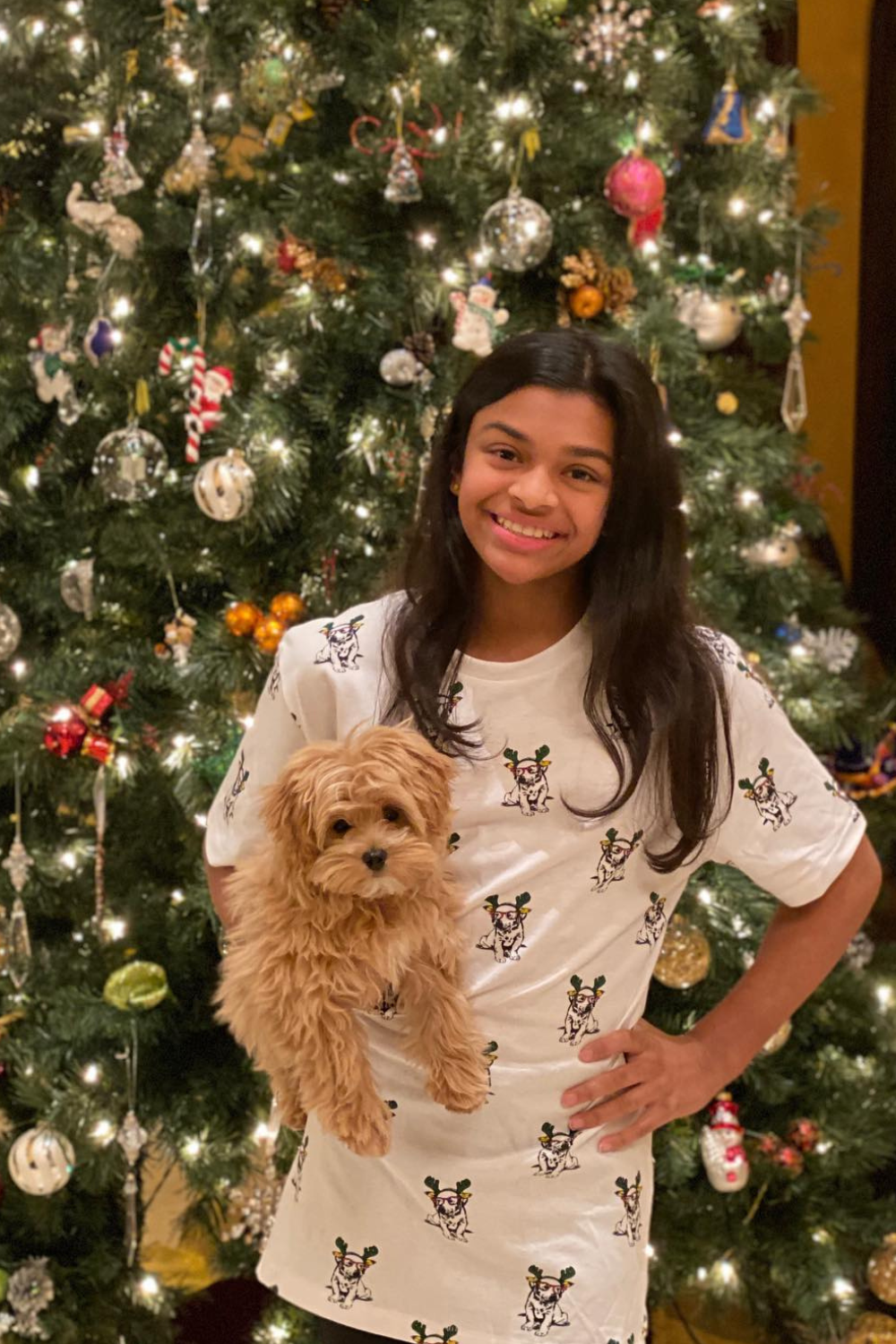 Tiana Sumanasekera competed as a junior in the 2021 Winter Cup, placing seventh in the all-around.
She then participated in the American Classic, winning gold on floor exercise, silver on vault, and eighth in the all-around.
Furthermore, in November 2021, the California-born was selected to represent the United States at the first Junior Pan American Games. She helped the U.S. place first as a team and individually won gold on vault.
Moreover, Tiana secured first place in vault and floor exercise at the 2022 Winter Cup, though she was seventh in the all-around.
The 15-year-old made her senior debut at the 2023 Winter Cup, where she only competed on uneven bars and balance beam.
In April, she achieved gold in the balance beam and individual all-around events, along with a silver on the floor exercise at the Pan American Championships.
Tiana Parents, Rajitha & Ruwangi Sumanasekera
The 2023 Pan American champion Tiana was born to parents Rajitha & Ruwangi Sumanasekera on September 15, 2007.
Her father is originally from Colombo, Sri Lanka, but migrated to the USA for higher studies.
Tiana's parents exchanged their wedding vows on January 30, 2001.
Her mother is a program director at Little Flowers Montessori, which offers part-time programs for children aged 2 to 6 years in Newark.
The proud parents of American artistic gymnasts live in Pleasanton, California, together with a family of four, including Tiana's brother, Kavi.
More On Tiana Sumanasekera Father
Her father, Rajitha, earned his computer science diploma from the Institute of Technological Studies in 1994.
Later, he enrolled at the University of Kentucky, where he completed his Bachelor's and Master's in Computer Science.
Rajitha started working as a software engineer in August 1998 at Cisco Systems Inc. in California.
He worked for more than thirteen years at the company as a principal engineer, test architect, and senior manager of software engineering. Presently, he is an entrepreneur and investor.
Trampoline To Olympic Dreams: The Journey
The young athlete's journey began when she attended a gymnastics birthday party when she was six.
Sumanasekera was jumping and flipping on a trampoline and caught the eye of a coach, who encouraged her parents to enroll her in classes.
Later, she joined the level-three team at Pleasanton's West Coast Olympic Gymnastics Academy.
"The Olympics is a dream," says Sumanasekera. "I know making the five-person team is very difficult. So I'm just going to take it step-by-step and enjoy all the experiences I get."
The 2023 Pan American champion has her sights set on Paris in 2024.