Tori Kelly husband, André Murillo is a former basketball player who has his own impressive accomplishments in the world of sports. The basketball star captured Tori's heart alongside basketball accolades.
Let's learn more about the life of André Murillo and explore his journey as a basketball player and his role as the husband of a music sensation.
p
Tori Kelly is a renowned singer-songwriter and actress whose soulful voice has enchanted music lovers worldwide.
The American sweetheart was born on December 14, 1992, in Wildomar, California.
Kelly first gained recognition when she posted singing videos on YouTube as a teenager. She was also featured in the ninth series of American Idol.
The singer is known for her debut album Unbreakable Smile in 2015, and mainstream hits Nobody Love and Should've Been Us.
Likewise, the second studio album of Kelly, Hiding Place, peaked at number 35 on the Billboard 200 chart in 2018 and received two Grammy Awards.
In addition, she has won BET Awards, Billboard Music Awards, GMA Dove Awards, Radio Disney Music Awards, and YouTube Music Awards, alongside many other nominations.
Tori Kelly Husband: André Murillo
André Murillo is an American-German former basketball player. He last played for the Rostock Seawolves in the second Bundesliga ProB.
Born on May 18, 1990, André Murillo hails from Bremerhaven, Germany, where he first developed his love for basketball.
Standing at 6 feet 5 inches, André's height became one of his greatest assets on the basketball court.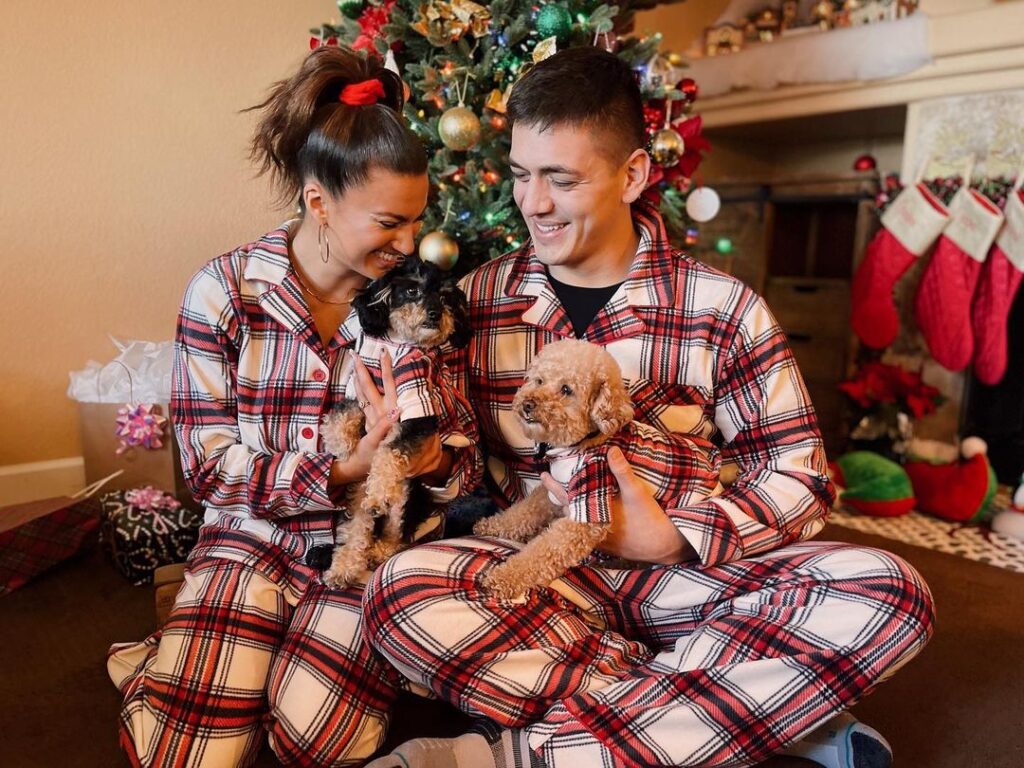 Murillo started playing basketball while in high school in the US. He then began his college career at Concordia University Irvine in 2008.
Similarly, the power forward graduated with a BA degree. He turned professional and played in countries like Germany and Mexico.
Beginning his professional career with the Hamburg Towers, Germany, the player was named the GSAC, NAIA Scholar-Athlete, and NAIA All-American Honorable Mention.
He now works as a talent manager after retiring from basketball in February 2017 with an ankle injury.
The Love Story Of Tori Kelly And André Murillo
Tori Kelly and André Murillo first crossed paths in 2016 during a chance encounter through mutual friends.
As the story goes, the two instantly hit it off, and their friendship soon blossomed into a beautiful romance.
In September 2017, André took their relationship to the next level by proposing to Tori, which the singer joyfully accepted.
It was a delight for their fans when the couple announced their engagement, as they had kept their relationship a secret.
On May 20, 2018, Tori and André tied the knot in a private ceremony in California, surrounded by close family and friends.
Although the couple are yet to become parents, they look after two adorable pet dogs at home.
Tori Kelly Was Hospitalized After Collapsing in Public
The Grammy-winning singer, Tori Kelly, is in the hospital being treated for blood clots.
Reportedly, she collapsed at a restaurant in downtown Los Angeles while out to dinner with her friends on July 23, 2023.
The singer was rushed to Cedars-Sinai Medical Center, one of L.A.'s topped-rated facilities, after she passed out.
Kelly is currently in the ICU and receiving treatment for blood clots found around her lungs and legs, as per reports.
Doctors are also trying to determine if she has blood clots around her heart and other vital organs.
The TMZ sources also reported that Kelly has been in and out of consciousness during her hospitalization.
Meanwhile, Kelly's husband, André Murillo, is yet to comment publicly on her current health condition.