Valentina Giacinti has not revealed her partner and appears to be single.
She is busy with her career and is surrounded by her parents, brother, and grandparents.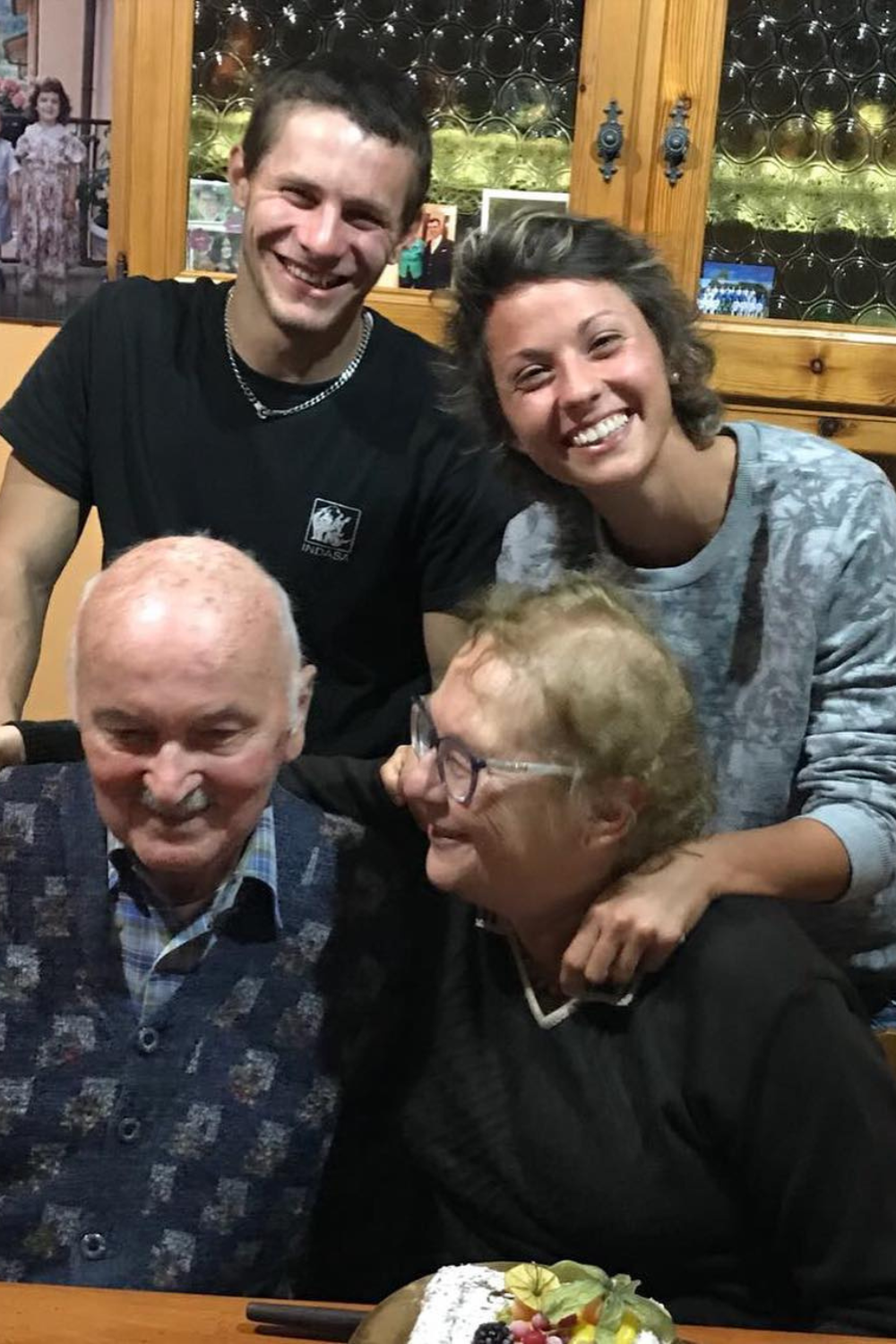 Valentina Giacinti is an Italian professional soccer player born on January 2, 1994, and plays forward.
Giacinti debuted her career with the P.C.A. Atalanta youth team and later debuted her senior career on January 30, 2010, in Serie A with the same club.
She joined Napoli and Mozzanica in 2012 and 2013, showcasing her exceptional skills.
Additionally, Valentina moved to Brescia in 2017 summer to pursue UEFA Women's Champions League. She helped her club win Supercoppa Italiana and was the league's top scorer.
Moreover, on June 11, 2018, her contract was transferred to A.C. Milan, where she took her club to new heights. They qualified for the UEFA Women's Champions League and reached the final of the Coppa Italia.
Before joining her current club A.S. Roma, she was transferred on loan to Fiorentina, where she helped her club to avoid relegation.
Later, on July 21, 2022, Valentina was transferred to Roma. She won her second Supercoppa Italiana of her career.
Furthermore, Valentina is currently participating in the ongoing 2023 FIFA Women's World Cup.
Valentina Giacinti Partner: Is She Dating Anyone?
Valentina Giacinti has not been public about her relationship status. Despite having her life in the public's eyes, she has been hidden from her partner.
Giacinti is very active on all her social media but mostly shares about her behind-the-scenes in soccer careers, families, or vacations.
Additionally, she has a dog named Sid. Sid is a Labrador and loves her mom, as they can always be seen together.
Valentina spends most of her time with her grandparents, brother, and her dog, apart from soccer.
Also, she seems to be a very adventurous person through her Instagram posts.
Moreover, she loves partying with friends, vacationing, and traveling to different parts of the world when she is not playing soccer.
Apart from soccer, she seems to be a water baby, as she can be seen on beaches, pools, or other forms of water.
Besides, she is involved in different charitable occasionally.
Valentina Giacinti: Parents & Family
Despite showing regular love for her grandparents, not much information is public about her parents. She has a younger brother, Davide, born May 3, 1999.
Unfortunately, her grandfather died on September 22, 2018. She shared a lengthy Instagram post expressing her love.
Her brother, Davide, is in an open relationship with his girlfriend, urban planner/designer Letizia Cavalli. They have been public about their relationship for a long time.
Valentina and her brother share a close bond together. Davide is very supportive of her sister's passion and can often be seen cheering for her sister in the stadium.
Her brother also has a dog, Marek, a German shepherd.