Viktor Hovland sister, Julie Hovland, is emerging as a rising star, igniting curiosity and capturing attention in the world of sports.
Viktor Hovland gained attention by winning the 2018 US Amateur, highlighting his talent. In 2020, he became the first Norwegian to win on the PGA Tour, triumphing at the Puerto Rico Open.
Hovland further solidified his success by winning the BMW International Open on the European Tour in 2021.
Viktor has proudly represented Norway in international golf competitions like the Eisenhower Trophy and the World Cup of Golf.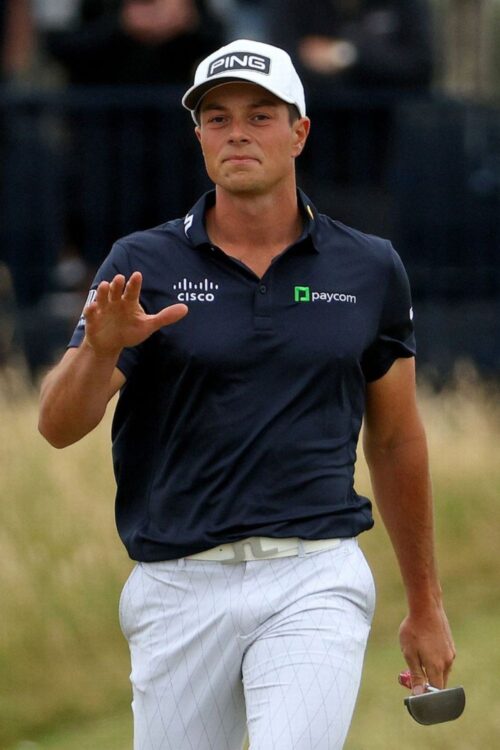 He has performed well on the PGA Tour, earning multiple top-10 finishes, including at major championships like the US Open and the Masters.
The pinnacle of Hovland's career so far came in 2021 when he had the honor of representing Europe in the prestigious Ryder Cup.
Adding to his accolades, Hovland emerged victorious at the illustrious Hero World Challenge and also defended the title in 2022, displaying his consistency and resilience.
Viktor Hovland Sister Julie Hovland Is Also A Golfer- What About His Brother?
Viktor Hovland was born on September 18, 1997, in the vibrant city of Oslo, Norway.
Viktor's journey into the world of golf began with the influence and support of his parents, Harald and Galina Hovland.
Viktor Hovland's brother Mats Eriksen Hovland is a BI Norwegian Business School graduate. He holds a bachelor's degree in marketing and sales management.
Currently, Mats is reportedly employed at a commercial banking services company in the bustling city of Oslo. There he contributes his expertise to the world of finance.
Who Is Viktor Hovland's Sister, Julie Hovland?
Julie Hovland, an accomplished golfer, is sometimes referred to as the sister of Viktor Hovland.
While they may share family ties, it's important to note that they have different parents. She is the daughter of Rune and Kristin Hovland.
Julie Hovland, born on December 16, 1998, in Bergen, Norway, has made notable achievements in her collegiate golf career.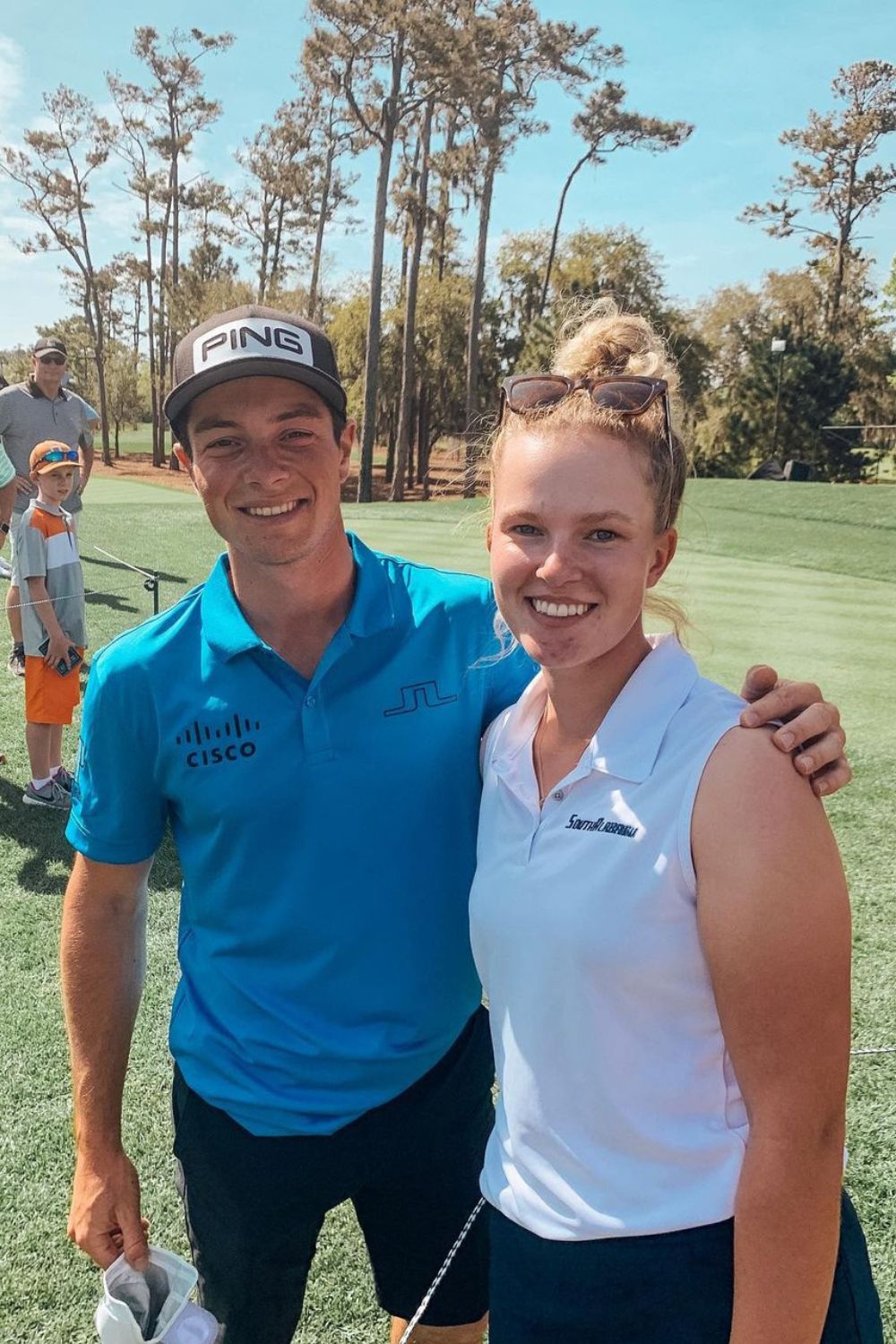 Julie's success dates back to her high school days, where she helped her club win junior Norwegian titles.
After high school, she started playing for the South Alabama Jaguars. As a senior, she set a new program record for birdies in a tournament with 19 at the Lady Red Wolves Classic.
Similarly, Julie earned medalist honors at two events, was runner-up in another, and achieved top-five finishes in her final three events in the 2020-21 season.
Julie graduated with a bachelor's degree in Business and is currently working as an Assistant coach for the South Alabama Women's Golf.
Viktor Hovland's Bold Fashion Choices Spark Controversy
Viktor Hovland's outfit at the PGA Championship once again garnered attention and criticism from golf fans on social media.
The Norwegian golfer was seen sporting a bright orange and yellow ombré polo during the tournament's first round at Oak Hill Country Club in Rochester, New York.
He paired the short sleeve top with an orange and blue zip-up jacket featuring a matching ombré zipper.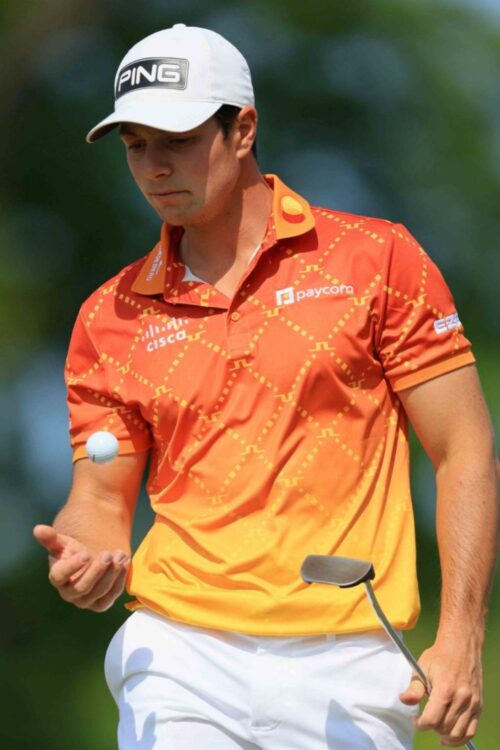 This isn't the first time Hovland has faced backlash for his fashion choices on the golf course.
During the Masters in April, he wore a pink and white floral shirt from J. Lindeberg, which drew severe reactions from people on social media. Some even compared his attire to "an exploded watermelon."
His fashion choices also have sparked comparisons to a Dutch speed skater and the character "Emily in Paris."
Despite the criticism, Hovland has maintained a lighthearted attitude, acknowledging the unconventional nature of his clothing choices.
Hovland has previously stated that he has no say in choosing his outfits. He also stated that he simply wears what his sponsor, J. Lindeberg, provides him.
Ultimately, his fashion statements continue to generate buzz and debate among golf fans and social media users.