Ward Burton is the proud father of Jeb Burton, who is an American professional stock car racing driver.
He is a full-time driver in the NASCAR Xfinity Series for Jordan Anderson Racing, steering both the No. 27 and 22 Chevrolet Camaros.
As the offspring of Ward Burton, the nephew of Jeff Burton, and the cousin of Jeff's son, Harrison Burton, he hails from a distinguished racing family.
Before his current role, he logged multiple seasons as a consistent driver at South Boston Speedway.
Notably, Burton has competed in all three of NASCAR's national series.
With his success both on and off the track, the racer has made his father proud. As a former driver, Ward wanted one of his kids to pursue racing.
Observing the accomplishment of his dear son, he is more than delighted.
John Edward Burton III is a retired American professional stock car racing driver. Although Burton's birthplace is Danville, Virginia, he regards South Boston as his hometown.
Throughout his NASCAR Winston Cup Series career, he secured victory in five races, notably the 2002 Daytona 500 and the 2001 Southern 500.
As a prominent figure in the Burton racing lineage, he is the elder sibling of fellow NASCAR driver and NASCAR on NBC broadcaster Jeff Burton.
Furthermore, the former driver serves as the operator of the Ward Burton Wildlife Foundation, an organization dedicated to conservation and promoting outdoor sportsmanship.
Jeb Burton Is A Married Man
Jeb Burton is a married life who is happily settled down with his wife, Brandi Newcomb.
They initially met through social media, and during their first meeting, Brandi initially assumed that Jeff was a local late-model racer.
Jeb Burton and his wife exchanged vows on January 11, 2020, following his heartfelt proposal during a special vacation in the U.S. Virgin Islands back in 2018.
Brandi is a nurse who currently serves at Sentara Halifax Regional Hospital. She completed her Bachelor of Science in Nursing (BSN) degree in 2018.
Ward Burton Wife And Other Kids
Tabitha Throckmorton Burton, his wife, is an administrator and operations manager at the Ward Burton Wildlife Foundation in October 2022.
Before this position, Tabitha held the finance and business manager position at Jeb Burton Enterprises from December 2021.
Tabitha earned her Bachelor of Arts (B.A.) degree in Political Science and Sociology from Mary Baldwin University.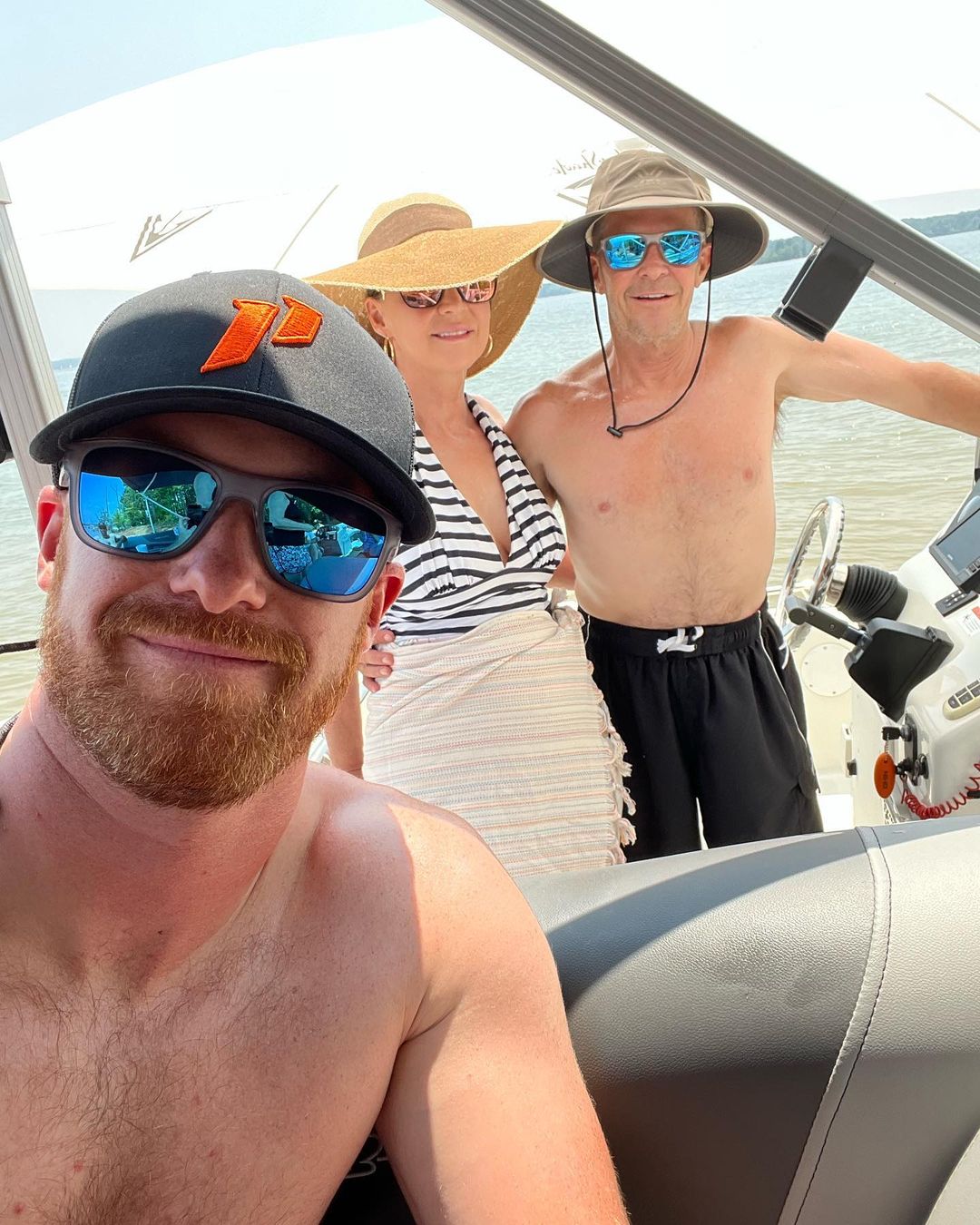 Additionally, she pursued studies in addiction studies and counseling at Liberty University. Her high school education was completed at Halifax County High School.
Furthermore, it's worth noting that Tabitha is a breast cancer survivor, having received her diagnosis in March 2016.
Son Ashton Burton And Daughter Sarah Burton Graper
Jeb Burton has two siblings, namely Sarah Burton Graper and Ashton Burton.
Ashton completed his education at Hargrave Military Academy and has been actively engaged in charitable work to improve people's lives.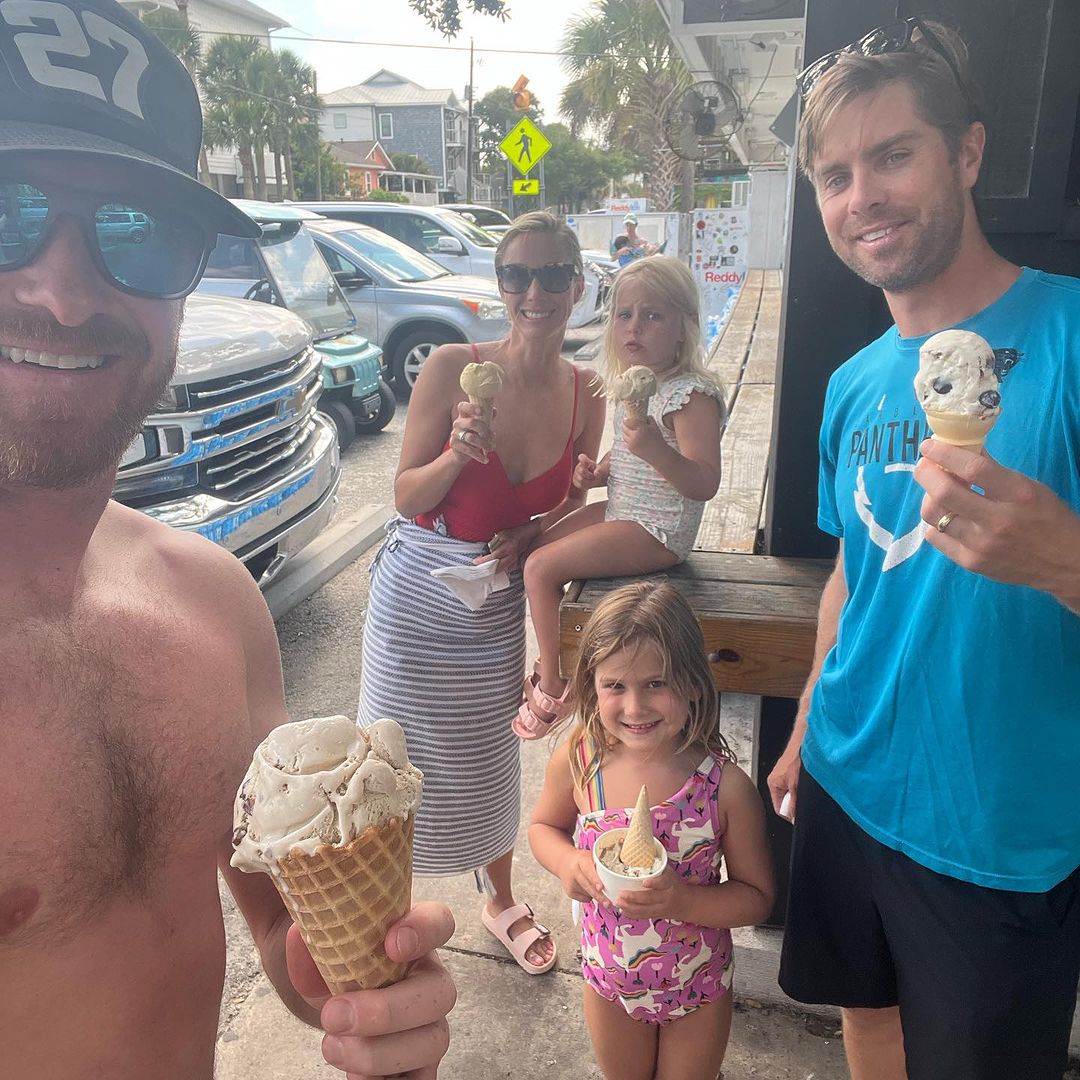 Sarah, his sister, obtained a Bachelor of Science degree in Sport Management from North Carolina State University between 2004 and 2008.
She is married and a mother of two children. Graper is the Chief Growth and Development Officer at the Ward Burton Wildlife Foundation, contributing to the organization's mission.