George Springer sisters, Nicole and Lena Springer, are two younger siblings of the Blue Jays outfielder. The sisters are actively involved in the world of baseball.
The youngest of the family, Lena, is the assistant coach of the University of Texas softball team. In the past, Nicole has managed the South Connecticut State University softball team in the same position.
The two younger sisters couldn't be more proud of their brother's accolades throughout his career.
In an interview, Nicole said when she was diagnosed with Type 1 Diabetes, she took inspiration from her brother, who worked hard on curing his stutter.
After seven years with the Astros and winning the World Series in 2017, alongside Jose Altuve, and Alex Bergman, George Springer decided it was time to move on.
At Blue Jays, Springer is yet to taste the success he did with the Astros. Many place a question mark on his age and whether he can lead his side to glory.
George Springer Sisters: Nicole And Lena Springer
George Springer's sisters Nicole, and Lena Springer, are assistant coaches of collegiate softball teams.
The younger sisters of George Springer have forged successful careers in the sport we all love. It wasn't long ago the Springer siblings would scrap enough money to buy tickets. Today, the siblings can proudly say they were able to follow their passion.
Nicole Springer Has Worked For South Connecticut State University
Two years younger than George, Nicole is the assistant coach for the Southern Connecticut State University softball team.
After completing high school, Nicole joined Hartford University, where she continued to play baseball. After two seasons with Hartford and receiving an associate degree, Nicole joined Central Connecticut State University.
As a softball payer, Nicole averaged 0.369 for CCSU and managed to score ten home runs.
She was previously named First Team All-Americans East and to the America East All-Rookie Team while at Hartford.
In 2012, in her first year at CCSU, Nicole played 49 games and earned a place in the All-Northeast Conference Second Team.
In her senior year, Nicole carried her team to the NCAA Tournament, a feat that had never been previously achieved.
If there are girls who give up on their athletic dreams after uni, Nicole's story was bound to be different. She took her baseball skills to an international level and was part of the Puerto Rican National Team.
Nicole worked as the assistant coach for South Connecticut State University in the 2015 season and is believed to work as the Community Relations Manager for New Britain Bees.
Lena Springer Is The Assistant Coach For The University of Texas
Born on March 30, 1995, Lena Springer is six years younger than her brother, George.
The Ohio State graduate, Lena Springer, earned a criminal and justice studies degree. Later, Lena enrolled at Delaware State University, securing a master's in Sports Administration.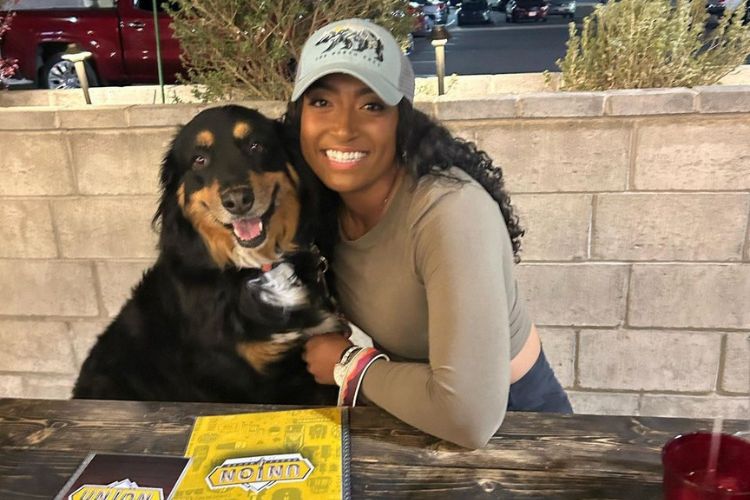 She then joined Bo Jackson's Elite Sports as a private softball instructor and later worked as the Head JV Softball Coach at Olentangy Liberty High School.
Before joining the University of Texas, Lena worked as a pitching coach at Trinity College-Hartford in 2019. She joined the UTEP Miner's softball team in August 2021.
George Springer Parents: George Springer Jr And Laura Springer
George Springer's parents, George Springer Jr. and Laura Springer, passed on their athletic genes to their kids.
In 1976, his father, Springer Jr, played in the Little League World Series. He never really achieved the same level of success as his son but has now lived his dream through his eyes.
After graduating with a degree in arts from the University of Connecticut, Springer Jr joined the law school earning his Juris Doctor in 1988.
He works as a partner for Rogin Nassau and has previously worked for Robinson & Cole LLP and Thelen Reid Brown Raysman & Steiner LLP.
George's grandfather immigrated to the USA from Panama when he was 17. He worked as a history teacher and was the local head of the American Federation of Teachers. A truly high-achieving family.
Laura met her husband while at the University of Connecticut. She was part of the gymnastics team and also played softball.
In an interview with the MLB, Laura said she teaches gymnastics and ice hockey to those around her area in New Britain.
The baseball couple won the Parents of The Year Award at the Little League Series in 2016.
The award is given to those parents whose kids are in the MLB and who played an active role in their child's development while at Little League.