Cam Reddish is the son of parents Robert and Zanthi Reddish. Robert and Zanthi share two children, Cam and Aaron, who also played high school basketball.
Reddish was a five-star high school recruit, earning Mr. Pennsylvania Basketball and a spot in the 2018 McDonald's All-American Boys Game.
Reddish began his professional career after the Atlanta Hawks made their 10th overall pick in the first round of the 2019 NBA draft.
Cameron Elijah Reddish, born September 1, 1999, in Norristown, PA, now plays as a shooting guard for the NBA's Los Angeles Lakers.
For his impeccable performance in his senior year of high school, he won the Mr. Pennsylvania Basketball in 2018.
Furthermore, he played in the 2018 McDonald's All-American Game, Jordan Brand Classic, and Nike Hoop Summit All-Star games, showcasing his talent.
On November 6, 2018, Reddish made his debut for Duke University by scoring 22 points in a 118-84 win over Kentucky at the 2018 Champions Classic.
Moreover, he made 36 appearances for Duke averaging 13.5 points, 3.7 rebounds, and 1.9 assists and making 33% three-point shots.
The shooting guard has made appearances for a number of teams following his NBA draft, including New York Knicks, Portland Trail Blazers, and Los Angeles Lakers.
However, following a season-ending injury on March 10, 2022, he has failed to reach his true potential.
Cam Reddish Parents: Robert And Zanthia Reddish
Cam Reddish was born to parents Robert and Zanthia Reddish. He is the eldest of the two children of Robert and Zanthia.
Robert allegedly played college basketball at Virginia Commonwealth University from 1989 to 1991. Consequently, Robert was integral in getting Cam into the sport.
Moreover, Robert would often coach the Little League team that Cam played in. In fact, it was Robert who first picked on the talents of his son.
He recalled times when Cam would do things on the court as a second grader that would be tough for a group of junior high school players to pull off.
However, it is unknown what Robert does currently. Moreover, he seems to be inactive on social media and probably prefers a life away from the spotlight.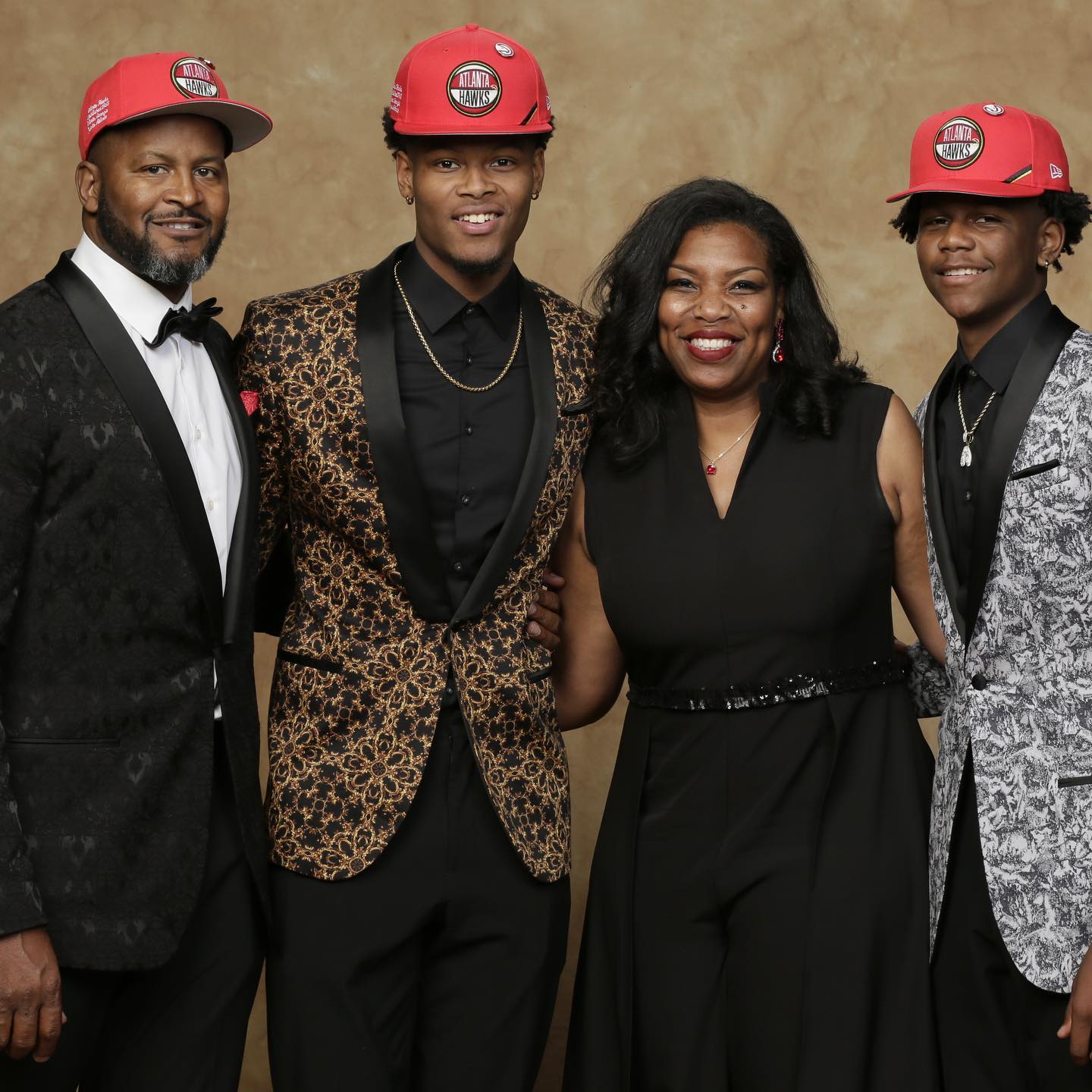 Similarly, Zanthia, Cam's mother, is an avid supporter of her sons and the sports that they play. If Robert was the on-field coach, his mother provided the coaching beyond the field.
According to her Instagram profile, Zanthia is an author, speaker, and certified life and parenting coach.
Moreover, she also appears to have a doctorate degree in Educational Leadership and Administration.
In addition to that, she is the founder and CEO of Impoweredd, an educational consulting firm that trains and supports new and fresh school principals.
As a former elementary school principal, Zanthia's organization seems to be operating well since its inception in 2018.
Unfortunately, just like her husband, Zanthia chooses to keep her personal life private.
Thus, there's no information available about how or when the couple met and their marriage date.
What The Future Looks Like
Despite making the headlines at the collegiate level, Reddish has failed to make the same impact in his NBA career.
Following his draft in 2019, the shooting guard's best record yet has been 36 points against Orlando Magic for the Hawks.
Moreover, after being traded to the Knicks, he managed just two points and two rebounds in the five minutes of his debut.
Unfortunately, a season-ending injury saw him sidelined, and it has been an uphill battle ever since for the 24-year-old.
However, with the Lakers, he has been getting the nod ahead of fellow shooting guard Max Christie.
While the athlete has yet to contribute to the games as he did at the collegiate level, he is making some strides.
Moreover, the Lakers' head coach Darvin Ham stated Reddish's game experience, size, and athleticism to be the key factors in his selection.
Despite having tough defensive matchups like Jamal Murray and Kevin Durant, the shooting guard has managed to impress his coach.
Furthermore, Ham was full of praise for Reddish and hoped he would be able to get into the team's system of play and possibly be the best version of himself.