Dean Evason wife, Genevieve Wright, has been working for Air Canada for several years. The NHL coach was previously married to Sherri, with whom he shares three kids.
Dean Evason, the head coach of the Minnesota Wild, hasn't opened up too much about his personal life. But the news that has popped up about him in the media hints the coach is a family man.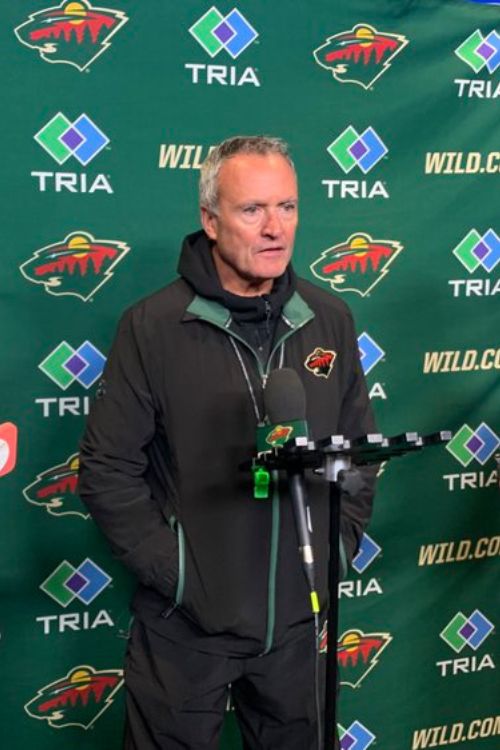 In February 2020, when Dean won his first NHL game, he said in his post-match interview that his eyes were fixated on his three kids. As the kids jumped in the air, Dean knew they had scored.
In his recent interview, Evason stated even after many years in his coaching role, he still had butterflies about the season opener.
And his team didn't disappoint him, as the Wild beat the Florida Panthers 2-0 in the opening game at Xcel Energy Center in St. Paul.
Dean Evason Wife: Who Is Genevieve Wraight?
Dean Evason's wife, Genevieve Wraight, works as a Service Director for Air Canada. On her Instagram bio, the better half of the hockey coach has written she is a YUL/MSP-based AC flight attendant, but her LinkedIn account states otherwise.
Genevieve graduated from Concordia University with a Psychology degree and remains lowkey about her relationship with Dean Evason. The couple is believed to have tied the knot on August 26, 2017.
Along with working with Air Canada, Genevieve also volunteers for the non-profit organization Dreams Take Flight. The organization was started by Air Canada employees in 1989 to give special needs children a trip of a lifetime to Disneyland.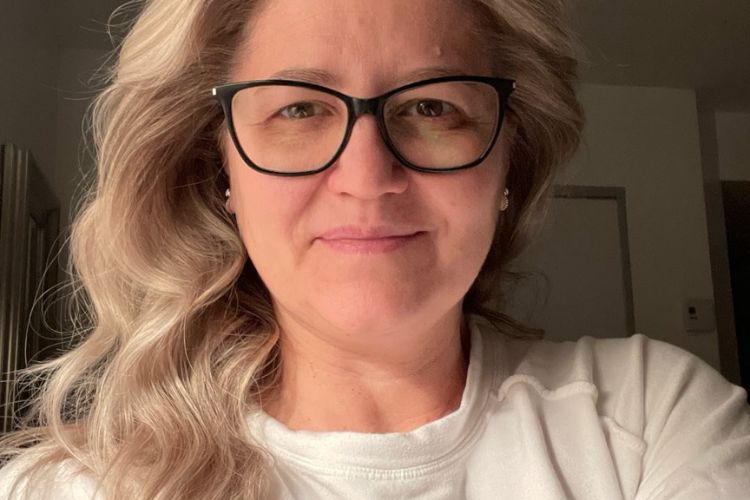 In 2021, in an interview, Dean said the only person who knew about his contract extension with Wild was his wife, Genevieve. Before his wedding to Genevieve, Dean had been married for a long time to Sherri.
When the former couple gave an interview in 2011, they were married for 25 years. The former duo shared the same day of birth and year and hailed from Manitoba, Canada.
It doesn't look like Genevieve and Dean have any kids. Genevieve is available on Facebook but has only shared pictures of her cats.
Dean Evason Kids
Dean Evason has three kids, but they all are from his first marriage with Sherri Evason. Though they might have separated, Dean shares a strong bond with his kids.
Bryce, Brianne, and Brooke are the three kids of Dean and Sherri Evason, and none of them followed their father's footsteps.
Dean and Sherri's first child, Bryce Evason, was born in 1990 and is a graduate of Christopher Newport University. He graduated with a Communication degree in 2012.
While studying at Newport, Dean Evason worked as a Sales Representative for Kettler Capitals Iceplex. After graduation, Bryce worked at LMG Finance as an Assistant Business Manager for a year before joining State Farm Agent.
At State Farm Agent, Bryce worked as an Agency Producer. In 2015, Bryce joined QSP Fundraising as a Fundraising Consultant for two years, helping those interested in selecting the best program to meet the special needs of their group.
Bryce rejoined LMG Finance in 2017 in a permanent position as their Business Development Manager. The oldest son of the NHL coach has stayed off social media.
After Bryce, Dean and Sherri welcomed two girls, Brianne in 1992 and Brooke in 2001. Brianne graduated from Athabasca University, and Brooke currently studies at The University of Lethbridge.