Tim Kennedy wife, Ginger Kennedy, remains away from the spotlight. Kennedy shares two kids with his spouse, who like him, are athletic at a young age.
The former UFC fighter Tim Kennedy has already started his kids training for big battles. He previously shared a rigorous workout routine his kids completed. The workout included doing burpees 40 times, five reps each.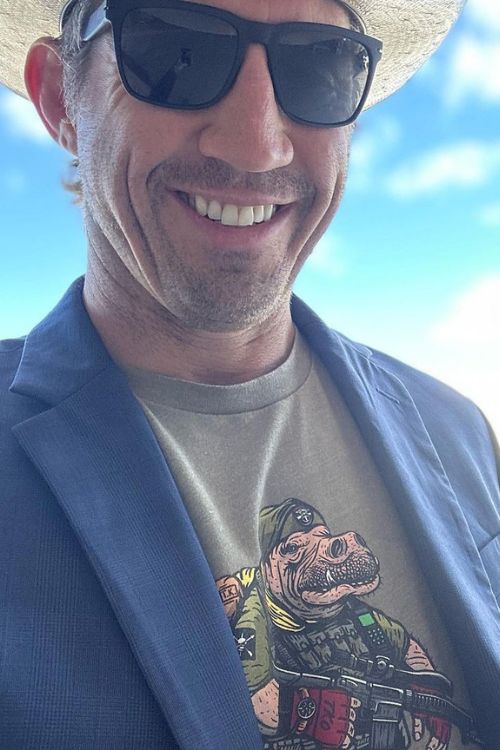 He is also a firm believer that you should travel with kids and take them along with you on various trips. In an Instagram post, Tim wrote, "Choosing not to travel with your children because they won't remember the trips is as dumb as not reading to them at bedtime because they won't remember the stories."
The retired MMA fighter recently appeared in his good friend and famous podcast host Joe Rogan's show. And he has divided the listeners with his view on the latest situation between Israel and Palestine.
Tim Kennedy Wife, Ginger Kennedy
Tim Kennedy's wife, Ginger Kennedy, rarely makes public appearances. On Tim's Instagram handle, we aren't used to seeing his better half.
The former UFC fighter usually shares pictures of his workouts, going on hunting trips, or casually hanging out with his friends. He also shares political messages on his Instagram, giving his view on the current situation.
But we certainly haven't seen his better half on his social media page for a long time. Previously, speaking on the Team Never Quit Podcast, Tim did mention a bit about his married life.
The Army man said there was a point when his marriage was on rocks, and it was his religion that guided him through the difficult time. Tim practices Christianity as his faith and said returning to his faith helped him develop into a better person.
Previously, the MMA fighter shared an Instagram video of him arriving home for Father's Day with four motorcycles. He captioned the post, saying this was one of the ways he could potentially get divorced.
In 2013, Tim wrote that it was his wife who was currently managing his Facebook page. He further added that if anybody wrote something inappropriate, she could have them killed. So, bearing that in mind, Ginger Kennedy seems to be a lethal woman.
Tim Kennedy Shares Two Kids With Wife Ginger
Though Ginger Kennedy might not feature a lot on her husband's Instagram handle, their two kids do. The athletic freak Tim has already made his kids love sports.
Tim has previously talked about the importance of sports in a kid's life, and his two kids certainly seem excited every time they join their dad for athletic adventures.
Ginger and Tim share two kids, a boy and a girl. His son is currently eight years old and loves doing motorsports. Tim calls motorsports one of the best hobbies a young person can get into.
Earlier this year, in May, Tim proudly said his son had completed his Murph workout. To those who don't know what a Murph workout is-it's a classic CrossFit workout.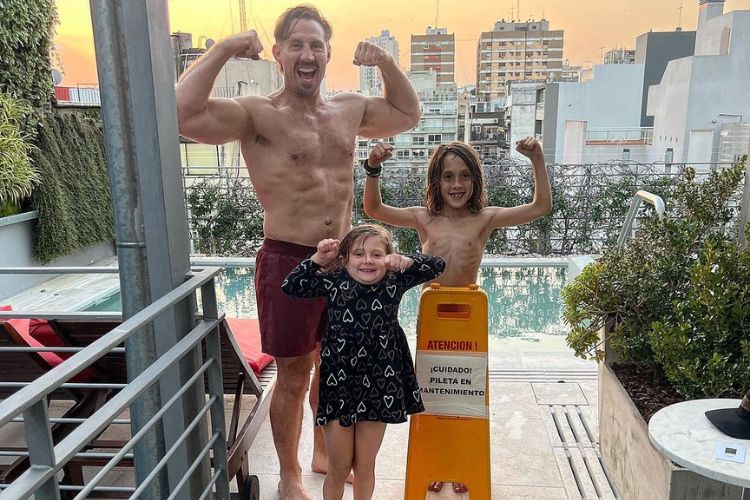 The Murph workout includes running one mile, doing 100 pull-ups, 200 push-ups, 300 bodyweight squats, and then running another mile while wearing a 20lb vest.
He also previously showed that his daughter is interested in workouts, sharing a photo of him and his kids completing a challenging workout routine.
Tim has also shared videos of him and his kids going horseriding, which probably is how the family spends their leisure time. The former athlete also believes traveling with family, especially children is necessary.
In one of his videos shared by Tim, he quoted Dr. Seuss, writing, "Sometimes you will never know the value of a moment until it becomes a memory."
So, all in all, Tim Kennedy is a family man who wants his kids to experience the world.