The identity of Riquna Williams's wife remains unknown to the public, despite being the victim of the widely circulated domestic abuse incident.
While Williams has achieved success in the world of basketball, notably winning the 2022 WNBA championship with the Las Vegas Aces.
However, there is little information available about her wife.
Furthermore, the point guard has not posted anything about her wife on social media, keeping her personal life private.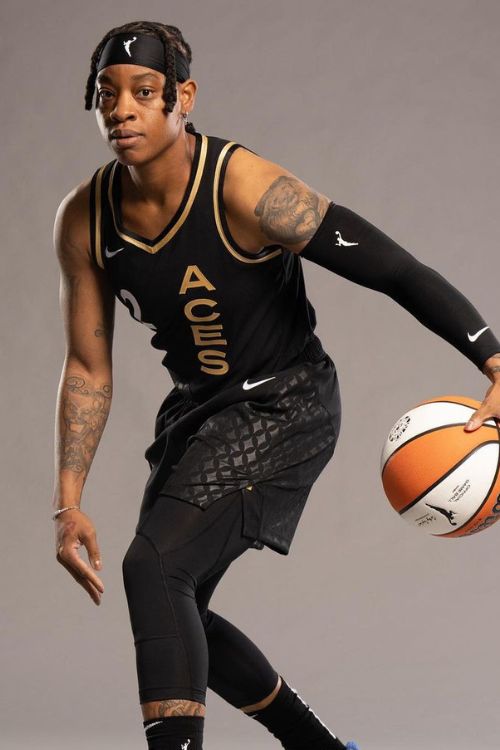 Riquna Williams, nicknamed "Bay Bay," is the youngest of five siblings and has had an extensive career.
She has played for various clubs such as Tulsa Shock, Galatasaray, and Los Angeles Sparks, among others.
Currently, Williams serves as the point guard for the Las Vegas Aces.
She made her debut in the WNBA during the 2012 season after being drafted by the Los Angeles Sparks in the 2012 WNBA draft.
Now 33 year old, Williams has had a commendable career, earning accolades like the WNBA Championship in 2022 and the Commissioner's Cup Champion in 2022.
She was also honored with the title of WNBA Sixth Woman of the Year following the 2013 season.
Despite her successes on the court, she has also been associated with controversial actions.
Who Is Riquna Williams' Wife?
Riquna's wife is an unidentified woman, and it seems she may have intentionally kept her identity a secret due to a recent incident.
It has been reported that she was romantically involved with the WNBA star for a duration of four years. Eventually, they got married in September 2022.
She is said to be from Florida and has a son from a previous relationship. However, there is limited information available about her.
Alkeria Davis
There were speculations that the victim of domestic violence involving Williams was Alkeria Davis, who is a professional model. However, this speculation is not accurate.
Alkeria is actually the ex-girlfriend of the point guard. Unfortunately, she was also a victim of Williams' domestic violence.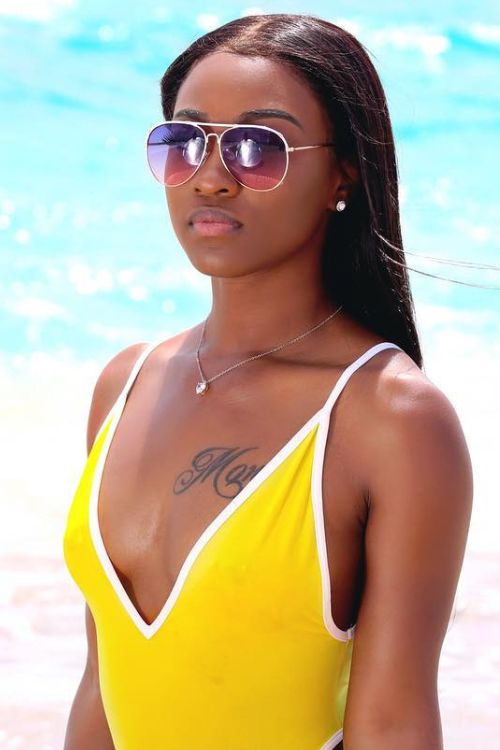 According to an arrest report from April 20, 2019, Williams forcibly entered and repeatedly struck Alkeria Davis in the head, as well as pulling her hair.
Davis mentioned that she and Williams had an on-and-off relationship for five years.
During the time she was associated with the LA Sparks, she was suspended for 10 games following the arrest. Nevertheless, she pleaded not guilty to the charges.
Felony And Battery Charges
The WNBA champion was taken into custody for multiple domestic violence offenses on July 23, 2023.
Moreover, the victim, who happens to be Riquna Williams' wife, reported that she endured punches, kicks, and strangulation to the point of struggling to breathe.
Law enforcement officers recorded evidence of injuries on Williams' wife, such as scratch marks on her neck, a black eye, and swelling on her forehead.
Allegedly, the incident occurred when the victim expressed her desire to take a break and visit her son in Florida. She also accused Riquna of being unfaithful in their marriage.
While Riquna initially agreed to her wife's request, things escalated when she began packing for the trip, leading to violent behavior.
Following the arrest, the basketball player claimed to be the victim, but medical reports contradicted her statement.
Riquna Williams now faces five felony charges, which include multiple counts of domestic battery by strangulation and coercion.
Additionally, she is confronted with four misdemeanor domestic battery charges.
What Happened After?
In court, Williams was released on her own recognizance without bail, likely due to her strong ties to the community.
However, she was required to undergo alcohol monitoring due to concerns raised in the arrest report about her alcohol use.
Additionally, she has another court hearing scheduled for August 2, 2023. Furthermore, the judge has issued an order prohibiting Riquna from having any contact with her wife.
Furthermore, her team, the Las Vegas Aces, acknowledged her arrest through a statement and announced that she would not be allowed to participate in team activities.
The Las Vegas team will be playing against the Dallas Wings on July 31, 2023.