Yusei Kikuchi is happily married to his wife, Rumi Fukatsu, who is not only the love of his life but also his understanding partner.
Yusei Kikuchi is a talented Japanese professional baseball pitcher currently playing for the Toronto Blue Jays in Major League Baseball (MLB).
He had an impressive career with the Seattle Mariners in MLB and the Saitama Seibu Lions in Nippon Professional Baseball (NPB) before joining the Blue Jays.
Kikuchi embarked on his MLB journey on January 2, 2019, by signing a notable four-year contract with the Seattle Mariners.
Additionally, he is the first Japanese-born player to make his MLB debut in Japan.
Kikuchi's impressive performance earned him a well-deserved spot on the American League's roster for the 2021 Major League Baseball All-Star Game.
His talent and skills were recognized, allowing him to showcase his abilities alongside other top players in the league during the prestigious event.
Following his successful tenure with the Seattle Mariners, Kikuchi made a significant move by signing a three-year contract with the Toronto Blue Jays on March 14, 2022.
Kikuchi also achieved a notable milestone by earning his first save in Major League Baseball.
Yusei Kikuchi Wife: Rumi Fukatsu
Yusei Kikuchi wife, Rumi Fukatsu, is a former free announcer from Kanagawa Prefecture. She was born on June 24, 1986, and is currently 37 years old.
Rume holds a degree in literature from Ferris University and began her career as a news reporter and announcer before transitioning into freelance work.
Throughout her career, she has made appearances on various TV and radio broadcasts, serving as a newscaster for news reports, entertainment shows, and sports programs.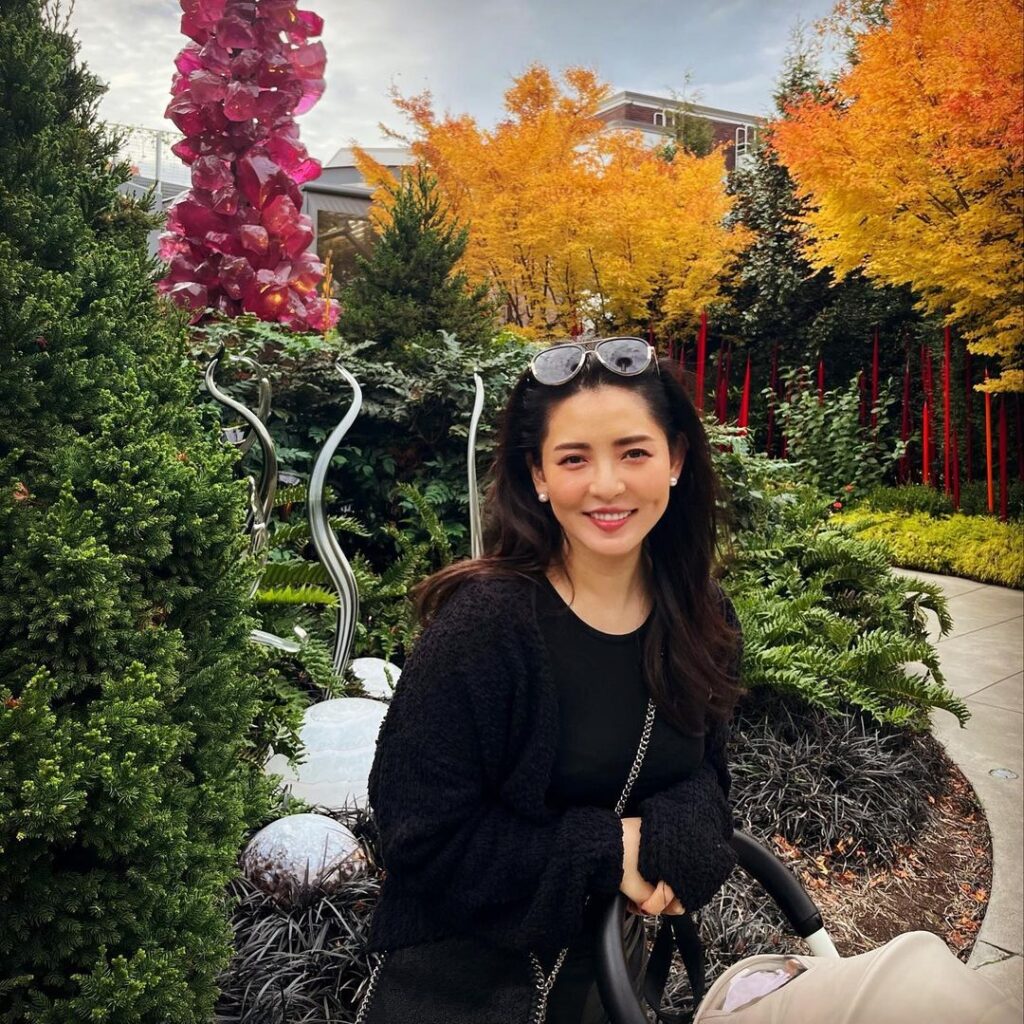 Moreover, Fukatsu was the leading broadcaster for NHK BS1's "World Sports MLB" on weekdays, providing coverage of major league baseball.
Fukatsu also has her own website named Rumi Fukatsu Official Website. Moreover, she also has a blogging channel where she shares her life event.
Rumi Fukatsu And Yusei Kikuchi Relationship Timeline
The baseball couple's relationship started after Yusei first noticed Rumi Fukatsu, a freelancer, in the autumn of 2013.
Even though Yusei expressed his feelings towards her, Fukatsu consistently declined for two years, as she preferred to maintain a professional relationship with the athletes she worked with.
Finally, in November 2015, Kikuchi successfully organized a casual dinner gathering that included Rumi Fukatsu and a mutual friend.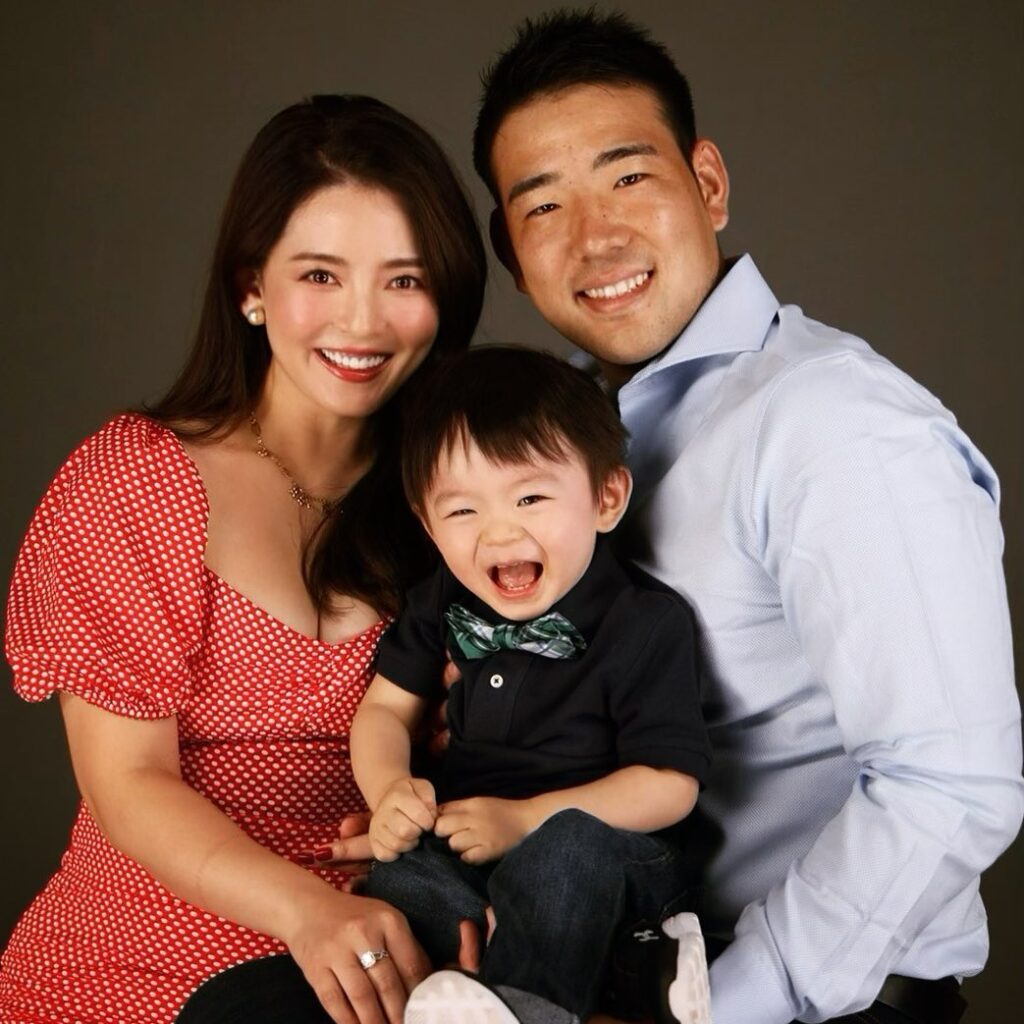 This marked the beginning of their romantic relationship, and they officially started dating in December 2015.
The relationship progressed, and in March 2016, Kikuchi proposed to Fukatsu before the baseball season.
The couple exchanged their wedding vows in 2016, cementing their dedication to each other.
As their relationship blossomed, Yusei Kikuchi and Rumi Fukatsu welcomed their son, Leo, in 2019.
Yusei Kikuchi's Parents
The player was born to his parents on June 17, 1991, in Morioka, Iwate, Japan.
As a child, Yusei had a close connection with his parents, especially with his father, as he supported and encouraged him even on the most challenging days.
However, his father died in 2019 at the age of 59 due to cancer.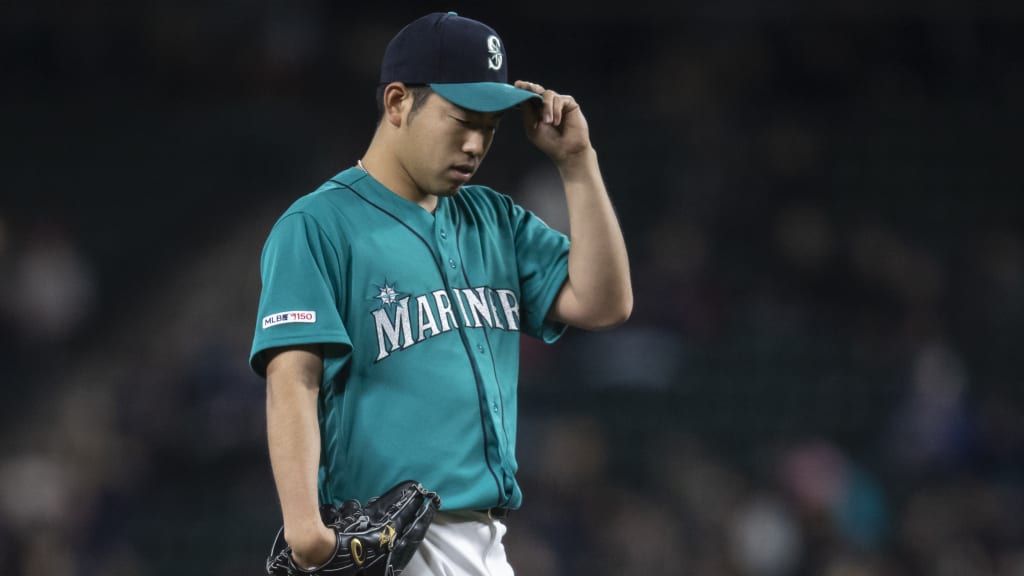 Even though Yusei is one of the leading players in MBL, he still prefers to keep his profile low and rarely shares about his family matter.