Golf veteran Zac Blair has a whopping net worth of $6-7 million. Through his years of dedication and success in the sport, Blair has accumulated substantial wealth, solidifying his financial standing within the golfing industry.
Earnings of pro golfers can differ drastically on major tours. While many golfers may not make much money, elite golfers can earn more than some of the best-paid athletes in the world.
Known as a golf architecture junkie, Zac Blair often plays classic designs before and during tournament weeks. We'll further discuss his net worth in detail.
Zac Blair is one of the most promising golfers on the PGA Tour. He has been making a name for himself on the PGA Tour since turning pro in 2014.
The golfer has previously played on the Korn Ferry Tour and PGA Tour Latinoamerica. In fact, he won the Ellie Mae Classic at TPC Stonebrae on the Korn Ferry Tour on August 2019.
Similarly, Blair won the Rockford Pro-Am Golf Tournament in 2018. His minor accolades include the Sand Hollow Open in the 2015 and 2016 seasons.
Although the player is yet to secure a PGA Tour win, he has made 93 cuts out of 164 events. Blair has eight top-10 finishes, with one runner-up and a third-place finish.
Zac Blair Net Worth And Career Earnings
Blair has been slowly returning to form after his injury and doing quite well to earn back his card. Similarly, his net worth is on the rise amidst his impressive performances in golf tournaments.
The 2019 Korn Ferry Tour winner has been growing his net worth significantly in 2022-2023. During this season only, he has earned $2,246,566 by playing in 17 PGA Tour events.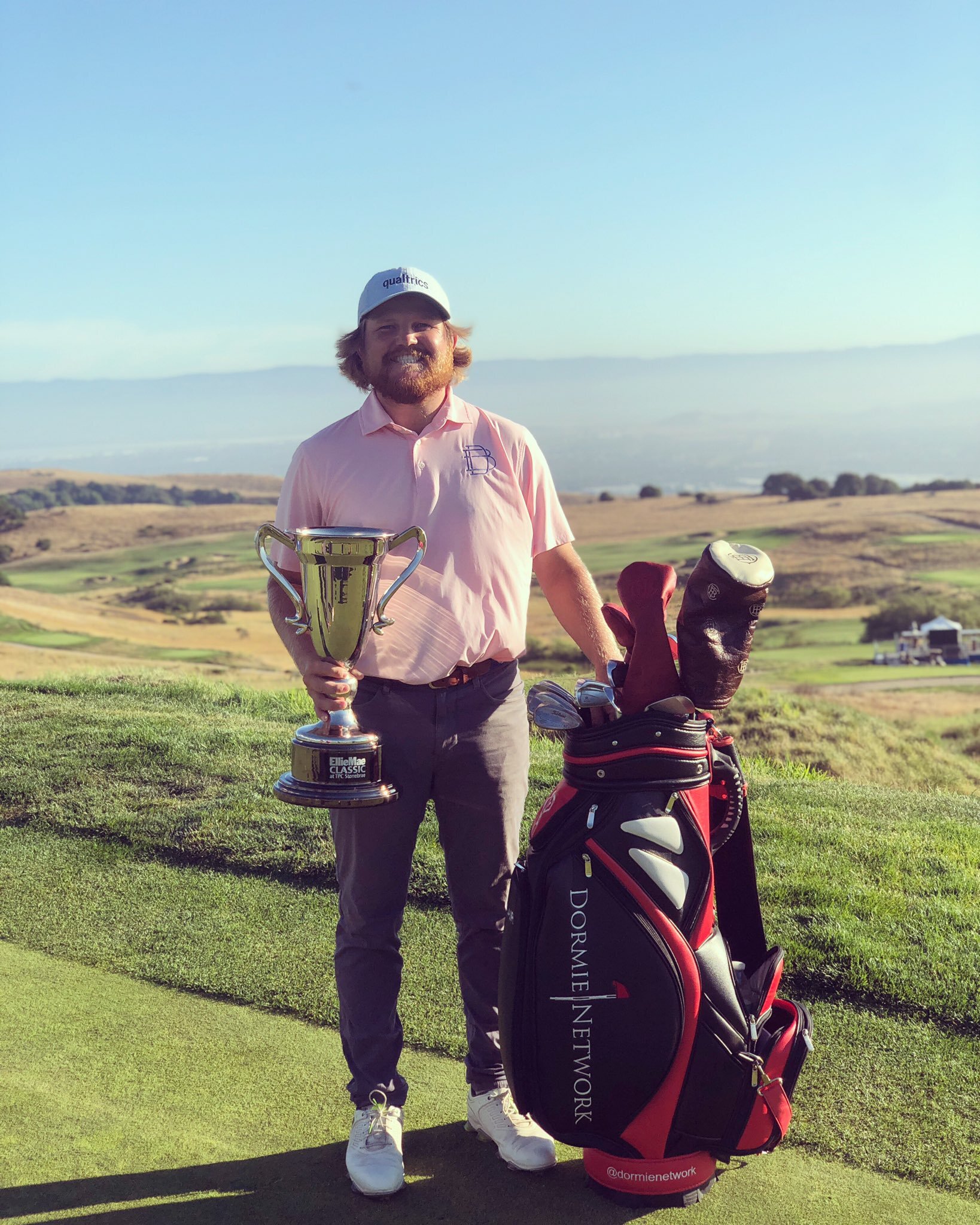 This sums up his career earnings as a golfer to $6,878,797. So the net worth of the golfer is estimated to be in the same range of around $6-7 million.
Notable top players annually earn millions in double digits, while unnamed players earn considerably less. Blair has made twice to the top 10, having been runner-up once.
The young man loves playing the PGA Tour, and success in the upcoming events would definitely flare up his payout as well.
Zac Blair Injury
Pro golf's most famous "architecture nut" had a lengthy injury absence from the golf course. He had shoulder surgery in November 2020 to repair two tears in his right labrum (shoulder).
Following the surgery, the golfer's right arm was in a sling for more than six months, which made playing golf impossible at any level.
As a result, Blair missed about 21 months of competition. He returned to games in July 2022 and is 16 starts into a major medical exemption.
Thus, the Salt Lake City native is focused on his quest to pile up FedExCup points to fulfill his major medical extension.
As he is a few points shy of the threshold, a good week could see Blair retaining his full card, which would set up the next act of his career.
Zac Blair Father
Blair has never given up on his love of being a PGA Tour player despite injury setbacks. One can say that his father, James Blair, instilled a love for golf in the player.
His father never pushed him for more. Rather, he just wanted his son to do the best he could.
James himself played in the PGA Tour back in his days. Overall, he made 22 PGA Tour starts between 1981 and 2002, peaking at 13 in 1984.
He did play for BYU from 1974-77 and was teammates with many Future Tour players like Mike Brannan and John Fought.
Even though James initially wanted his son to play baseball, Zac got better at golf and stuck with the sport.