Ever since Zoey Stark became the 2023 WWE draft pick, queries about her personal life, especially her parents, have surged. The Utah-born wrestler frequently mentions her mother, Kristy Foster, on social media.
Stark, whose real name is Theresa Serrano, currently competes in the Raw brand of the WWE.
Her journey in the Raw started with a victory against Nikki Cross.
Moreover, she would assist the 7-time WWE Women's Champion Trish Stratus in her win over Becky Lynch.
Zoey's wrestling career began in 2012 at Vendetta Pro Wrestling, where she went by the ring name Lacey Ryan. She even became the FSW Women's Champion.
Then, in 2021, she signed with the NXT & changed her ring name to Zoey Stark. During her time at NXT, she became the one-time NXT Women's Tag Team Champion with Io Shirai.
Fans hope to see more of her finisher, Z-360, into action in the Raw brand.
Zoey Stark Parents: Mother Kristy Foster
Zoey Stark was born to Kristy Foster and Mr. Serrano. Her birth name is Theresa Serrano.
She has not revealed anything about her father- not even his name.
Stark has two siblings: a brother named George Serrano and a sister named Daniela Serrano.
As reported, after Zoey's biological parents split, her mother remarried.
However, she seems close to her mother. According to Kristy's Instagram, she loves to spend time with her kids.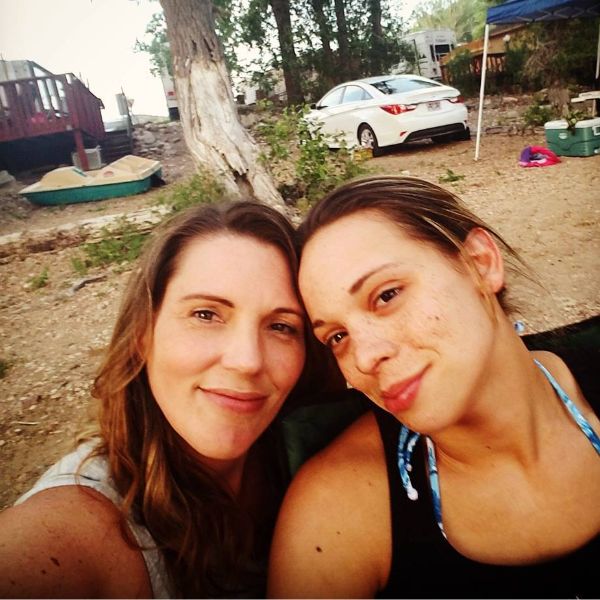 Zoey posted beautiful pictures on Instagram wishing Stark's mother a happy birthday:
Happy birthday to my wonderful, beautiful, amazing, and caring mother! I hope you had a great day. I love and miss you! Xoxo
@kristy22foster
#happybirthday
It seems they bond as a family very well and spend time with each other during vacations. Moreover, Foster also seems close to Stark's long-term boyfriend.
Who Is Stark's Boyfriend?
Zoey Stark is in a relationship with Tom Howard, a former wrestler & actor famous for his time as a wrestler in K-1 and Pro Wrestling ZERO1-MAX in Japan.
Howard, also known as Thomas Merrett Howard, was born on December 26, 1969.
The wrestler debuted in 1994 and took a break from competition in 2006. Some of Howard's ring names were Zuma, KGB, and The Big Time.
After retirement, Thomas Howard is into business venture; he is co-owner of production companies: The Fight Pros and Rebirth Productions.
As reported, Zoey and Tom began dating in 2013 but have kept further details of their relationship under wraps.
Despite an age gap of 24 years, the love between the two has cut off the stereotypical comments about their relationship regarding their age.
They are yet to get married or engaged.
Aside from being a lovable girlfriend, Zoey is the stepmother of four kids from Tom's previous relationship.
The retired wrestler is the father of two daughters: Jesse (oldest) & Taylor, and two sons: Chris & Thomas Jr.
Zoey Stark Alliance, Trish Stratus
Trish Stratus and Zoey Stark's deadly collaboration has already begun to pay off.
On an underpowered Becky Lynch, the newly assembled partners unleashed themselves last night on Raw.
The combination of the recently selected Raw superstar from NXT and the WWE Hall of Famer was justified in this game.
Stark decided to play smart- she collaborated with the GOAT of wrestling, Trish Stratus.
During the game, Stark, obeying Trish's order, went to neutralize Lynch but got punched in the face.
However, the duo immediately took control of the situation and started to release themselves onto the defenseless Lynch.
After they got the wrestler's victory, the pair put a Thank You, Trish' tee on Becky's body in the corner.
The audience is expecting more games from Trish and Zoey. There is a chance of a full-fledged battle between this partner and SummerSlam in August.