Tara Meador, the talented and accomplished wife of A. J. Allmendinger has gained recognition as a social media personality and had the honor of being crowned Mrs. North Carolina 2021.
Anthony James Allmendinger, affectionately known as "The Dinger," is an American professional stock car racing driver.
With his determination and exceptional talent, he has established himself as a prominent figure in the NASCAR Cup Series.
As a full-time competitor in the NASCAR Cup Series, Allmendinger showcases his remarkable skills behind the wheel of the No. 16 Chevrolet Camaro ZL1, proudly representing Kaulig Racing.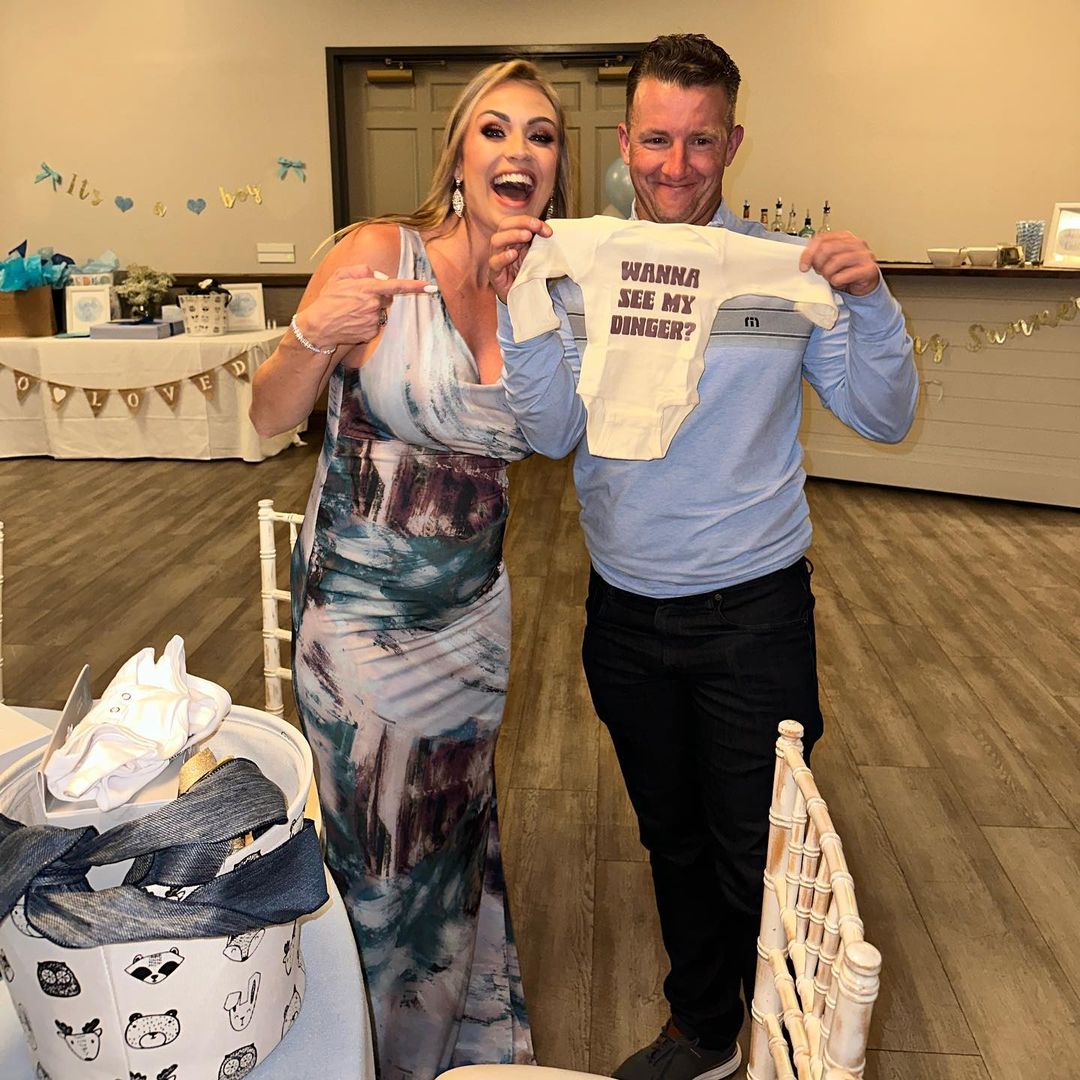 His partnership with the team allows him to consistently demonstrate his prowess and compete at the highest level of stock car racing.
In addition to his commitments in the NASCAR Cup Series, Allmendinger also dedicates time to competing part-time in the NASCAR Xfinity Series.
Behind the wheel of the No. 10 Chevrolet Camaro for Kaulig Racing, he continues to showcase his versatility and leave a mark on the sport.
A. J. Allmendinger Wife, Tara Meador
Tara Meador, the wife of Allmendinger, is a multifaceted individual. She is known for her impactful presence in the realms of pageantry and mental health advocacy.
While specific details about Tara's birth year are not publicly available, she was born on 9 September in North Carolina.
With her captivating personality and accomplishments, she emanates a timeless grace that resonates with individuals of all ages.
Tara possesses a charming stature, standing at a height of 5 feet 3 and a half inches. Her petite yet confident presence exemplifies her inner strength and resilience.
Tara's journey in the pageant world has been extraordinary. Having competed in the prestigious Mrs. America Pageant and being crowned as Mrs. North Carolina 2021, she has showcased her grace, intelligence, and poise on a national stage.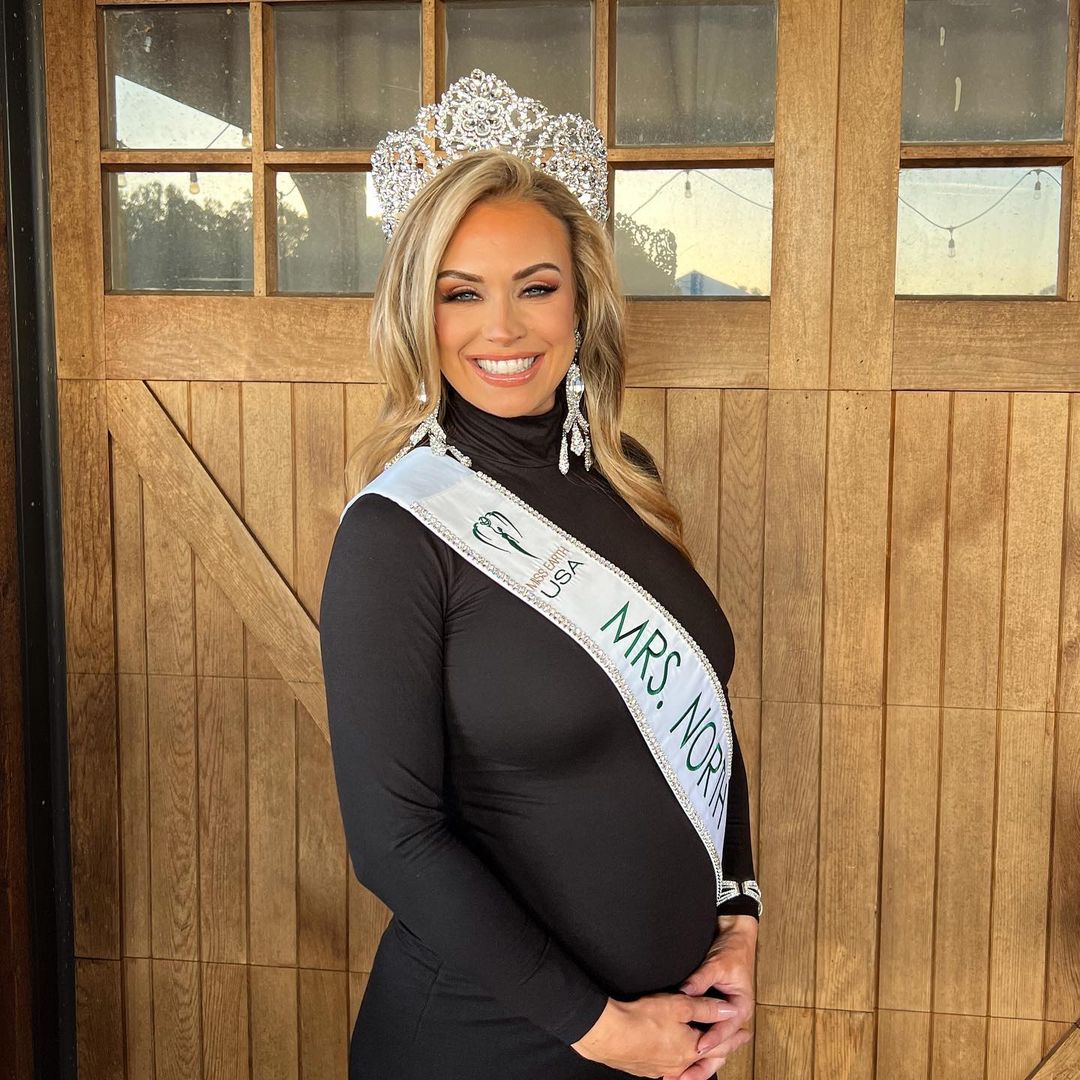 Her participation in these events demonstrates her passion for personal growth, empowerment, and making a positive impact on the lives of others.
Beyond her involvement in pageantry, Tara is deeply committed to making a difference in the realm of mental health.
She actively supports Victoria's Voice Foundation, a non-profit organization that focuses on saving and celebrating life.
Through this involvement, Tara contributes to raising awareness and promoting mental well-being, inspiring others to prioritize their mental health.
Dinger On The Way!!
Allmendinger's romantic journey has seen him through different chapters of love and companionship.
Prior to his marriage to Tara Meador, he was married to a Canadian model Lynne Kushnirenko, whom he met in 2005.
The couple embarked on a beautiful journey together, exchanging vows and starting a life as husband and wife.
However, they decided to part ways after seven years of marriage, filing for divorce in 2012.
After his first marriage, Allmendinger's path led him to Tara. Their love story began to unfold in 2015.
Over the course of several years, their bond grew stronger, and in 2019, they joyously celebrated their marriage.
As of this writing, Tara is in the midst of an exciting journey, eagerly anticipating the arrival of their little one.
At 33 weeks pregnant with baby boy Dinger, she is joyfully preparing to welcome their bundle of joy in August.
The couple's anticipation and excitement continue to grow as they eagerly await the new addition to their family.
In addition to their impending parenthood, Allmendinger and Tara find love and companionship in their cherished cat, Mr. Tickles.