Aaron Ekblad lives with his girlfriend-turned-wife Dayna Mastronadi, a physician. The two were in a relationship for a long time before they got married in 2022 after two years of engagement.
Ekblad, an ice hockey defenseman, plays for the NHL team Florida Panthers.
The Panthers selected him as the first overall pick in the 2014 NHL draft, making him the only top-spot defense selectee since 2006.
Before his NHL career, Aaron played for Barrie Colts of the OHL.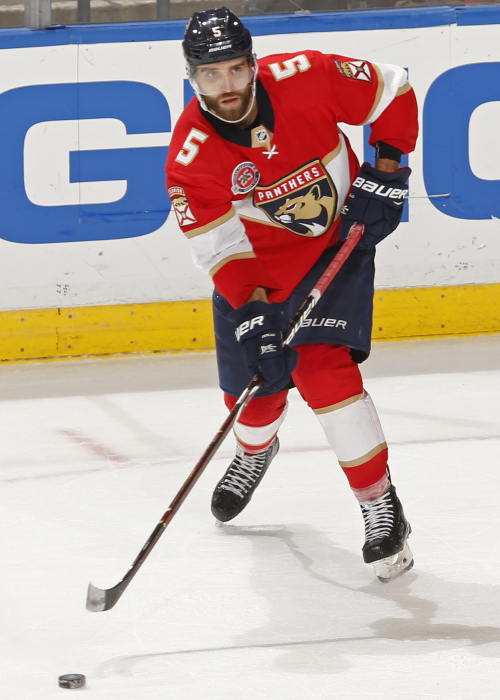 His career achievement includes the Calder Memorial Trophy as Rookie of the Year in 2015.
Ekblad was a Canada team member in international contests and won gold medals at the IIHF World Junior Championships in 2014 and 2015.
Aaron Ekblad Wife, Dayna Mastronadi
Dayna Mastronadi was born on November 9, 1993. She is private, so her birthplace and date details are unavailable online.
Dayna is a graduate of Nova Southeastern University and is a physician. Aaron has posted a graduation picture of his wife on Instagram.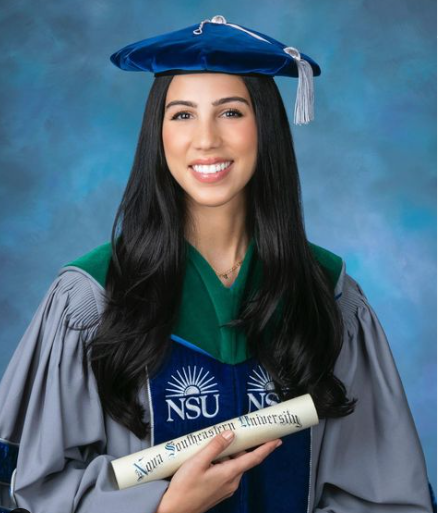 On July 22, 2020, Aaron proposed to Dayna, which he took to Instagram & shared a picture of the moment.
After two years of engagement, they married on July 30, 2022.
The NHL player often shares pictures of his wife on social media. The couple share a strong bond and are looking into a bright future together.
Dayna has an official Instagram account where she shares posts about her life and moments. She has kept her account private so only her followers can access the pictures.
Aaron Ekblad's Family
In Windsor, Ontario, Canada, Aaron Ekblad was born to parents David and Lisa Ekblad. His mother, Lisa, is a nurse.
He has an older brother, Darien Ekblad, who also played hockey; most recently, he played for the Chatham Maroons of the GOJHL in the 2013-14 season.
Aaron's been fascinated with various sports since he was young, including ice hockey, baseball, and golf. At eleven, he began playing hockey and was already showing promise as a skilled defender.
His parents played a significant role in developing his hockey skills.
Aaron was coached and mentored by his father, David, who had helped him improve his abilities and develop a love of the game.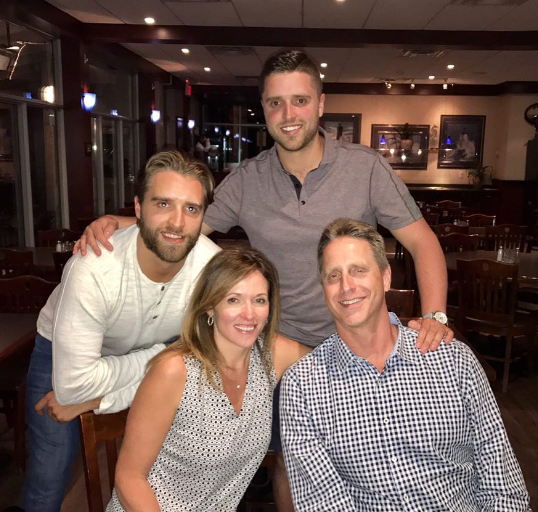 David assisted Aaron in his physical preparedness, helping him gain strength and endurance, a critical factor that made him successful as a defensive player.
Aaron's mom, Lisa, has played an essential role in supporting and cheering him up throughout his journey on the ice.
She had traveled with Aaron for games and tournaments and cheered him on from the sidelines.
Lisa's experience as a nurse had also given her an appreciation for the importance of preventing injuries and healing, which was vital to assisting Aaron in keeping himself well and avoiding significant damage.
Aaron is thankful to his parents for their constant support and acknowledges their critical role in helping him succeed as a hockey player.
Net Worth & Earnings
Aaron Ekblad's net worth is estimated to be around $5 million as of 2023.
In the 2022-23 season, his annual salary is $2 million which will go up to $4 million in the 2023-24 season.
It's all thanks to his eight-year contract worth $60 million with the Florida Panthers, which he signed on July 1, 2016. The deal runs through the 2024-25 season, earning him $4 million for that season.
He has been active as a professional player since 2014, so his contract with the teams during his playing career adds up to his vast fortune.
In the Panthers, he plays alongside Aleksander Barkov, Sam Reinhart, & Brandon Montour to name a few.
In the future, the NHL player will earn more endorsements and deals as he is a famous hockey player in NHL.